Sales are the lifeblood of any business. Every business transaction you have from buying milk at the grocery store to buying your house or investing in new products and services involves sales. "Mastering Sales Skills: How to be a Successful Salesperson" is designed to teach you the principles of the selling process so you can add value to your company or organization from day one. This course is beneficial to all businesses. This course will assist you in identifying the key traits of a successful sales personality, the critical factors necessary for success in sales, and how small differences can lead to exponential growth. The objective of this course is to offer comprehensive information and lay the foundation for mastering sales skills for a person of any age to apply in any situation for a variety of motives, whether personal or professional in nature.
In this course, you will understand how to sell with purpose, connecting fully to your customer's desires and wants, while understanding the nuts and bolts of a typical sale. This includes learning how to assess a sales opportunity; recognizing a buying cycle and creating an appropriate sales cycle; developing a sales strategy; and navigating competitive and political forces at play. Through this course, you will be able to recognize and seize new opportunities that will put you ahead of intensifying competition. You will learn how to leverage your sales skills in building up a winning team for even more sales. Finally, you will learn about the customer experience and how customer-centric marketing leads to long-term customer loyalty. This course will introduce you to important tools that you can use and utilizes a mixture of sales theory, examples, exercises, quizzes, and optional reading resources for further study.
Completely Online
Self-Paced
Printable Lessons
Full HD Video
6 Months to Complete
24/7 Availability
Start Anytime
PC & Mac Compatible
Android & iOS Friendly
Accredited CEUs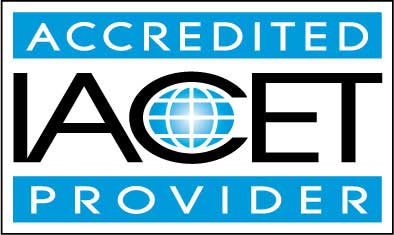 By successfully completing this course, students will be able to:
Summarize developing a sales personality.
Describe why confidence makes the difference.
Describe seven critical factors for success in sales.
Describe how small differences accelerate growth.
Summarize knowing what you have as far as the necessary skills to be a successful salesperson.
Describe visualizing the sale.
Summarize helping others get what they want.
Describe knowing the nuts and bolts of a sale.
Describe techniques for overcoming objections.
Summarize knowing what questions to ask.
Define successful closing techniques.
Summarize successful closing techniques.
Identify ways to build your team for more sales.
Describe techniques for recruiting for talent.
Recognize how to design a winning sales culture.
Identify ways for adapting, allocating, and retaining sales success.
Summarize the customer experience.
Demonstrate mastery of lesson content at levels of 70% or higher.
Assessment Guide
| Assessment | Points |
| --- | --- |
| An Introduction | 1 points |
| Lesson 1 Exam | 9 points |
| Lesson 2 Assignment: A Positive Attitude | 10 points |
| Lesson 2 Exam | 9 points |
| Lesson 3 Assignment | 25 points |
| Lesson 3 Exam | 10 points |
| Lesson 4 Assignment | 25 points |
| Lesson 4 Exam | 9 points |
| Lesson 5 Exam | 10 points |
| Lesson 6 Assignment | 25 points |
| Lesson 6 Exam | 8 points |
| Lesson 7 Exam | 9 points |
| Lesson 8 Exam | 10 points |
| Lesson 9 Assignment: Techniques for Dealing with Objections | 10 points |
| Lesson 9 Exam | 8 points |
| Lesson 10 Exam | 10 points |
| Lesson 11 Assignment: Closing the Sale | 10 points |
| Lesson 11 Exam | 9 points |
| Lesson 12 Exam | 10 points |
| Lesson 13 Exam | 5 points |
| Lesson 14 Assignment: Who would you hire? | 10 points |
| Lesson 14 Exam | 9 points |
| Lesson 15 Exam | 10 points |
| Lesson 16 Assignment | 25 points |
| Lesson 16 Exam | 9 points |
| Lesson 17 Exam | 8 points |
| Lesson 18 Exam | 9 points |
| Lesson 19 Assignment: What Determines Success? | 10 points |
| Lesson 19 Exam | 10 points |
| The Final Exam | 74 points |