Online Class: Business Administration 101
---

$
70.00
no certificate
- OR -
$
95.00
with CEU Certificate*
Whether you are already running a business, have yet to start one or have been hired to support a business owner, it is important to know the basics of the business administrative process.
This course will trace a path through the inception, setup and growth of a typical business. It is separated into three sections: Getting Started, Setup/Administrative and Growing Your Business. Each section has valuable information including: creating a business name, whether or not to write a business plan, office supply lists, checklists and much more. So no matter what part you play, by the end, you should have a firm grasp of what it takes to start, run and grow a business.
---
Know Who You Are
Think for a moment about how many businesses you visit over a given day. If you stop off for coffee, get gas, shop for groceries, peruse the internet for clothes or electronics, you are supporting a whole host of businesses by purchasing goods and services.
Now pick one. What is the name? Do you visit this business regularly? Why do you patronize this particular store over another? How did you hear about their products or services? How much money do you usually spend during a typical visit? How does this translate to a monthly expense? Would you recommend this place to other people?

If you view your business as a consumer, it will be much easier to set the parameters around who you are and what you do. This includes defining your business and coming up with a name.

What Do You Do?
Many people are choosing to start their own businesses right now. Whether your business is service or product based it is important to define clearly what you do and how you perform your business. By setting up these parameters, you will make gaining business loans, marketing and growing your business much easier. Serviced based business is growing by leaps and bounds. An article called "More Businesses Using Freelancers, Experts Say" on CNN.com (January 14, 2009) says, the percentage of people who are working as independent contractors has grown, according to the Bureau of Labor Statistics.
In the latest numbers available, from February 2005, 7.4 percent of workers--or 10.3 million--were classified as independent contractors--more than a full percentage point higher than in 2001." Given the current state of the economy, many people are freelancing and consulting. These valuable services can benefit from a structured business setup.
Even before you start looking for a catchy name, you must first think about your product and service. Take a few moments and write down what your business will look like from a consumer perspective. Imagine that your business is fully functional and formed and you, as a consumer are writing about your business.

As a consumer or client, ask yourself the following questions:

- What does this business do?
- How does this business serve me?
- How does this business deliver products or services?
- What sets this business apart from other similar businesses?
By looking, objectively, at how your business is defined from the perspective of the consumer, you may find some insights into how to better serve and reach your customer. Read what you've written, now with the fresh eyes of a business owner. Make any changes or jot down more ideas that come through this new perspective. After you are finished, it is time to come up with your business name.

Who Are You?
The best way to come up with a business name is by boiling down your newly written business definition. Go through your pages and choose as many keywords as possible. Let the words that jump out and grab you, be your guide. For example: A woman is starting a bakery. She wants to create specialty cupcakes that bring joy and happiness to children.


Joy, happiness, cupcakes and children are the key words. The next step is to write down as many names for your business as possible. Don't edit yourself; just write the names--as many you want--in succession. When you have collected a sufficient amount--shoot for twenty to thirty--leave the list for tomorrow. As you go about the remainder of your day and through the evening, pay attention to any interesting business names you encounter. You could pass by them on the street, hear them on the TV or even patronize a few.
The next day take out your list with fresh eyes. Choose your top ten. Narrow that list to three and you can move on to another important part of your business setup process--your customer.

Know Your Audience

The business and marketing term for an audience is demographic. A demographic is a specific group of people defined by age, sex, location and a variety of other categories you may choose. An easy way to understand demographics is by its use in network and cable television shows. These shows use demographic ratings to find out clearly who watches the show. Usually the demographic is broken down into age and location. The networks can then use the demographics to choose specific advertisers to run while the target audience is watching.
Depending on your budget, you can find your audience in many ways. By using techniques such as: market research, web research, and one-on-one interviews, you can gather some important data that will serve you in all areas of your business. To understand the manner in which you want to market your business, you must understand who you will serve.

The SBA has compiled a list of questions that will help you get clear information about your potential customers and how they might connect with your business.

- Who are my customers and potential customers?
- What kind of people are they?
- Where do they live?
- Can and will they buy?
- Am I offering the kinds of goods or services they want at the best place, at the best time, and in the right amounts?
- Are my prices consistent with what buyers view as the product's value?
- What do customers think of my business?
- How does my business compare with my competitors?

Marketing research is not a perfect science. It deals with people and their continuously changing feelings and behaviors, which are influenced by countless subjective factors. To conduct marketing research you must amass facts and opinions in an orderly, objective way to find out what people want to buy, not just what you want to sell them.
Completely Online
Self-Paced
Printable Lessons
Full HD Video
6 Months to Complete
24/7 Availability
Start Anytime
PC & Mac Compatible
Android & iOS Friendly
Accredited CEUs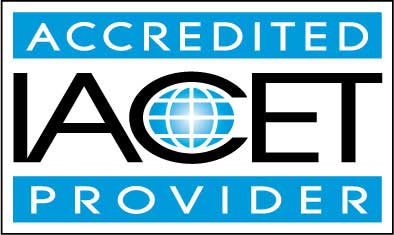 Lesson 1: Know Who You Are
Think, for a moment, about how many businesses you visit over a given day.
34

Total Points
Lesson 1 Video
Lesson discussions: Business Administration Course; Reasons for Taking this Course
Complete: Lesson 1 Assignment
Assessment: Lesson 1: Know Who You Are
/ul>
Lesson 2: Find Support
You will need a certain amount of capital or funds to set up your business. Depending on how you choose to define your establishment will determine whether or not you are eligible for certain grants or business loans.
33

Total Points
Lesson 2 Video
Complete: Lesson 2 Assignment
Assessment: Lesson 2: Find Support
/ul>
Lesson 3: Strategic Planning/Business Plan Writing: Do You Really Need One?
Feeling overwhelmed? Good news, you've already created a general plan for your business by completing Chapters 1 and 2. Whether you want to take your research planning and education and put it into a formalized format is up to you.
32

Total Points
Lesson 3 Video
Complete: Lesson 3 Assignment
Assessment: Lesson 3: Strategic Planning/Business Plan Writing: Do You Really Need One?
/ul>
Lesson 4 Creating a Business
A DBA or fictitious business name is important in separating you and your personal identity from the business identity. However, a DBA does not affect your tax filing status.
33

Total Points
Lesson 4 Video
Complete: Lesson 4 Assignment
Assessment: Lesson 4: Creating a Business
/ul>
Lesson 5: Hiring - How Deep is Your Business?
You might start out with a small number of employees, but you may quickly grow into a much bigger business than expected. That is why creating an organizational structure is important. Additional lesson topics: How to Choose the Best Candidate
34

Total Points
Lesson 5 Video
Lesson discussions: Employees
Complete: Lesson 5 Assignment
Assessment: Lesson 5: Hiring
/ul>
Lesson 6: Office Setup and Systems
Now it's time to create a workspace. Make sure each person has a designated area to work with the proper equipment. A desk, phone and computer are usually the staple for any type of work.
35

Total Points
Lesson 6 Video
Complete: Lesson 6 Assignment
Assessment: Lesson 6: Office Setup and Systems
/ul>
Lesson 7: Administration: The Nuts and Bolts
The Computer you have chose will dictate the type of software you choose because of compatibility issues. It is imperative to make sure you have a backup system and all the software applications loaded on your computer.
33

Total Points
Lesson 7 Video
Complete: Lesson 7 Assignment
Assessment: Lesson 7: Administration
/ul>
Lesson 8: Web Presence
It is important to have a web presence in today's world. Only you can decide if it is right for your business.
35

Total Points
Lesson 8 Video
Complete: Lesson 8 Assignment
Assessment: Lesson 8: Web Presence
/ul>
Lesson 9: Network/Website Administration
With all websites you can monitor traffic and gather valuable data from your web visitors. You can view how many times visitors clicked on your site's homepage (also called hits), which pages they visited and how often.
35

Total Points
Lesson 9 Video
Complete: Lesson 9 Assignment
Assessment: Lesson 9: Network/Website Administration
/ul>
Lesson 10: Everyone's a Salesperson: What you need to know about getting ahead
Even if you are not a business owner yet, you are a salesperson. If you have enjoyed a product or service and have spoken positively about your experience to someone else, you were selling the business. Additional lesson topics: Young Professionals: Cultivate the Habits of Friendship
34

Total Points
Lesson 10 Video
Complete: Lesson 10 Assignment
Assessment: Lesson 10: Everyone's a Salesperson: What you need to know about getting ahead
/ul>
Lesson 11: Networking
The best way to meet fans, cultivate business friendships and practice your elevator speech is to network. There is a fine line between business and personal networking.
35

Total Points
Lesson 11 Video
Lesson discussions: Networking
Complete: Lesson 11 Assignment
Assessment: Lesson 11: Networking
/ul>
Lesson 12: Advertising/Marketing
Marketing is the planning and implementation of a strategy to gain more revenue for a business. What is the difference between Marketing and Advertising?
33

Total Points
Lesson 12 Video
Complete: Lesson 12 Assignment
Assessment: Lesson 12: Advertising/Marketing
/ul>
Lesson 13: Shoot For the Stars
Learn from the experts. Napoleon Hill, author of "Success Through a Positive Mental Attitude," says everyone has an "Absolute Obsession." This drive and desire to move forward is important in the journey of your business.
33

Total Points
Lesson 13 Video
Complete: Lesson 13 Assignment
Assessment: Lesson 13: Shoot For the Stars
/ul>
Lesson 14: References/Resources
Small Business Resources
56

Total Points
Lesson discussions: Let us know what you think of this course; Program Evaluation Follow-up Survey (End of Course)
Assessment: The Final Exam
/ul>
By successfully completing this course, students will be able to:
Describe the processes involved in creating a business.
Describe the processes involved in planning your business and writing a business plan.
Summarize the necessary items to have available in your office and setup.
Describe the processes involved in create a web presence for your business.
Describe the processes involved in advertising your business and making sales.
Demonstrate mastery of lesson content at levels of 70% or higher.
Additional Course Information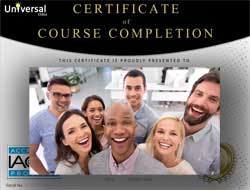 Document Your Lifelong Learning Achievements

Earn an Official Certificate Documenting Course Hours and CEUs
Verify Your Certificate with a Unique Serial Number Online
View and Share Your Certificate Online or Download/Print as PDF
Display Your Certificate on Your Resume and Promote Your Achievements Using Social Media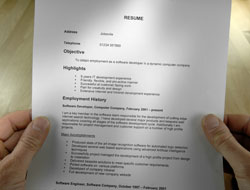 Course Title:
Business Administration 101
Languages:
English - United States, Canada and other English speaking countries
Category:
Course Type:
Self-Paced, Online Class
Grading Policy:
Earn a final grade of 70% or higher to receive an online/downloadable CEU Certification documenting CEUs earned.
Assessment Method:
Lesson assignments and review exams
Course Fee:
$95.00 U.S. dollars
Choose Your Subscription Plan
"Each lesson was equally helpful, as the material was new to me." -- Preeya P.