Welcome to our course on French culture. Throughout this course, we'll offer students a brief introduction to the country and its people. We'll cover necessary issues for your travel preparations to France, including the need for visas or passports. We'll show you ways to stay healthy and safe in France, as well as how to deal with emergencies.
Whether you're traveling to France for business or pleasure, it's important to follow French customs and etiquette. Business travelers should understand how business meetings are approached, and the protocols involved in business negotiations in order to foster positive business relations.
We'll also introduce students to a brief history of France and its people, French holidays and important dates to remember. France is known as the culinary capital of the world, but it's also a very diverse and interesting country, whose regions offer a variety of culinary specialties and dining experiences. In France, visitors can enjoy anything from street food to gourmet delights in every region of the country.
Major cities in France offer a variety of highlights, entertainments and venues, including Paris, Marseille, Bordeaux and Brittany. Whether you want to visit the D-Day beaches of Normandy or spend a few days exploring French cathedrals, you'll find what you're looking for in France. When it comes to transportation, learn the basics, including how to purchase tickets for major train networks or what you need to do to rent a car or ride a bus.
We'll also discuss French lifestyle, including social behavior, common traditions, and French morals and values. We'll also offer students some fun and interesting facts about France, its culture, and geography. Understanding the political landscape of France today is important for business travelers and vacationers, as are highlights of French men and women who have left an indelible mark on the history and culture of France.
We hope this course will help students avoid stereotyping France or its people, and serve to offer tips and suggestions on how to gain the most benefits, memories and experiences from your journey to France.
Completely Online
Self-Paced
Printable Lessons
Full HD Video
6 Months to Complete
24/7 Availability
Start Anytime
PC & Mac Compatible
Android & iOS Friendly
Accredited CEUs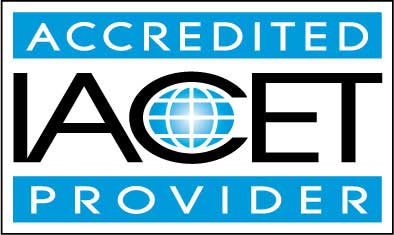 By successfully completing this course, students will be able to:
Describe preparing to travel to France.
Describe doing business in France.
Summarize the history of France and it's people.
Summarize French holidays and dates to remember.
Describe dining in France.
Summarize things to do in France and dealing with transportation.
Identify French morals and values.
Describe French lifestyle and the political landscape.
Summarize French men and women who left their mark: past and present.
Summarize avoiding stereotypes.
Demonstrate mastery of lesson content at levels of 70% or higher.
Assessment Guide
| Assessment | Points |
| --- | --- |
| An Introduction | 5 points |
| Lesson 1: Welcome to France! – An Introduction to the Country and its People | 9 points |
| Preparing to Travel | 100 points |
| Lesson 2: Preparing to Travel to France | 9 points |
| Doing Business In France | 100 points |
| Lesson 3: Doing Business in France | 8 points |
| History of France | 100 points |
| Lesson 4: A Brief History of France and it's People | 10 points |
| Holidays | 100 points |
| Lesson 5: French Holidays and Dates to Remember | 10 points |
| Dining in France | 100 points |
| Lesson 6: Dining in France | 10 points |
| Things To Do | 100 points |
| Lesson 7: Things to Do in France | 8 points |
| Transportation | 100 points |
| Lesson 8: Dealing with Transportation | 10 points |
| Lesson 9: French Morals and Values | 10 points |
| Diversity | 100 points |
| Lesson 10: French Lifestyle | 10 points |
| Interesting Facts | 100 points |
| Lesson 11: Interesting Things about France | 9 points |
| Political Landscape | 100 points |
| Lesson 12: Political Landscape of France Today | 9 points |
| Famous French Women | 100 points |
| Lesson 13: Frenchmen (and Women) Who Left Their Mark: Past and Present | 10 points |
| The Final Assignment | 100 points |
| Lesson 14: Avoiding Stereotypes | 10 points |
| The Final Exam | 65 points |
| New Things | 100 points |