Online Class: Cybersecurity 101
This course covers the many areas of cybersecurity that you'll need to gain employment, including network security, cloud security, system security, network infrastructure, protocols, and encryption.
---

$
70.00
no certificate
- OR -
$
95.00
with CEU Certificate*
Start Right Now!
$95.00
(with CEU Certificate)
---
Taking multiple courses? Save with our
platinum program
.
15

31

3,564

Students

have taken this course

6

0.6
Cybersecurity is defined as the steps and processes taken to protect networks, devices, programs, and data from unauthorized access that can result in theft or damage. Small and large companies alike put cybersecurity measures into place to protect their network, as well as to restrict employees from visiting websites that may compromise sensitive data. It's just as important as any measures a company takes to secure their trade secrets or physical assets from being compromised.
In this course, you will receive beginner training in the field of cybersecurity. This training is ideal for those new to the field, but interested in pursuing a career. This course covers the many areas of cybersecurity that you'll need to gain employment, including network security, cloud security, system security, network infrastructure, protocols, and encryption.
You will learn various security concepts and protocols including:
The types of hardware used in computer networks
Basic network design
TCP/IP, Common TCP protocols and port numbers
Best practice for wireless networks
Best practice for remote users
Subnetting
Network administration principles
Risk mitigation strategies
Forensic procedures
Incident response procedures
The types of cyber attacks and how to prevent them
The types of wireless attacks, application attacks, and injection attacks
About phishing and other social engineering methods
Penetration testing and vulnerability testing
Hardware Security
Virtualization
Encryption and Cryptography
And more.
You do not need any special programs or equipment to take this course. Everything that you need to learn the material and meet the requirements are provided in the lessons. Although the goal of this course is not preparation for certification exams that might be needed to gain employment, it provides the groundwork for future studies or the potential for entry level work in smaller companies.
Completely Online
Self-Paced
Printable Lessons
Full HD Video
6 Months to Complete
24/7 Availability
Start Anytime
PC & Mac Compatible
Android & iOS Friendly
Accredited CEUs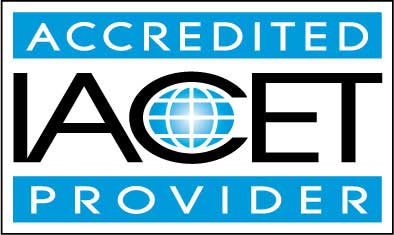 Lesson 1: Introduction to Cybersecurity
This course was created to train anyone interested in pursuing a career in cybersecurity. It was designed for beginners. Anyone who has used computers or the internet to surf websites and explore social media, as well as check and receive email will be able to understand and complete the course. No previous experience or knowledge is required. Additional lesson topics: Cybersecurity essentials:; The most common types of cyber attacks; Building a cybersecurity career
15

Total Points
Lesson 1 Video
Lesson discussions: Reasons for Taking this Course
Complete: Lesson 1 Assignment
Assessment: Lesson 1 Quiz
Lesson 2: Basic Network Security
In this lesson, we are going to learn about firewalls, proxies, and switches, as well as a few other elements important to protecting a network. Additional lesson topics: Stateful firewall; How does a switch work; Several things to consider when buying a router; What is a Firewall?
14

Total Points
Lesson 2 Video
Complete: Lesson 2 Assignment
Assessment: Lesson 2 Quiz
Lesson 3: The Principles of Network Administration
In this lesson, we are going to discuss the basic tasks of network administration within a larger company. We will continue to learn more about firewalls, routers, and switches, and learn why the configuration of hardware and software used to secure a network is so important. Additional lesson topics: How to secure your router and home network; NAC ; What is a VPN?
15

Total Points
Lesson 3 Video
Complete: Lesson 3 Assignment
Assessment: Lesson 3 Quiz
Lesson 4: Understanding TCP/IP and Wireless Networks
In this lesson, we are going to learn about TCP and IP and how they relate to cybersecurity. Additional lesson topics: IP Examined; IPV4 Tutorial; IP Addressing and How it Works; What You Need to Know about IPv6; IP 101: The Basics of IP Addresses; Introduction to Network Protocols
15

Total Points
Lesson 4 Video
Complete: Lesson 4 Assignment
Assessment: Lesson 4 Quiz
Lesson 5: Risk Mitigation
It is important to create policies that reduce the risk to your organization. Policies are lists of rules. Procedures are put into place based on the policies. If the procedures are followed, the rules will be followed and the policies upheld. Additional lesson topics: Risk Management: Computer Security Lectures /15; The Very Real Threat Of Ransomware; How to manage the computer-security threat
15

Total Points
Lesson 5 Video
Complete: Lesson 5 Assignment
Assessment: Lesson 5 Quiz
Lesson 6: Security Risks Associated with Integrating Systems
In today's world, there are more than a few social media platforms. Twitter and Facebook are perhaps the most popular. It is critical that your company controls the information that is shared on these social networks to make sure private or sensitive data is not shared or leaked. Additional lesson topics: Revealing network threats, fears; Consumerization of IT: Risk Assessment and Risk Mitigation Strategies and Good Practices; Six network security checks to mitigate the risk of data security breaches
15

Total Points
Lesson 6 Video
Complete: Lesson 6 Assignment
Assessment: Lesson 6 Quiz
Lesson 7: Basic Incident Response and Forensics
In this lesson, we will talk about how to prepare for and respond to incidents. We will also discuss basic forensic procedures used to preserve evidence. Additional lesson topics: Types of Cybercrime Acts and Preventive Measures; How to Prevent Cyber Crime; How Cyber Criminals Operate; Responding to IT Security Incidents
15

Total Points
Lesson 7 Video
Complete: Lesson 7 Assignment
Assessment: Lesson 7 Quiz
Lesson 8: The Importance of Security Training
Staff needs to be trained so they know how to handle any security issue that arises, even if they do not think of it as a security issue. It is especially important to train them on how to handle personally identifiable information such as social security numbers, credit card numbers, or addresses. Training is critical so they do not disclose that information to unauthorized users. Additional lesson topics: Phishing Attack Prevention: How to Identify and Avoid Phishing Scams; Establishing a Clean Desk Policy; Network Security Concepts and Policies; How to Prevent Cyber Crime By Training Your Employees
15

Total Points
Lesson 8 Video
Complete: Lesson 8 Assignment
Assessment: Lesson 8 Quiz
Lesson 9: Malware and Cyber Attacks
Malware is any malicous program that is installed in a server or machine. They are several types of malware but for the purpose of this course, we are going to start out by discussing some of the basic types. Additional lesson topics: What are the most common types of malware?; Phishing Techniques; Several Different Kinds of Malware
15

Total Points
Lesson 9 Video
Complete: Lesson 9 Assignment
Assessment: Lesson 9 Quiz
Lesson 10: Cyber Attacks and Mitigation Techniques
We are going to continue talking about different types of cyber attacks in this lesson, as well as give you some mitigation and deterrent techniques to help prevent some attacks. Additional lesson topics: Types of Wireless Network Attacks; What are Injection Attacks; A Review of Bluetooth Attacks and How to Secure Mobile Workforce Devices
15

Total Points
Lesson 10 Video
Complete: Lesson 10 Assignment
Assessment: Lesson 10 Quiz
Lesson 11: Addressing Security Vulnerabilities in a Network
A vulnerability is defined as a weak spot in your network that could be exploited by a threat such as an attacker. If a security team does not take the time to identify and fix vulnerabilities in a network, then that network becomes open to data loss, data theft, corruption, and downtime. Additional lesson topics: Network security: Common threats, vulnerabilities, and mitigation techniques; Penetration Testing Overview; Network security assessment: Several tools you can't live without; Identifying Vulnerabilities and Risks on Your Network
16

Total Points
Lesson 11 Video
Complete: Lesson 11 Assignment
Assessment: Lesson 11 Quiz
Lesson 12: Network Application and Client-Side Security Techniques
This lesson focuses on security techniques for both applications, clients, and hardware. Additional lesson topics: Web Application Security: Methods and Best Practices; What is application security
15

Total Points
Lesson 12 Video
Complete: Lesson 12 Assignment
Assessment: Lesson 12 Quiz
Lesson 13: Information and Data Security
It is not enough to use and configure the proper network devices, controls, anti-virus, anti-spyware, etc. We must also take steps to protect the data by taking measures to secure it just as diligently as we secure everything else on the network. Additional lesson topics: Data in motion vs. data at rest; Several security risks of enterprises using cloud storage and file sharing apps; The Start-to-Finish Guide to Securing Your Cloud Storage; Data Loss Prevention Guide: Learn Data Loss Tips
15

Total Points
Lesson 13 Video
Complete: Lesson 13 Assignment
Assessment: Lesson 13 Quiz
Lesson 14: Authentication and Access Services and Controls
Authentication is the process of keying in a username and password to access a network or its data. There are several types of authentication services out there but all share the same purpose. Additional lesson topics: What is Authentication Service?; Implementing Security Access Control SAC
15

Total Points
Lesson 14 Video
Complete: Lesson 14 Assignment
Assessment: Lesson 14 Quiz
Lesson 15: Encryption and Cryptography
Encryption is the process in which data is converted into a code to prevent it from being eavesdropped on by unauthorized users or attackers. It is used to guarantee the confidentiality and integrity of data. Cryptography is the process of writing these encryption codes. You can also say that cryptography is the process of converting plain text into ciphertext.
93

Total Points
Lesson 15 Video
Lesson discussions: End of Course Poll; Course Comments; Program Evaluation Follow-up Survey (End of Course)
Complete: Lesson 15 Assignment
Assessment: Lesson 15 Quiz
Assessment: The Final Exam
By successfully completing this course, students will be able to:
Describe what cybersecurity means what why it is important.
Describe basic network security.
Summarize principles of network administration.
Describe risk mitigation.
Summarize security risks associated with integrating systems.
Determine basic incident response and forensics.
Describe the importance of security training.
Describe malware and cyber attacks.
Describe cyber attacks and mitigation techniques.
Summarize addressing security vulnerabilities in a network.
Describe authentication and access services and controls.
Summarize encryption and cryptography techniques and best practices.
Demonstrate mastery of lesson content at levels of 70% or higher.
Additional Course Information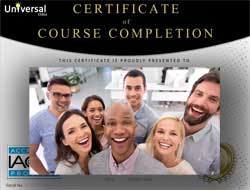 Document Your Lifelong Learning Achievements

Earn an Official Certificate Documenting Course Hours and CEUs
Verify Your Certificate with a Unique Serial Number Online
View and Share Your Certificate Online or Download/Print as PDF
Display Your Certificate on Your Resume and Promote Your Achievements Using Social Media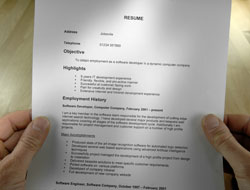 Course Title:
Cybersecurity 101
Lessons Rating:
4.8 / 5 Stars (1,365 votes)
Languages:
English - United States, Canada and other English speaking countries
Category:
Availability:
This course is online and available in all 50 states including: California, Florida, Georgia, Illinois, New York, Pennsylvania, Ohio, and Texas.
Last Updated:
December 2022
Course Type:
Self-Paced, Online Class
Grading Policy:
Earn a final grade of 70% or higher to receive an online/downloadable CEU Certification documenting CEUs earned.
Assessment Method:
Lesson assignments and review exams
Course Fee:
$95.00 U.S. dollars
Choose Your Subscription Plan
"This course is fantastic! I learned a lot from it, although I know about computers, I was cybersecurity illiterate before this course." -- Gamal G.
"This course was great. I liked the vocabulary. There were terms I have heard before but never really understood and this course clarified things for me." -- Sonny T.
"This course has enlighten me to understand how important cyber security is, and all the pro's and con's that take part in being secure. I really enjoyed this course. Thank you." -- Phyllis J.
"I thought the course was very informative. I learned a lot. Thank you!" -- Lisa K.
"This course was very helpful. Learned a lot of things that I did not know." -- Cristina G.
"A very good course overall. I knew a lot before the course but definitely learned some new stuff." -- Benny M.
"As a beginner in this domain of activity, I found this course easy to understand and very helpful." -- Gabriel C.
"I like the course. I have a better understanding of cyber security." -- Danil L.
"i enjoyed this class very much." -- Cristina G.