Disaster Risk Reduction in Emergencies
---

$
50.00
no certificate
- OR -
$
75.00
with CEU Certificate*
15

16

10

1.0
It always seems like there's a new disaster every time you turn on the TV, read a newspaper, or open up your social media feed. Hurricanes in the south, fires to the west, storms to the north, and floods to the east--and that's just in the United States. When you look at the rest of the world, it just seems so much worse. So what can you do to protect yourself? Your family? Your community?
Disaster Risk Reduction (DRR) is an approach designed to help improve disaster outcomes by assessing, identifying, and reducing the different risk factors involved. Its application is widespread throughout the world in a variety of disaster-related situations and scenarios. This course will look at how DRR can be used in emergency situations--which many disasters are--and how ANYONE can put it to use to improve their chances in a disaster event.
Topics of this course will include:
· Types of Disasters--These lessons will look at the different kinds of disasters and the dangers they pose. The relationship between these disasters and DRR will be explored as well.
· DRR and the Environment--Since many disasters originate within nature and the environment, it is only logical to discuss the connections between the environment and DRR. This lesson will also discuss the potential impact of DRR efforts on the environment.
· Resources--Resources are valuable before, during, and after a disaster and they have an important role in DRR. This lesson will discuss what resources are necessary in a disaster and how they should be addressed to benefit DRR.
Disasters and emergencies can happen anywhere, and everyone should do what they can to ensure their safety. With Disaster Risk Reduction in Emergencies, it is our hope that you are able to take action to help give yourself an advantage when disaster strikes. Are you ready to take on this challenge? Let's go!
Completely Online
Self-Paced
6 Months to Complete
24/7 Availability
Start Anytime
PC & Mac Compatible
Android & iOS Friendly
Accredited CEUs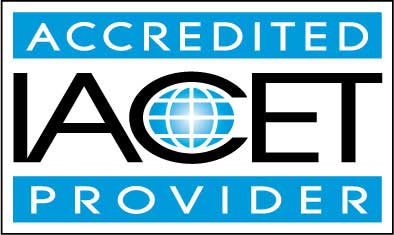 Lesson One - Disaster Risk Reduction In Emergencies
The definition of Disaster Risk Reduction is discussed and analyzed.
50

Total Points
Review Article: 7 Ways to Reduce Vulnerability and Prepare for Disaster
Take Survey: Reasons for Taking this Course
Complete: Lesson 1 Quiz
Lesson Two - Emergencies and Disaster Risk
This lesson will take a closer look at DDR in emergencies and further explore the relationship between the two.
50

Total Points
Review 4 Articles: 5 Emergencies: Do You Know What to Do?; Hospital Emergency Preparedness and Response; Disaster and Emergency, What's The Difference?; Disaster risk reduction and disaster risk management
Complete: Lesson 2 Quiz
Lesson Three - The Environment and Disaster Risk
This lesson will explore the impact the environment has on disaster risk and DRR both as the cause of disasters and as something that can be impacted by a disaster.
50

Total Points
Review 5 Articles: Top 10 Environmental Disasters; Different Types of Environmental Disasters; Environmental disasters : Design for disaster ? aid, victims, information; Effects of Disasters: Risk and Resilience Factors; Environmental Management and Disaster Risk Reduction
Complete: Lesson 3 Quiz
Lesson Four - Geophysical Disasters
This lesson will look at geophysical disasters, discussing what qualities they have.
50

Total Points
Review 4 Articles: World Geophysical Disasters; Understanding threats and reducing risks to human well being; Earthquakes; The biggest volcano eruptions in recorded history
Complete: Lesson 4 Quiz
Lesson Five - Hydrological Disasters
This lesson will look at another natural disaster classification--hydrological disasters.
50

Total Points
Review 5 Articles: Hydrological Disasters; Types of disasters: Definition of hazard; Direct and indirect losses; Epidemics after Natural Disasters; Information About Floods
Complete: Lesson 5 Quiz
Lesson Six - Climatological Disasters
This lesson will explore the different types of climatological disasters and what is involved with each.
50

Total Points
Review 4 Articles: Climatological/meteorological and hydrological disasters and the insurance sector; Definition of disaster types; Billion-Dollar Weather and Climate Disasters: Table of Events; NASA Climate Change
Complete: Lesson 6 Quiz
Lesson Seven - Meteorological Disasters
This lesson will look at the last natural disaster classification, meteorological disasters.
50

Total Points
Review 4 Articles: Reducing and Managing Risks of Disasters in a Changing Climate; What Are Hurricanes?; What is the difference between a typhoon and a hurricane?; National Hurricane Center
Complete: Lesson 7 Quiz
Lesson Eight - Non-Natural Disasters
This lesson will look at non-natural disasters like chemical spills, biological hazards, and man-made events that pose a threat to people's safety.
50

Total Points
Review 3 Articles: 10 Devastating Unnatural Disasters; Top 10 safest U.S. cities from natural disasters; Design4Disasterin Biological Emergencies
Complete: Lesson 8 Quiz
Lesson Nine - Prevention and Risk Management
The focus of this lesson is on the topic of prevention and risk management.
50

Total Points
Review 3 Articles: Effective Disaster Management Strategies in the 21st Century; Understanding Disaster Risk; Natural Disaster Prevention
Complete: Lesson 9 Quiz
Lesson Ten - Managing Infrastructure
This lesson will explore infrastructure and the role it plays in disasters, emergencies, and DRR.
50

Total Points
Review 3 Articles: The Relevance of Soft Infrastructure in Disaster Management and Risk Reduction; Infrastructure for Disaster Management; Coping study on disaster resilient infrastructure
Complete: Lesson 10 Quiz
Lesson Eleven - Health Aspects
This lesson will discuss the different health aspects involved with disasters and what impact they can have in DRR.
50

Total Points
Review 4 Articles: Emergency and disaster risk management for health; Disaster Risk Management for Health Fact Sheets; Disaster risk management for health: climate risk management; Planning for an Emergency: Strategies for Identifying and Engaging At-Risk Groups
Complete: Lesson 11 Quiz
Lesson Twelve - Addressing Vulnerabilities
This lesson will look at the vulnerabilities that can be present and contribute to disasters.
50

Total Points
Review 3 Articles: Disaster Risk and Vulnerability: The Role and Impact of Population and Society; A Safer Future: Reducing the Impacts of Natural Disasters; Journal of Homeland Security and Emergency Management
Complete: Lesson 12 Quiz
Lesson Thirteen - Disaster Response
This lesson will discuss disaster response and what needs to be done to ensure success of planning and DRR efforts.
50

Total Points
Review 4 Articles: Disaster Response and Recovery; Common Responses to Disasters or Traumatic Events; Law Enforcement's Role in Responding to Disasters; Disaster and Emergency Planning for Preparedness, Response, and Recovery
Complete: Lesson 13 Quiz
Lesson Fourteen - Post-Disaster Recovery Planning
This lesson will explore some of the post-disaster recovery planning efforts that can be taken and what role DRR can play in them.
50

Total Points
Review 3 Articles: Planning for Post-Disaster Recovery: Next Generation; Planning for Post-Disaster Recovery and Reconstruction; How to Write a Disaster Recovery Plan for Your Business
Complete: Lesson 14 Quiz
Lesson Fifteen - Resources
This final lesson will discuss the resources that are needed in a disaster that can help reduce the risks the situation poses.
400

Total Points
Take Poll: End of Course Poll
Take Survey: Course Comments
Take Survey: Program Evaluation Follow-up Survey (End of Course)
Complete: Lesson 15 Quiz
Complete: The Final Exam
By successfully completing this course, students will be able to:
Describe disaster risk reduction in emergencies.

Describe the environment and disaster risk.

Describe various types of disasters: geophysical disasters, hydrological disasters, climatological disasters, meteorological disasters and non-natural disasters.

Summarize prevention and risk management.

Describe methods for managing infrastructure.

Describe health aspects resulting for a disaster.

Describe disaster response and post-disaster recovery planning, and

Demonstrate mastery of lesson content at levels of 70% or higher.
Additional Course Information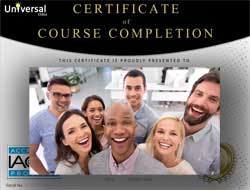 Document Your Lifelong Learning Achievements

Earn an Official Certificate Documenting Course Hours and CEUs
Verify Your Certificate with a Unique Serial Number Online
View and Share Your Certificate Online or Download/Print as PDF
Display Your Certificate on Your Resume and Promote Your Achievements Using Social Media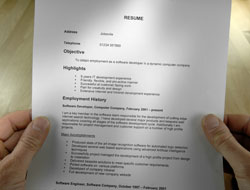 Course Title:
Disaster Risk Reduction in Emergencies
Languages:
English - United States, Canada and other English speaking countries
Course Type:
How To (Self-Paced, Online Class)
Grading Policy:
Earn a final grade of 70% or higher to receive an online/downloadable CEU Certification documenting CEUs earned.
Assessment Method:
Lesson assignments and review exams
Duration:
Continuous: Enroll anytime!
Choose Your Subscription Plan