Defined generally as communicating in ways that instill good feelings in others and avoid creating bad feelings, communicating with diplomacy and tact requires specific linguistic and nonlinguistic considerations. This course on Communicating with Diplomacy and Tact takes the student through various areas of communication research most relevant to this unique communication area. Students take a closer look at language and its specific usage and characteristics of particular nonverbal channels as a foundation for this course.

Topics on communication climate, the self and face, emotional intelligence and conflict discuss language and nonverbal communication with the general aim to instill good feelings in others and avoid creating bad feelings in each of these conceptual areas. The course closes with two lessons on politeness, given the vital role of politeness in communicating with diplomacy and tact, and a lesson on humor, germane to a conversation on communicating with diplomacy and tact due to humor's ability to instill good feelings in others.

Politeness subtopics include discussions of politeness and face, impoliteness, politeness and culture, and politeness and swearing. The closing unit on humor focuses on the importance of humor in organizations and its key role in improving organizational culture; it outlines several key research studies in this area and presents these findings. This course offers the components and considerations necessary to communicate with diplomacy and tact in an accessible and informative presentation.
Completely Online
Self-Paced
Printable Lessons
Full HD Video
6 Months to Complete
24/7 Availability
Start Anytime
PC & Mac Compatible
Android & iOS Friendly
Accredited CEUs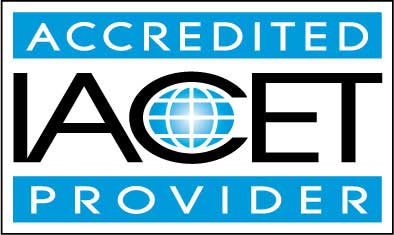 By successfully completing this course, students will be able to:
Describe language and how it is used when communicating with others.
Describe nonverbal communication.
Summarize conflict issues, recognize and identify emotional intelligence, and demonstrate how to communicate effectively and diplomatically with these factors in mind.
Identify politeness and how it can be used to communicate with others effecitvely
Identify and demonstrate successful communication techniques that use humor.
Demonstrate mastery of lesson content at levels of 70% or higher.
Assessment Guide
| Assessment | Points |
| --- | --- |
| Introduction | 1 points |
| Lesson 1 Assignment | 5 points |
| Lesson 1 Exam | 9 points |
| Lesson 2 Assignment | 5 points |
| Lesson 2 Exam | 6 points |
| Lesson 3 Assignment | 20 points |
| Lesson 3 Exam | 8 points |
| Lesson 4 Assignment | 20 points |
| Lesson 4 Exam | 9 points |
| Lesson 5 Assignment | 20 points |
| Lesson 5 Exam | 10 points |
| Lesson 6 Assignment | 20 points |
| Lesson 6 Exam | 10 points |
| Lesson 7 Assignment | 20 points |
| Lesson 7 Exam | 9 points |
| Lesson 8 Assignment | 20 points |
| Lesson 8 Exam | 10 points |
| The Final Exam | 37 points |