With the job market becoming seemingly impossible to crack, career coaches are more important than ever.
This online course will teach students all about career coaching, including the definition of career coaching, the ethics, how to find clients, how to assess client needs, matching a client to their true calling, improving the work life of a client, helping clients find new careers, using road maps, uncovering client motivation, client branding strategies, interview advice, negotiating for a better benefits package, teaching a client to be successful in the long term, and how to ensure career coaching career success.
These career coaching lessons include checklists, examples, and clearly outlined steps to ensuring a career coach is ready for any client and any situation.
At the conclusion of this class, students will be able to start their own career coaching business, helping others find the work which truly sustains them – while also helping their own career goals. From the basics of finding clients, to helping them, and to ensuring their success, this career coaching course offers a self-paced, self-study opportunity to become a successful career coach--one who guides clients to their true vocation or just to a happier work life.
Completely Online
Self-Paced
Printable Lessons
Full HD Video
6 Months to Complete
24/7 Availability
Start Anytime
PC & Mac Compatible
Android & iOS Friendly
Accredited CEUs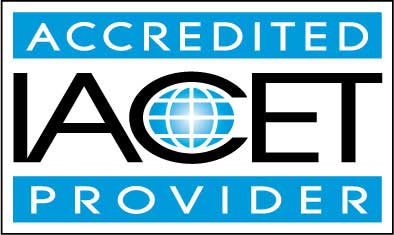 By successfully completing this course, students will be able to:
Define what a career coach is.
Define the ethics behind career coaching.
Describe the necessary training needed to become a great career coach.
Determine methods for finding the right clients.
Assess your client's needs.
Help your clients find their calling.
Define ways to help clients make the best of your current professional situation.
Develop strategy plans to help clients find new job opportunities.
Create road maps.
Help your clients find what motivates them.
Brand your clients.
Train your clients for better job interviewing skills.
Show your clients ways to make more money.
Demonstrate mastery of lesson content at levels of 70% or higher.
Assessment Guide
| Assessment | Points |
| --- | --- |
| An Introduction | 1 points |
| Lesson 1 Assignment - My Skills as a Career Coach | 25 points |
| Lesson 1: What Does Being a Career Coach Mean to You? | 11 points |
| Lesson 2 Assignment | 25 points |
| Lesson 2: The Ethics of Career Coaching | 9 points |
| Lesson 3 Assignment | 25 points |
| Lesson 3: Do You Have the Right Training for Career Coaching? | 11 points |
| Lesson 4 Assignment | 25 points |
| Lesson 4: Finding Career Coaching Clients | 10 points |
| Lesson 5 Assignment | 25 points |
| Lesson 5: Assessing a Clients Needs | 10 points |
| Lesson 6 Assignment | 25 points |
| Lesson 6: Helping a Client Find Their Calling | 11 points |
| Lesson 7 Assignment | 25 points |
| Lesson 7: For the Client Who Just Wants to Be Happier at Work | 10 points |
| Lesson 8 Assignment | 25 points |
| Lesson 8: Strategy Plans for Finding a New Job | 10 points |
| Lesson 9: Road Maps and Coaching Go Hand in Hand | 11 points |
| Lesson 10 Assignment | 25 points |
| Lesson 10: Helping Clients Find What Motivates Them | 10 points |
| Lesson 11 Assignment: Your Personal Brand | 10 points |
| Lesson 11: Branding Your Clients | 11 points |
| Lesson 12 Assignment | 25 points |
| Lesson 12: Teach a Client to Ace the Interview | 10 points |
| Lesson 13: Making More Money | 11 points |
| Lesson 14 Assignment: Helping a Client Find a Job | 10 points |
| Lesson 14: Teaching a Client That They Can Make Money and Be Happy | 10 points |
| Lesson 15 Assignment: Your Career Coaching Future | 10 points |
| Lesson 15: The Future of Career Coaching | 10 points |
| The Final Exam | 44 points |