Online Class: General Secretary 101
In this General Secretary course, you will learn the foundational skills that all secretaries should have when they are sitting behind a desk.
---

$
70.00
no certificate
- OR -
$
95.00
with CEU Certificate*
Start Right Now!
$95.00
(with CEU Certificate)
---
Taking multiple courses? Save with our
platinum program
.
16

23

3,500

Students

have taken this course

8

0.8
Managing an efficient classroom, one that fosters learning, understanding and cooperation requires discipline and clear, firm rules. The goal for any teacher is to maintain a sufficient amount of control over the class so that students are not disrupting the learning process, while allowing enough freedom for expression, communication and creativity to flourish. The best case scenario in an unmanaged classroom is distraction and inattention; the worst case can create chaos, pandemonium and even physical harm to students and/or teachers. There are many methods of achieving a well managed classroom that provide clear, kind, authoritative discipline.
This course will cover the most reliable of these such as The Behavior Analysis Model, Assertive Discipline, Cooperative Discipline and Democratic Discipline, as well as several others.
Additionally, this course will cover creating your own unique discipline program, one that is molded to work for you and your students. Other topics will include managing diverse student populations and working with parents of many types. Lastly, this course will address the extreme issue of how to deal with student violence.
Whether you are a grade school, high school, adult education or pre-school teacher or instructor, you will find great value in this course. Student and substitute teachers will also gain great insight from this course
Course Motivation
What is a General Secretary?
A person who is unsure about the idea of a general secretary may find it easier to learn about the different kinds of administrative positions in order to appreciate the differences.
Types of Administrative Support
As with every job, you might find different titles for the role of a secretary, and with good reason. Because different companies need different kinds of administrative support, the staff is named accordingly.
Some of the most common administrative titles include:
general secretary;
administrative assistant;
clerical support staff;
executive assistant;
legal assistant;
legal secretary.
These roles might have similar job duties associated with them, as well as more market-specific duties; i.e., medical record filing for those who are in a health care-related field.
The key differences in the roles above include the idea that the executive assistant can also be a manager of sorts in the office. This assistant might have supervisory tasks to complete, but this can also be possible for any other titles.
In addition, the legal secretary and assistant will be focused on legal tasks, such as going to court or traveling to find certain documents or evidence for lawyers.
When you are hired in as a general secretary, it can help to get a complete list of the tasks you will complete, as this will determine the type of role you might have in your company.
Where General Secretaries Are Valuable
Indeed, it is no surprise to people that a general secretary is someone who can add value to a company. Because the upper management and other key members of the company may have more tasks to accomplish, they need someone else to handle the basic tasks.
In covering the secretary tasks:
Secretaries can interact with customers. Because others in the company might need to focus on other tasks in their work, they may not have time to interact with customers in a meaningful way. This can make customers feel distanced, while the secretary can speak to the customers directly and help to bridge any real or perceived gap in communication.
Secretaries can focus on details. While others might be tasked with larger projects, the secretary can handle the details that support the possibility of these projects being productive. For example, while it might not seem important to order coffee, an office that runs out in the middle of a project may not be as effective.
The secretary can set up appointments and control schedules. The control of a calendar may not seem like a mighty task, until you try to manage your own when you are busy. Instead, a secretary can be taught the rules of the calendar and then follow those rules in order to ensure the calendar is smooth.
Administrative personnel can help others make the most of their time. Without the need to focus on minor details and tasks, those who have to manage largely creative tasks and projects will be able to keep their focus in the proper direction.
There are a number of industries in which a general secretary will find himself or herself valuable.
Health care;
Finance;
Legal firms;
Non-profit organizations;
Real estate offices.
Of course, this is a small sampling of places where secretaries can find work that allows them to be helpful and supportive in ways the company might not be able to handle on its own.
Indeed, it can be said that most companies could and do make use of secretaries in one way or another, no matter what title they give them.
How a General Secretary Moves Up
That said, you might be concerned about the idea that a person might be "only" a secretary when she or he starts in that role and then becomes skilled in the role.
This is certainly not the only route a person with administrative skills and experience can take.
Instead, a general secretary might become an office manager, taking on more responsibility in an organization, or this person can also become a team leader.
When you are in the general secretary role, you are getting the experience of managing resources, while also being able to help out those who are in bigger roles that might need further assistance in the future.
That need may come with a shiny new job title.
In many companies, the general secretary role is the entry-level role, certainly, but it is also the foot in the door that outsiders may not be privy to.
Summary
The general secretary is highly valuable in today's market, even with the various kinds of titles that can be used.
Being a general secretary can open up employment doors in the future, often at the same company.
Completely Online
Self-Paced
6 Months to Complete
24/7 Availability
Start Anytime
PC & Mac Compatible
Android & iOS Friendly
Accredited CEUs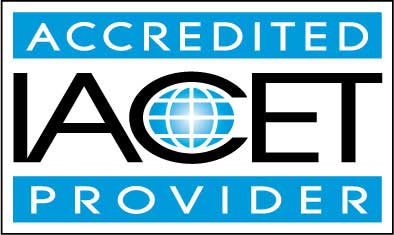 Lesson 1: What a General Secretary Is
For the person who is unsure about the idea of a general secretary, you may find it easier to learn what the different kinds of administrative positions are, so you can appreciate the differences.
11

Total Points
Lesson 1 Video
Lesson discussions: Reasons for Taking this Course
Complete Assignment: An Introduction
Assessment: Lesson 1: What a General Secretary Is
Lesson 2: Types of Secretaries
The type of secretary is more than just a title at many organizations. Often, it is also a way to differentiate who you are and what you can do for a person who walks into the door of the office.
11

Total Points
Lesson 2 Video
Lesson discussions: Secretaries
Complete: Lesson 2 Assignment
Assessment: Lesson 2: Types of Secretaries
Lesson 3: Reception: Phones and Visitors
Unfortunately, we have all had an experience in a reception area at an organization that made us feel less than welcome.
10

Total Points
Lesson 3 Video
Assessment: Lesson 3: Reception - phones/visitors
Lesson 4 : Scheduling
As the general secretary, one of the biggest tasks you will need to complete is the office schedule. Additional lesson topics: Items and issues to Know
10

Total Points
Lesson 4 Video
Assessment: Lesson 4 : Scheduling
Lesson 5: Travel Arrangements
One of the most time-consuming things that a person may need to handle as a professional is a trip.
10

Total Points
Lesson 5 Video
Assessment: Lesson 5: Travel Arrangements
Lesson 6 : Word Processing
It is hard to make it through any day of work without having to access some form of word processing.
10

Total Points
Lesson 6 Video
Assessment: Lesson 6 : Word Processing
Lesson 7 : File System Management
During the course of being a general secretary, you will begin to have files that need to be managed in some way.
12

Total Points
Lesson 7 Video
Lesson discussions: Filing Systems
Complete: Lesson 7 Assignment
Assessment: Lesson 7 : File System Management
Lesson 8 : Spreadsheets
A general secretary will have a lot of information on his or her desk at any given time.
9

Total Points
Lesson 8 Video
Assessment: Lesson 8 : Spreadsheets
Lesson 9 : Correspondence
Communicating with others as a secretary moves beyond simply answering telephones and greeting visitors that come in the door.
12

Total Points
Lesson 9 Video
Complete: Lesson 9 Assignments
Assessment: Lesson 9 : Correspondence
Lesson 10 : Dictation
For many, the idea of a secretary might include the idea of someone taking down notes as a boss or other management person talks.
10

Total Points
Lesson 10 Video
Assessment: Lesson 10 : Dictation
Lesson 11 : Office Equipment
When working in a secretarial role, you will need to utilize office equipment in order to complete your tasks.
12

Total Points
Lesson 11 Video
Complete: Lesson 11 Assignment
Assessment: Lesson 11 : Office Equipment
Lesson 12 : Effective Communication Skills
As a secretary, one of your key roles is to communication information. No matter what you are trying to do, you need to remember that this, above all else, is what will help you succeed.
10

Total Points
Lesson 12 Video
Assessment: Lesson 12 : Effective Communication Skills
Lesson 13 : Time Management
One of the things you will notice as a general secretary is that you have days that seem to be packed with duties, while other days you don't have as much to do.
10

Total Points
Lesson 13 Video
Lesson discussions: Time Management
Assessment: Lesson 13 : Time Management
Lesson 14: Handling Difficult Situations
Because you are on the front lines as a secretary, it is helpful to have a primer on how to handle difficult situations.
12

Total Points
Lesson 14 Video
Complete: Lesson 14 Assignment
Assessment: Lesson 14 : Handling Difficult Situations
Lesson 15 : Better to Have Training or Experience?
As you have moved through this course, you have learned more about how to become a better secretary.
8

Total Points
Lesson 15 Video
Assessment: Lesson 15 : Better to Have Training or Experience?
Conclusion and Citations
Learning the basic skills of being a secretary helps put you ahead of the rest of the applicants in the job market.
74

Total Points
Lesson 16 Video
Lesson discussions: Let us know what you think of this course; Program Evaluation Follow-up Survey (End of Course); Course Comments
Complete: Lesson 16 Assignment
Assessment: The Final Exam
By successfully completing this course, students will be able to:
Define what a general secretary is, what types of secretaries there are, and what the job role entails
Summarize reception techniques.
Describe scheduling techniques.
Summarize the process of making travel arrangements.
Demonstrate word processing tecnhniques.
Describe how to create, manage, and maintain file system management.
Demonstrate spreadsheet knowledge and use in the role of a secretary.
Summarize correspondence and dictation requirements of a secretary.
Summarize office equipment a secretary will need to be familiar with.
Summarize effective communication and time management skills to be an effective secretary.
Demonstrate mastery of lesson content at levels of 70% or higher.
Additional Course Information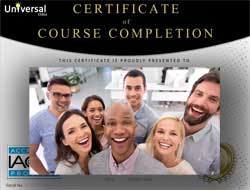 Document Your Lifelong Learning Achievements

Earn an Official Certificate Documenting Course Hours and CEUs
Verify Your Certificate with a Unique Serial Number Online
View and Share Your Certificate Online or Download/Print as PDF
Display Your Certificate on Your Resume and Promote Your Achievements Using Social Media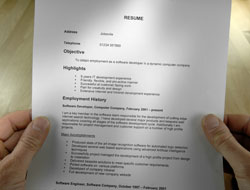 Course Title:
General Secretary 101
Lessons Rating:
4.3 / 5 Stars (4,853 votes)
Languages:
English - United States, Canada and other English speaking countries
Category:
Availability:
This course is online and available in all 50 states including: California, Florida, Georgia, Illinois, New York, Pennsylvania, Ohio, Texas, and Washington.
Last Updated:
February 2023
Course Type:
Self-Paced, Online Class
Grading Policy:
Earn a final grade of 70% or higher to receive an online/downloadable CEU Certification documenting CEUs earned.
Assessment Method:
Lesson assignments and review exams
Course Fee:
$95.00 U.S. dollars
Choose Your Subscription Plan
"The course was presented very well and complete, the instructor was very positive with her prompt feedback." -- Debbie B.
"i am very pleased with this course and it was very helpful for me, thank you." -- Natalia S.
"The instructor was great!" -- Candice P.
"I liked all of it." -- Sara A.
"Assignments were challenging and not boring." -- Janet W.
"Pointers on how to receive and greet customers in person and on the phone were among the most useful parts of this course for me." -- Lianna S.
"Very easy instructions!" -- Linda W.