Unlocking the World of Accounting: An All-Inclusive Online Course
Welcome to a transformative journey into the intricate world of accounting and bookkeeping. In the modern business landscape, understanding accounting goes far beyond the simple act of balancing books. It's an art and science that informs how we view financial health, viability, and sustainability.
Course Overview:
This extensive online course, "Accounting and Bookkeeping 101", is meticulously crafted with the novice in mind. Whether you're a budding entrepreneur or a professional seeking to broaden your financial literacy, our course offers a comprehensive exploration into accounting, ensuring you grasp the essential foundations. Designed for those with little to no prior knowledge, our modules delve deep into fundamental principles, illustrated with rich examples to aid comprehension.
Introduction to Accounting: Discover the indispensable nature of accounting and why it remains a pivotal skill in today's corporate landscape. For instance, did you know that according to recent statistics, over 80% of business failures attribute their collapse to poor financial management? Such insights emphasize why mastering accounting is crucial.

The History of Accounting: Trace back to ancient civilizations like Mesopotamia and Egypt, unearthing the evolution of accounting. Learn how the needs of empires and the complexities of trade birthed the foundational principles we employ today.

Fundamental Principles: From understanding terms like "revenue" and "net income" to dissecting the accounting equation, immerse yourself in the backbone of modern-day accounting. For instance, grasp how the accounting equation forms the basis for the double-entry system, a method used universally.

Financial Reports & Their Insights: Dive into balance sheets, income statements, and cash flow statements. For example, did you know that Apple's 2020 balance sheet reported a total of $143.8 billion in net receivables?

Bookkeeping Mastery: Unveil the nuances of proper record-keeping, the potential pitfalls, and the best practices that ensure financial transparency.

Advanced Topics: Delve into intricate topics like inventory management methods (FIFO, LIFO), asset management, cash flow intricacies, and more. Understand the profound impact of seemingly minor decisions. For instance, FIFO and LIFO can significantly alter reported profit, influencing stock prices and tax liabilities.

Specialized Accounting: From payroll accounting, which ensures timely and accurate employee payments, to the rigorous world of audits that validate financial accuracy, delve into specialized realms that cater to specific business needs.

Ethical Considerations: In an era where corporate scandals can cripple giants like Enron, understand the profound importance of ethical accounting practices and the role they play in ensuring long-term business viability.
By Course End:
Upon completing this course, you'll wield the knowledge and confidence to navigate the complex corridors of financial statements, ensuring you're never left in the dark. You'll understand the logic behind crucial business decisions, be it in managing cash flows, assessing profits, or even evaluating a company's long-term solvency.
Moreover, you'll be equipped with an invaluable skillset that enhances your professional trajectory, irrespective of your field. As stated by a recent Forbes article, "In today's data-driven age, understanding financial metrics is a non-negotiable skill, irrespective of one's role."
So, embark on this enlightening journey with us. Decipher the language of business, and unlock a world of opportunities. Enroll now and elevate your professional prowess!
Completely Online
Self-Paced
Printable Lessons
Full HD Video
6 Months to Complete
24/7 Availability
Start Anytime
PC & Mac Compatible
Android & iOS Friendly
Accredited CEUs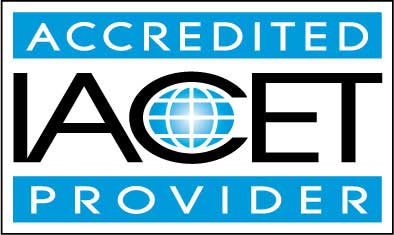 By successfully completing this course, students will be able to:
Identify why accounting is a necessary skill.
Summarize the history of accounting.
Identify and describe assets, liabilities and owners' equity.
Recognize and compare the major financial reports.
Describe and create a company's Income Statement.
Compare and contrast a company's revenue, expenses, income, and retained earnings.
Solve worksheet problems involving income statements, revenue, expenses, and net income.
Identify the key elements of a Balance Sheet.
Balance the accounting equation and properly chart debits and credits.
Describe the key elements of bookkeeping.
Avoid the pitfalls of bad bookkeeping habits.
Describe the accounting cycle.
Define key terms: inventory, FIFO, LIFO, Cost of Goods Sold.
Summarize cash flow, identify fixed assets, and describe depreciation.
Demonstrate understanding of liquidity, solvency and profitability.
Summarize asset management and asset valuation.
Be apprised of key laws and procedures involved in payroll accounting.
Know what to expect in an audit.
Summarize ethical business practices in accounting.
Demonstrate mastery of lesson content at levels of 70% or higher.
Assessment Guide
| Assessment | Points |
| --- | --- |
| Tell me about yourself | 1 points |
| Exam : History of Accounting | 8 points |
| Exam : Basic Accounting Principles | 65 points |
| Exam : Accounting/Bookkeeping Terms | 6 points |
| Exam : Assets, Liabilities and Owners' Equity | 9 points |
| Exam : Financial Reports | 8 points |
| Exam : Income Statement | 9 points |
| Assets Assignment | 10 points |
| Determining Net Income | 10 points |
| Income Statement Assignment | 10 points |
| Exam : Income Statement, Revenue, Expenses, Net Income | 70 points |
| Exam : Balance Sheet | 9 points |
| Exam : Credits, Debits, Balance Sheet, Double Entry Accounting | 95 points |
| Exam : Journals, Ledgers, Accounting Structure | 60 points |
| Exam : Bookkeeping 101 | 8 points |
| Exam : Bookkeeping | 9 points |
| Exam : Accounting Cycle Exam | 25 points |
| Exam : The Accounting Period, Accounting Cycle | 9 points |
| Exam : Cost of Goods Sold | 30 points |
| Exam : Inventory Accounting | 7 points |
| Exam : Cash Flow | 40 points |
| Exam : Management Accounting | 8 points |
| Exam : Cash Flow Management | 9 points |
| Exam : Accounting Ratios: Liquidity, Solvency and Profitability | 8 points |
| Exam : Asset Management and Asset Valuation | 9 points |
| Exam : Payroll Accounting | 10 points |
| Exam : The Audit | 8 points |
| Exam : Ethical Business Practices in Accounting | 9 points |
| The Final Exam | 282 points |