$50.00
no certificate
- OR -
$75.00
with CEU Certificate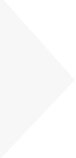 1.8 CEUs :: 18 Contact Hours :: Self-Paced :: Instructor Support :: 6 Month Subscription
Course Description
This medical terminology course covers the medical language and terminology used by health care professionals everywhere.
If you're interested in pursuing a health and science career requiring the ability to communicate with physicians, dentists, or other medical professionals, this class will meet all your needs.

In easy to review lessons, you'll find our user-friendly format will not only give you a solid foundation in medical language, but can be completed in less than 25 days! You will analyze individual word parts such as prefixes, suffixes and word roots, along with learning body system dynamics, basic medical language, body orientation, health, wellness, and disease terms. You will learn the basic components of medical terminology as it relates to each body system plus the instruments used in assessment will also be reviewed.
So if you're planning on pursuing a career in medical transcription, medical billing or medical coding, physician's secretary or medical support staff, or you just need a review or extra tutoring for your anatomy and physiology classes, or maybe you want a jump start in the medical field before starting college; or perhaps you're just interested in learning the latest in medical language--you can begin today--enroll right now!
Learn and recognize word roots, prefixes, and suffixes used in medical language today. Learn how to combine words to create meaningful medical conditions as well as comprehend their definition and know the correct spelling. In this medical terminology course, we'll cover medical terms related to all major body systems, including: muscular system, skeletal system, respiratory system, circulatory system, digestive system, reproductive system, and urinary system. Whether are new to the medical profession, or you just need a refresher class, this medical terminology course is for you!
---
* Instantly download, print, and share your CEU Certificate at course completion (additional shipping/handling charges apply for hard copy delivery). UniversalClass™ offers many wonderful learning tools including an online portfolio service that manages all your course completions and CEUs.
Request More Information

Have a question? Contact us for more information.
Course Lessons
Lesson 1: Medical Basics

This lesson will identify basic body systems, medical terms, and vital signs; distinguish between symptoms and disease; determine the specialty of care by identifying the meaning of the word root and much more.

Lesson 2: Basic Word Roots, Prefixes, and Suffixes

This lesson will define word roots, prefixes, and suffixes; provide an understanding of how to analyze and construct medical terms from their component part and much more.

Lesson 3: Human Body Orientation

This lesson will define anatomy and physiology, recognize anatomic position, familiarize students with planes of the body, equip students with the ability to locate parts of the body based on the descriptive orientation terms, and much more.

Lesson 4: The Human Body in Health and Disease

This lesson will recognize terms related to the pathology of cells, tissues, and glands; types of disease, and modes of disease transmission; recognize different medical specialties and specialists; and much more.

Lesson 5: The Cardiovascular System

The Cardiovascular System.

Lesson 6: The Digestive System

The Digestive System.

Lesson 7: The Lymphatic System

The Lymphatic System.

Lesson 8: The Musculoskeletal System

The Musculoskeletal System.

Lesson 9: The Nervous System

The Nervous System.

Lesson 10: The Respiratory System

The Respiratory System.

Lesson 11: The Skin and Sense Organs

The Skin and Sense Organs.

Lesson 12: Endocrine System, Urinary System

Let's study the Endocrine System and Urinary System.

Lesson 13: Male and Female Reproductive Systems

In-depth look of the Male and Female Reproductive Systems.

Lesson 14: Examination and Instrumentation

This lesson will describe the techniques of inspection, palpation, percussion and auscultation; and identify and understand various instruments utilized in a physical examination as they relate to specific body parts.

Lesson 15: Final Exam

Final Exam
Average Lesson Rating: (3697 votes)





"Extraordinarily Helpful"

1.8 CEUs
18 Contact Hours
Document Your Lifelong Learning Achievements
Earn an Official Certificate Documenting Course Hours and CEUs
Verify Your Certificate with a Unique Serial Number Online
View and Share Your Certificate Online or Download/Print as PDF
Display Your Certificate on Your Resume and Promote Your Achievements Using Social Media
| | |
| --- | --- |
| CEU Value: | 1.8 IACET CEUs (Continuing Education Units) |
| Standard: | Course Adheres to the ANSI/IACET 1-2007 Standard |
| CE Accreditation: | Universal Class, Inc. has been accredited as an Authorized Provider by the International Association for Continuing Education and Training (IACET), 1760 Old Meadow Road, Suite 500, McLean, VA 22102. |
| Grading Policy: | Earn a final grade of 70% or higher to receive an online/downloadable CEU Certification documenting CEUs earned |
| Assessment Method: | Lesson assignments and review exams |
Learning Outcomes
By successfully completing this course, students will be able to:
Define and recognize basic word roots, prefixes, and suffixes.
Describe human body orientation.
Describe the human body in health and disease.
Define terms relating to the cardiovascular system.
Define terms relating to the digestive system.
Define terms relating to the lymphatic system.
Define terms relating to the musculoskeletal system.
Define terms relating to the nervous system.
Define terms relating to the respiratory system.
Define terms relating to the skin and sense organs.
Define terms relating to the endocrine system and urinary systems.
Define terms relating to the male and female reproductive systems, and
Demonstrate mastery of lesson content at levels of 70% or higher.
Why are you taking a medical terminology course?
Assignment
10
Quiz 1
Exam
100
Quiz 2
Exam
100
Lesson 3 Assignment
Assignment
5
Quiz 3
Exam
85
Quiz 4
Exam
100
Lesson 5 Assignment
Assignment
5
Quiz 5
Exam
14
Quiz 6
Exam
10
Lesson 7 Assignment
Assignment
5
Quiz 7
Exam
8
Quiz 8
Exam
8
Lesson 9 Assignment
Assignment
5
Quiz 9
Exam
10
Quiz 10
Exam
10
Lesson 11 Assignment
Assignment
5
Quiz 11
Exam
8
Quiz 12
Exam
11
Quiz 13 - Mid-Term Course Review
Exam
195
Quiz 14
Exam
90
Final Exam
Exam
84
Total Points:
868
Student Testimonials
"I found the entire course useful and helpful. I learned a number of things that I did not know." -- Barbara B.
"It was all helpful. I enjoyed taking the class" -- Cathy L.
"The video that was in each lesson. It was Huge benifit to hear the terms....This class is a bargin. It was extremly easy to navigate." -- Brian E.
"I found the diagrams/pictures and videos were the most helpful because if you didn't understand what you were reading the video made it easier to see and understand....I want to thank my instructor for this very informative course. It has really helped me tremendously for my EKG Technician course!!" -- Crystal G.
"I feel it was very helpful to do the assignments....I am happy that I took this on line class. I have not taken classes for over 20 years and it is scarry to get back into learning. This class gives me the time and need to really learn instead of being rushed through a class and not get anything out of it but frustration." -- Jennifer D.
"Thanks for everything." -- Roberta-Lynn C.
"What was most helpful were the written descriptions of the words within the lessons. Also being able to go into the chat room with other students taking the same course was very helpful -- good advice was exchanged....The instructor was very helpful when contacted by email and very prompt with grades on tests and papers submitted. I have never taken an on-line class before, and this was a very good experience. " -- Jill P.
Related Courses