$40.00
no certificate
- OR -
$65.00
with CEU Certificate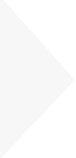 1.0 CEUs :: 10 Contact Hours :: Self-Paced :: Instructor Support :: 6 Month Subscription
Course Description
Welcome to this introductory course on Alzheimer's disease. As one of the most feared and misunderstood types of dementia affecting the elderly today, understanding Alzheimer's and how it affects the brain is important not only for every individual, but for those diagnosed with the disease, and their caregivers. In this course, students will learn about some of the risk factors and perceived causes of Alzheimer's disease. Students will learn the most common warning signs of Alzheimer's and differentiating between Alzheimer's symptoms and normal aging processes.
By the end of this course, students will also understand how Alzheimer's disease is diagnosed and classified or staged, with differing symptoms affecting the lifestyle, environment and challenges placed on caregivers. Home safety and the security of loved ones is of primary importance for someone with Alzheimer's disease, and this course covers the basics of how you can adapt the home to create a safe environment for a loved one. Future considerations regarding care, legal and financial planning are also introduced in this course, as are tips and suggestions on dealing with certain behaviors common to Alzheimer's disease including anxiety, confusion and aggression.
No course on Alzheimer's would be complete without addressing caregivers. Caregiving is an extremely rewarding experience, but may also precipitate a number of challenges and stress. Taking care of the caregivers, and different approaches and expectations of care based on culture will be discussed.
Knowing what to expect during the latter stages of the Alzheimer's disease process and suggestions of things to remember when providing care for someone diagnosed with Alzheimer's will round out this course. We hope this course will alleviate some of the fear and uncertainty regarding Alzheimer's and provide guidance, understanding and suggestions for compassionate approaches to caregiving and support that you can offer to loved ones or friends diagnosed with Alzheimer's disease.
---
* Instantly download, print, and share your CEU Certificate at course completion (additional shipping/handling charges apply for hard copy delivery). UniversalClass™ offers many wonderful learning tools including an online portfolio service that manages all your course completions and CEUs.
Request More Information

Have a question? Contact us for more information.
Course Lessons
Lesson 1: What Is Alzheimer's Disease?

Alzheimer's disease afflicts millions of seniors around the world, and causes not only physiological but mental damage to the body.

Lesson 2: Is It Alzheimer's or Something Else?

It's understandable that many people worry that if one person in their family has been diagnosed with Alzheimer's, chances are they'll get it too. This isn't necessarily true.

Lesson 3: Stages of Alzheimer's

Alzheimer's disease is a gradual and progressive disease, meaning that it grows worse as time goes on.

Lesson 4: Home Safety

It is not particularly difficult, expensive or time-consuming to adapt a home to make it a safer environment for an elderly person.

Lesson 5: What If I Have Alzheimer's?

What would you do if you were diagnosed with Alzheimer's? Consider the ramifications. If you are like most people, your first reaction will be denial, and then fear.

Lesson 6: Legal and Financial Planning

If you or a loved one has been diagnosed with Alzheimer's disease, you have to make plans.

Lesson 7: Dealing with Behaviors

At the beginning of this course, we mentioned that a person with Alzheimer's disease may eventually show changes in behavior and personality.

Lesson 8: Caregiver Stress

There is no doubt about it; taking care of a relative or loved one in the elderly years can be one of the most rewarding experiences an individual can hope to accomplish.

Lesson 9: Culture-centered Care

The trend in health care today is moving toward person-centered or culture-centered care and changes in the approach and delivery of health care services.

Lesson 10: Late-stage Care

The overall physical comfort of an individual experiencing the late stages of Alzheimer's is the primary focus of loved ones and caregivers.

Lesson 11: 10 Things to Remember

As we head into the last lesson of this basic introductory course regarding Alzheimer's disease, we will leave you with 10 things to remember when working with an individual diagnosed with Alzheimer's disease.
Average Lesson Rating: (370 votes)





"Extraordinarily Helpful"

1.0 CEUs
10 Contact Hours

Document Your Lifelong Learning Achievements
Earn an Official Certificate Documenting Course Hours and CEUs
Verify Your Certificate with a Unique Serial Number Online
View and Share Your Certificate Online or Download/Print as PDF
Display Your Certificate on Your Resume and Promote Your Achievements Using Social Media
| | |
| --- | --- |
| CEU Value: | 1.0 IACET CEUs (Continuing Education Units) |
| Standard: | Course Adheres to the ANSI/IACET 1-2007 Standard |
| CE Accreditation: | Universal Class, Inc. has been accredited as an Authorized Provider by the International Association for Continuing Education and Training (IACET), 1760 Old Meadow Road, Suite 500, McLean, VA 22102. |
| Grading Policy: | Earn a final grade of 70% or higher to receive an online/downloadable CEU Certification documenting CEUs earned |
| Assessment Method: | Lesson assignments and review exams |
Learning Outcomes
By successfully completing this course, students will be able to:
Demonstrate mastery of lesson content at levels of 70% or higher.
An Introduction
Assignment
5
Lesson 1 Assignment
Assignment
25
Lesson 1: What Is Alzheimer's Disease?
Exam
10
Lesson 2 Assignment
Assignment
25
Lesson 2: Is it Alzheimer's or Something Else?
Exam
10
Lesson 3: Stages of Alzheimer's
Exam
9
Lesson 4 Assignment
Assignment
25
Lesson 4: Home Safety
Exam
7
Lesson 5: What If I Have Alzheimer's?
Exam
10
Lesson 6 Assignment
Assignment
25
Lesson 6: Legal and Financial Planning
Exam
9
Lesson 7: Dealing With Behaviors
Exam
10
Lesson 8: Caregiver Stress
Exam
10
Lesson 9 Assignment
Assignment
25
Lesson 9: Culture Centered Care
Exam
9
Lesson 10: Late Stage Care
Exam
8
Lesson 11 Assignment
Assignment
25
Lesson 11: 10 Things to Remember
Exam
10
The Final Exam
Exam
48
Total Points:
305
Student Testimonials
"I loved this course and think it was a well planned and thought out course!!! Very Intelligent instructor!! THANKS!" -- Joan D.
"Instructor was excellent to the point I am taking another of her classes" -- Melody B.
"Everything was helpful...I am a caregiver to my mom who has Alzheimer's." -- Joan E.
"This was an excellent course, the instructor was extremely knowledgeable, I would recommend this course for anyone working in this field or taking care of a loved one with Alzheimer's." -- Sharon M.
"What was most helpful was the way material was presented and topics covered. It is a big topic, so good to have a grounding across the different areas." -- Sharon D.
"Everything about this course was very helpful. THanks...." -- Michelle P.
Related Courses