$85.00
no certificate
- OR -
$110.00
with CEU Certificate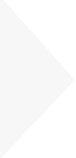 3.0 CEUs :: 30 Contact Hours :: Self-Paced :: Instructor Support :: 6 Month Subscription
Loading...
Course Description
Our comprehensive online course on microbiology covers all aspects of microbiology and includes a CEU Certificate at successful class completion.

The study of microbiology is extremely rewarding, leading to advances in the welfare of the environment as well as human populations. Pursuing this fascinating subject lead to careers in biotechnology, pharmaceutical manufacturing, medical research and forensics among other challenging professions.
Regardless of whether you are a serious student considering a career in microbiology or a layperson who just wants to learn everything you can about the world around you, Microbiology 101 is guaranteed to change the way you look at the world.
What will you gain by taking this course?
Learn the history and frequently used Microbiology terminology

Understand Composition and the chemical basis of Microbiology

Microscopy and the process of Microbial metabolism, cultivation and growth

Bacteria, viruses and fungi

Understand the development of Infectious diseases as well as the process of the body defense systems

An exploration of Microbiology and Environmental studies

And many other topics will be discussed in this study
Join us in the comprehensive online course as we explore in detail all aspects of microbiology.
Microorganisms play an important part in our lives. Microorganisms will recycle once-living matter into valuable nutrients for plants, but microorganisms are also the primary source of food spoilage in the process of food production.

Microbiology is defined as the branch of biology focused on microorganisms and the effects they have on other living organisms.The word microbiology is the combination of the terms micro--an object which not completely visible to the naked eye requires a microscope to see in detail and biology--the study of living things.
---
* Instantly download, print, and share your CEU Certificate at course completion (additional shipping/handling charges apply for hard copy delivery). UniversalClass™ offers many wonderful learning tools including an online portfolio service that manages all your course completions and CEUs.
Request More Information

Have a question? Contact us for more information.
Course Lessons
Lesson 1. Introduction to Microbiology

In broad terms, microbiology is the study of living creatures that are invisible or indistinct to the naked eye because of their extremely small size.

Lesson 2. Microbiology Terms

As with all scientific disciplines, microbiologists have developed a vocabulary specific to their field.

Lesson 3. History of Microbiology

Generally speaking, the field of microbiology started with the invention of the microscope.

Lesson 4. Composition

The majority of people equate microbes with disease, but those only account for a fraction of those unseen life forms. Microbes live in every corner of the planet.

Lesson 5. The Chemical Basis of Microbiology

In the 1700s, scientists began to understand the chemical and physical basis of life and quickly realized that the chemistry of all living organisms shared many similarities.

Lesson 6. Microscopy

The invention of the microscope opened up a new era in science, making it possible to see inside the cells that make up all living organisms.

Lesson 7. Prokaryotes and Eukaryotes

The vast majority of life on Earth can be classified as either prokaryotes or eukaryotes.

Lesson 8. Microbial Metabolism

Microbial metabolism is how microorganisms get the energy and nutrients that they need to live and reproduce.

Lesson 9. Microbial Cultivation and Growth

Just as people need oxygen, plants need sunlight, and fish need water to survive, different microorganisms need specific chemical and physical environments for their growth and survival.

Lesson 10. Microbial Genetics

All characteristics of microorganisms, and every other living thing, are determined by their genes. More specifically, information stored in macromolecules called nucleic acids that are passed on from one generation to the next through the organism's DNA.

Lesson 11. DNA and Gene Expression

Deoxyribonucleic acid (DNA) has often been called the blueprint of life, because the characteristics of all life forms ultimately depend upon the information specified by DNA.

Lesson 12. The Bacteria

Bacteria come in a great many sizes and several shapes.

Lesson 13. The Viruses

Viruses have the same general structure, genetic material in the form of either DNA or RNA surrounded by a protein coat and, in some cases, an outer membrane.

Lesson 14. The Fungi

Over the last 10 years, the incidence of serious fungal infections has been increasing.

Lesson 15. The Unicellular Algae

The term algae describes a large and diverse group of microorganisms that contains over 22,000 species.

Lesson 16. The Protozoa

The term protozoan means "first animal," which generally describes its animal-like nutrition.

Lesson 17. The Host-Parasite Relationship

A rather delicate balance exists between our defenses and the pathogenic mechanisms of microorganisms.

Lesson 18. The Development of Infectious Disease

Pathogens can gain access to the human body and other hosts through several avenues, which are called portals of entry.

Lesson 19. Nonspecific Body Defense

When our bodies are challenged by microbes, we defend ourselves by utilizing our various mechanisms of immunity.

Lesson 20. The Skin

The science of skin medicine is referred to as dermatology.

Lesson 21. The Eyes

The science of eye medicine is referred to as ophthalmology.

Lesson 22: The Cardiovascular and Lymphatic Systems

The cardiovascular and lymphatic systems are responsible for the body's circulation, and are studied by cardiologists and immunologists.

Lesson 23. The Respiratory System

Diseases and disorders that affect the respiratory system can cause problems in the lungs, the nerves, and muscles that allow breathing in the lungs, and the respiratory tract that leads air down into the lungs while breathing.

Lesson 24. The Nervous System

Diseases and disorders that affect the nervous system can affect either the brain, spinal cord, or the network of nerves to which the brain and spine are connected.

Lesson 25. The Digestive System

Diseases and disorders of the digestive system can include everything from the mouth to the stomach, and the stomach to the digestive tract, and associated organs.

Lesson 26. The Reproductive System

The reproductive system is both a victim of diseases and disorders as well as a vehicle for disease transmission for diseases both related and unrelated to the reproductive system.

Lesson 27. The Immune System

The immune system is composed of the white blood cells and their accompanying components that combat pathogens in the human body.

Lesson 28. Soil Microbiology

Soil genesis is a long-term event that produces the stable environment in which microbiological cycles and processes occur.

Lesson 29. Aquatic Microbiology

There are between four and five thousand species of phytoplankton on earth, organisms defined as any microscopic, photosynthetic (or partially photosynthetic) organism that lives in or partially in water.

Lesson 30. Microbiology in the Environment and in Us

Microbiology serves several major functions in our food.

More Class Lessons...
| | |
| --- | --- |
| Course Title: | Microbiology 101 |
| Languages: | English - United States, Canada, United Kingdom, Australia, New Zealand, and other English speaking countries |
| Category: | |
| Course Number: | 8900081 |
| Course Type: | General Education |
| Course URL: | http://microbiology.onlineclasses.com |
| Instructor: | April Graves |
| Syllabus: | View Syllabus |
| Grading Policy: | Earn a final grade of 70% or higher to receive an online/downloadable CEU Certification documenting CEUs earned |
| Assessment Method: | Lesson assignments and review exams |
| Duration: | Continuous: Enroll anytime! |
| Requirements: | View Technical Requirements |
| Course Fee: | Basic Course: $85.00 (no CEU Certification) |
| | with CEU Certification: $110.00 |
Average Lesson Rating: (684 votes)





"Extraordinarily Helpful"

3.0 CEUs
30 Contact Hours

Document Your Lifelong Learning Achievements
Earn an Official Certificate Documenting Course Hours and CEUs
Verify Your Certificate with a Unique Serial Number Online
View and Share Your Certificate Online or Download/Print as PDF
Display Your Certificate on Your Resume and Promote Your Achievements Using Social Media
| | |
| --- | --- |
| CEU Value: | 3.0 IACET CEUs (Continuing Education Units) |
| Standard: | Course Adheres to the ANSI/IACET 1-2007 Standard |
| CE Accreditation: | Universal Class, Inc. has been accredited as an Authorized Provider by the International Association for Continuing Education and Training (IACET), 1760 Old Meadow Road, Suite 500, McLean, VA 22102. |
| Grading Policy: | Earn a final grade of 70% or higher to receive an online/downloadable CEU Certification documenting CEUs earned |
| Assessment Method: | Lesson assignments and review exams |
Learning Outcomes
By successfully completing this course, students will be able to:
Demonstrate mastery of lesson content at levels of 70% or higher.
Assignment 1: Introduction to Microbiology Assignment
Assignment
25
Quiz 1: Introduction to Microbiology Exam
Exam
10
Assignment 2: Microbiology Terms Assignment
Assignment
25
Quiz 2: Microbiology Terms Exam
Exam
10
Assignment 3: History of Microbiology Assignment
Assignment
25
Quiz 3: History of Microbiology Exam
Exam
10
Assignment 4: Composition Assignment
Assignment
25
Quiz 4: Composition Exam
Exam
10
Assignment 5: The Chemical Basis of Microbiology Assignment
Assignment
25
Quiz 5: The Chemical Basis of Microbiology Exam
Exam
10
Assignment 6: Microscopy Assignment
Assignment
25
Quiz 6: Microscopy Exam
Exam
10
Assignment 7: Prokaryotes and Eukaryotes Assignment
Assignment
25
Quiz 7: Prokaryotes and Eukaryotes
Exam
10
Assignment 8: Microbial Metabolism Assignment
Assignment
25
Quiz 8: Microbial Metabolism Exam
Exam
10
Assignment 9: Microbial Cultivation and Growth Assignment
Assignment
25
Quiz 9: Microbial Cultivation and Growth Exam
Exam
10
Assignment 10: Microbial Genetics Assignment
Assignment
25
Quiz 10: Microbial Genetics Exam
Exam
10
Assignment 11: DNA and Gene Expression Assignment
Assignment
25
Quiz 11: DNA and Gene Expression Exam
Exam
10
Assignment 12: The Bacteria Assignment
Assignment
25
Quiz 12: The Bacteria Exam
Exam
10
Assignment 13: The Viruses Assignment
Assignment
25
Quiz 13: The Viruses
Exam
10
Assignment 14: The Fungi Assignment
Assignment
25
Quiz 14: The Fungi Exam
Exam
10
Assignment 15: The Algae Assignment
Assignment
25
Quiz 15: The Unicellular Algae Exam
Exam
10
Assignment 16: The Protozea Assignment
Assignment
25
Quiz 16: The Protozea Exam
Exam
10
Assignment 17: The Host-Parasite Relationship Assignment
Assignment
25
Quiz 17: The Host-Parasite Relationship Exam
Exam
10
Assignment 18: The Development of Infectious Disease Assignment
Assignment
25
Quiz 18: The Development of Infectious Disease Exam
Exam
10
Assignment 19: Nonspecific Body Defense Assignment
Assignment
25
Quiz 19: Nonspecific Body Defense Exam
Exam
10
Assignment 20: The Skin Assignment
Assignment
25
Quiz 20: The Skin Exam
Exam
9
Assignment 21: The Eyes Assignment
Assignment
25
Quiz 21: The Eyes Exam
Exam
10
Assignment 22: The Cardiovascular and Lymphatic Systems Assignment
Assignment
25
Quiz 22: The Cardiovascular and Lymphatic Systems Exam
Exam
10
Assignment 23: The Respiratory System
Assignment
25
Quiz 23: The Respiratory System Exam
Exam
10
Assignment 24: The Nervous System
Assignment
25
Quiz 24: The Nervous System
Exam
10
Assignment 25: The Digestive System
Assignment
25
Quiz 25: The Digestive System Exam
Exam
10
Assignment 26: The Reproductive System
Assignment
25
Quiz 26: The Reproductive System Exam
Exam
10
Assignment 27: The Immune System
Assignment
25
Quiz 27: The Immune System Exam
Exam
10
Assignment 28: Soil Microbiology Assignment
Assignment
25
Quiz 28: Soil Microbiology Exam
Exam
10
Assignment 29: Aquatic Microbiology Assignment
Assignment
25
Quiz 29: Aquatic Microbiology Exam
Exam
10
Assignment 30: Microbiology in the Environment and Us
Assignment
25
Quiz 30: Microbiology in the Environment and Us Exam
Exam
10
The Final Exam
Exam
85
Total Points:
1134
Related Courses