If you're a reader and thought you might like to try your hand at short story writing but just don't know how to get started, this course will help!
We'll take you through the entire process…preparing your mind, getting ideas on paper, and help you through the editing and proofing process. You'll learn new writing skills and techniques, and find new ways to express yourself.
As you advance through this course, you're going to learn the correct way to write a short story. More than that, you're going to learn the aspects of every good short story as well as learn how to create your own wonderful works!
Amateur short story writers try to write their stories like miniature novels.
Their stories read as either an excerpt or a condensed novel. Unfortunately, undisciplined writers do not write short stories that are complete. They overlook the fundamentals--such as--what sets the short story apart from a novel, and why one can never be substituted for the other.

This course will show you how to write effectively and creatively. So join us today! Let's write some short stories that people will want to read!
Completely Online
Self-Paced
6 Months to Complete
24/7 Availability
Start Anytime
PC & Mac Compatible
Android & iOS Friendly
Accredited CEUs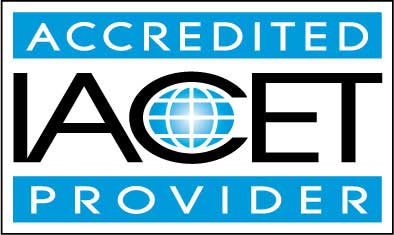 By successfully completing this course, students will be able to:
Compare and contrast the differences between a short story and a novel.
Demonstrate writing techniques that start a short story.
Describe ways to write a catchy first paragraph.
Summarize ways to develop characters.
Describe how to choose a point of view and tense.
Demonstrate how to properly write dialogue.
Define setting, context, and plot.
Identify conflict and tension.
Build a climax.
Demonstrate writing out the resolution.
Demonstrate mastery of lesson content at levels of 70% or higher.
Assessment Guide
| Assessment | Points |
| --- | --- |
| An Introduction | 1 points |
| Lesson 1 Assignment: The Short Story | 20 points |
| Lesson 1: The Differences between a Short Story and a Novel | 8 points |
| Lesson 2 Assignment: Characters | 20 points |
| Lesson 2: Starting a Short Story | 8 points |
| Lesson 3 Assignment: Show, Don't Tell | 20 points |
| Lesson 3: Writing a Catchy First Paragraph | 8 points |
| Lesson 4: Developing Characters | 7 points |
| Lesson 5 Assignment: Simple Tense | 20 points |
| Lesson 5: Choosing a Point of View and Tense | 10 points |
| Lesson 6 Assignment: Writing Dialogue | 30 points |
| Lesson 6: Dialogue | 10 points |
| Lesson 7 Assignment: What's the plot? | 20 points |
| Lesson 7: Setting, Context, and Plot | 8 points |
| Lesson 8 Assignment: Conflicts | 20 points |
| Lesson 8: Conflict and Tension | 10 points |
| Lesson 9 Assignments: The Climax | 20 points |
| Lesson 9: Building to a Climax | 8 points |
| Lesson 10 Assignment: The Resolution | 20 points |
| Lesson 10: The Resolution | 8 points |
| Lesson 11 Assignment: Short Story Writing | 40 points |
| Lesson 11: Tips for Writing Your Short Stories | 10 points |