This poetry course is created for the lover of poetry who wants to learn how to appreciate the art even more. It is also for student poets who want to improve their craft. This course is thorough in teaching all students everything they need to know about reading, interpreting, and writing poetry. This course is a must-take for any budding poet out there who wants to hone their skills and learn to write high quality, great poetry that others will appreciate.
Through various assignments and essays, each student will learn to do the following:
Determine and understand the meanings of poems.
Recognize and utilize the devices used in writing poetry.
Understand the theory and history of poetry to strengthen their skills and appreciation.
Write different types of poetry.
Become a skilled, knowledgeable poet or lover of the art.
Identify different types of poetry.
Create a chapbook suitable for publication.
And much more.
Poetry is a verbal art form that requires both understanding and appreciation to master. Simply reading a few poems and having their meanings explained to you is not nearly enough to fully appreciate poetry – or to become a great poet. That is why this course will provide each student with a great deal of lessons, explanations, essays and assignments to deepen understanding and apply what has been learned.
Completely Online
Self-Paced
6 Months to Complete
24/7 Availability
Start Anytime
PC & Mac Compatible
Android & iOS Friendly
Accredited CEUs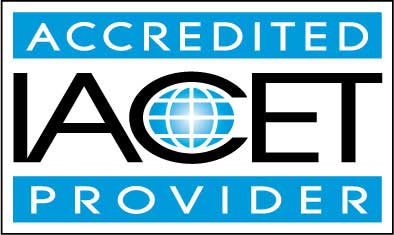 By successfully completing this course, students will be able to:
Identify and demonstrate irony and tone.
Identify and demonstrate denotation and connotation.
Describe literal and figurative meanings.
Define poetic devices A-Z.
Describe rhyme and meter.
Describe symbolism and archetypes.
Describe cultural concepts.
Summarize parody and translation.
Describe and demonstrate free verse and blank verse.
Describe sounds and meaning.
Define types of poetry and verse.
Demonstrate mastery of lesson content at levels of 70% or higher.
Assessment Guide
| Assessment | Points |
| --- | --- |
| An Introduction | 1 points |
| Lesson 1 Assignment | 15 points |
| Lesson 1 Essay | 30 points |
| Lesson 1: Introduction | 8 points |
| Lesson 2 Essay | 25 points |
| Lesson 2: Irony and Tone | 8 points |
| Lesson 3 Assignment A | 15 points |
| Lesson 3 Assignment B | 15 points |
| Lesson 3 Essay | 25 points |
| Lesson 3: Denotation and Connotation | 8 points |
| Lesson 4 Assignment A | 15 points |
| Lesson 4 Assignment B | 15 points |
| Lesson 4 Essay | 15 points |
| Lesson 4: Literal and Figurative Meanings | 6 points |
| Lesson 5 Essay | 25 points |
| Lesson 5: Poetic Devices A-I | 8 points |
| Lesson 6 Assignment A | 15 points |
| Lesson 6 Assignment B | 15 points |
| Lesson 6 Assignment C | 15 points |
| Lesson 6 Essay | 25 points |
| Lesson 6: Poetic Devices J-Z | 7 points |
| Lesson 7 Assignment A | 15 points |
| Lesson 7 Assignment B | 15 points |
| Lesson 7 Essay | 25 points |
| Lesson 7: Rhyme and Meter | 7 points |
| Lesson 8 Essay | 25 points |
| Lesson 8: Symbolism and Archetypes | 8 points |
| Lesson 9 Essay | 25 points |
| Lesson 9: Cultural Concepts | 8 points |
| Lesson 10 Essay | 25 points |
| Lesson 10: Parody and Translation | 8 points |
| Lesson 11 Essay | 25 points |
| Lesson 11: Free Verse and Blank Verse | 8 points |
| Lesson 12 Assignment | 15 points |
| Lesson 12 Essay | 25 points |
| Lesson 12: Sounds and Meaning | 8 points |
| Lesson 13 Essay | 25 points |
| Lesson 13: Types of Poetry and Verse | 8 points |
| The Final Exam | 46 points |