Online Class: Legal Secretary 101
---

$
55.00
no certificate
- OR -
$
80.00
with CEU Certificate*
20

36

21

2.1
Course Description
---
The field of law for a secretary is one of the best positions to have in the world of office work. A good legal secretary will, quite frankly, never be out of work. It is a high paying job with many rewards and benefits. Salary ranges for legal secretaries can enter the three digit range in some parts of the world, particularly New York City. This course is designed both for those who are already in the field and want to hone their skills in order to demand a higher income and for those who wish to enter the field but are not sure where to start or what aspects of secretarial work are important to be hired by a good firm. While a legal secretary's job can often be quite demanding, it is rarely boring or uninteresting. You will always be busy and things often must move rather quickly at the spur of the moment. You can expect to work occasional weekends and evenings, but don't let that daunt you, as law offices are often generous with holiday time off (when courts are closed) and short work days when things are quiet. There are numerous areas of law that those in the profession may focus on whether it be litigation, divorce, real estate or criminal law. This course will cover each prevalent area so that you might get a better idea of which is best for you to pursue. It will also tell you about what skills are vital for winning that prized position you are after, or making yourself more valuable to the attorney or firm you are currently working for.

For those who lack experience, the trick is often getting your "foot in the door," this course will show you how. For those who have experience, it is often difficult to become "unstuck" and earn what you feel you deserve, this course will sharpen your skills so that you may either request a raise or be prepared to move on to another firm or sole practitioner who pays more.

There are numerous areas of law and a law office secretary might need to know about litigation law, divorce law, real estate or criminal law. This self-paced course will cover each prevalent area so that you might get a better idea of which is best for you to pursue. It will also tell you about what skills are vital for winning that prized position you're after, or making yourself more valuable to the attorney or firm you are currently working for.

There are twenty comprehensive lessons written in an easy to follow, informative manner. The end of each lesson will provide you with multiple summary review questions so that you may effectively test your new found knowledge. Your instructor is always available to answer questions through our Class Email system.
Completely Online
Self-Paced
Instructor Feedback
6 Months to Complete
24/7 Availability
Start Anytime
PC & Mac Compatible
Android & iOS Friendly
Accredited CEUs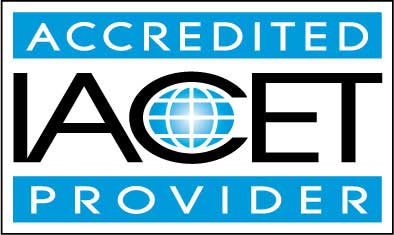 Request More Information

Have a question? Check out our
FAQ
or contact us for more information.
Course Lessons
Lesson 1: The Law Office Team


In order for a law office to operate efficiently, a team of qualified professionals must be present and working together toward a common goal.
19

Total Points
Lesson 1 Video
Review 2 Articles: Finding Your Role in a Law Firm; Pronunciation website
Complete: Assignment 1: Roles of the Law Office Team
Complete: Lesson 1 Exam
Lesson 2: The Legal Secretary's Duties and Great Tools for Accomplishing Them


A legal secretary's duties may include preparing documentation, filing, scheduling appointments, and dealing with clients on a daily basis; however, there is much more to the job than that.
40

Total Points
Lesson 2 Video
Review 2 Articles: Duties and Skills of the Legal Secretary; Communication -- Telephone Skills
Review Video: Legal Secretary's Duties
Complete: Assignment 2: Skills of the Legal Secretary
Complete: Lesson 2 Exam
Lesson 3: Essential Information: Large, Medium, Small, and Sole Practitioner Firms


Many law offices, no matter the size, will have some similarities. However, there is a great deal of difference in the manner of doing business from one size firm to another. These guidelines will point out how different sized offices work and how they d
35

Total Points
Lesson 3 Video
Review 2 Articles: Types of Legal Firms; Mid-sized Law Firms
Take Poll: Types of Legal Firms
Complete: Assignment 3: Legal Firms
Complete: Lesson 3 Exam
Lesson 4: The Computer


No matter what type or size firm you want to work for, you will have to have a specific set of computer skills before you will be hired anywhere. If you have already been working for a small firm and desire to move up or to a larger firm, these skills ap
30

Total Points
Lesson 4 Video
Review 2 Articles: Email Etiquette; Word Template
Take Poll: Software Skills
Complete: Assignment 4: Email Etiquette for Legal Secretaries
Complete: Lesson 4 Exam
Lesson 5: Client Files


Most firms will devote a large portion of their office space to client files; after a brief period of working in a law office, you will quickly learn why. Paperwork collects rather quickly in the field of law. Letters, briefs, interrogatories, mot
30

Total Points
Lesson 5 Video
Review 2 Articles: Top 10 Legal Secretary Skills and Qualifications; Handling Client Files
Complete: Assignment 5: Importance of Client Files
Complete: Lesson 5 Exam
Lesson 6: Legal Documentation


There are a multitude of legal forms, and it is beyond the scope of this course to include them all; however, we have included a sample of a basic format of a Motion to Dismiss, along with a sample of what the cover letter for such a document would lo
40

Total Points
Lesson 6 Video
Review 2 Articles: Legal Cover Letter; Legal Forms
Take Poll: Legal Cover Letter
Complete: Assignment 6: Cover Letter and Motion to the Appellate Division Form
Complete: Lesson 6 Exam
Lesson 7: Client Contact Guidelines


While the receptionist of larger or medium-sized firms may be the first person a client or visitor meets, the secretary is nearly always the liaison between attorney and client. In many cases, you will find yourself in direct contact with the client quite
10

Total Points
Lesson 7 Video
Review Article: Phone Etiquette at Work
Review Video: Difficult Clients
Complete: Lesson 7 Exam
Lesson 8: Basic Organization Guidelines


With the excessive amounts of paperwork involved in the practice of law, it is vital to keep things in order as you work.
39

Total Points
Lesson 8 Video
Review Article: Get Organized
Review Video: Office Organization
Complete: Assignment 8: Responsibilities of Legal Secretary
Complete: Lesson 8 Exam
Lesson 9: Legal and Business Correspondence


The most common method of getting data from your attorney to secretary, in most offices, is via the use of a transcription device.
29

Total Points
Lesson 9 Video
Review 2 Articles: Attorney Resume; Legal Cover Letter Writing
Complete: Assignment 9: Correspondence to Judges and Clerks
Complete: Lesson 9 Exam
Lesson 10: Indispensable Legal Secretary Aids


There are several other tools that you will find to be indispensable in getting the job done quickly and accurately. This lesson describes these tools in greater detail and gives you some tips on using them properly.
10

Total Points
Lesson 10 Video
Review 2 Articles: Law Books; Law Dictionaries
Complete: Lesson 10 Exam
Lesson 11: Important Legal Documents


While you will see a multitude of legal documents in your career as a legal secretary, there are a few that are used often in the majority of settings and offices. This lesson will introduce you to those that are frequently used, sometimes on a dail
35

Total Points
Lesson 11 Video
Review Article: Patents
Complete: Assignment 11: Briefs
Complete: Lesson 11 Exam
Lesson 12: Legal Document Preparation


In addition to typing documentation, preparing it for sending is a large part of a legal secretary's position.
10

Total Points
Lesson 12 Video
Review 2 Articles: Going Paperless; Legal Ethics
Complete: Lesson 12 Exam
Lesson 13: Becoming a Notary Public


Many legal documents must be notarized, and there are usually one or more persons who work in a law office who are certified to notarize documents.
33

Total Points
Lesson 13 Video
Review Article: Becoming a Notary Public
Complete: Assignment 13: Notary Public
Complete: Lesson 13 Exam
Lesson 14: Wills and Power of Attorney


This lesson will cover some of the basics of wills and powers of attorney.
29

Total Points
Lesson 14 Video
Review 3 Articles: Basics of Wills; Basics of Power of Attorney; All About Power of Attorney
Complete: Assignment 14: Basics of Power of Attorney
Complete: Lesson 14 Exam
Lesson 15: Sole Proprietorship, Partnership, and Incorporation Formation


While partnerships and sole proprietorships may be created without the assistance of an attorney, incorporation formation is rarely done without legal assistance.
29

Total Points
Lesson 15 Video
Review 2 Articles: Limited Liability Partnership; Incorporation
Complete: Assignment 15: Incorporation
Complete: Lesson 15 Exam
Lesson 16: Real Estate Law


Because real estate law is such a major part of legal work, this lesson covers basic information on the subject and offers frequently encountered terminology found within the specialization.
30

Total Points
Lesson 16 Video
Review Article: Real Estate Law
Complete: Assignment 16: Real Estate Law
Complete: Lesson 16 Exam
Lesson 17: Law Office Equipment and Supplies


Most of the equipment and supplies discussed in this lesson are common for all offices; however, there are some that are specific to law offices.
10

Total Points
Lesson 17 Video
Review 2 Articles: Law Office Supplies; Virtual Law Office
Complete: Lesson 17 Exam
Lesson 18: Office Politics


This lesson will give you some insight into potential political issues that may arise within a law office and how best to handle them.
10

Total Points
Lesson 18 Video
Review Article: Office Politics
Complete: Lesson 18 Exam
Lesson 19: Electronic Research


Research is such a large part of legal work that this lesson is devoted to the use of electronic research exclusively.
29

Total Points
Lesson 19 Video
Review Article: Westlaw
Take Poll: Electronic Research
Complete: Assignment 19A: Electronic Research Aids
Complete: Lesson 19 Exam
Lesson 20: Basic Legal Terminology Glossary


This lesson provides some basic definitions of common terms and words that you will encounter on the job.
117

Total Points
Lesson 20 Video
Review 2 Articles: Legal Terminology; Pronunciation website
Take Poll: Final Course Poll - Your Opinion
Take Survey: Course Comments
Take Survey: Program Evaluation Follow-up Survey (End of Course)
Complete: Assignment 20A: Legal Terminology
Complete: Final Assignment
Complete: Final Exam
Additional Course Information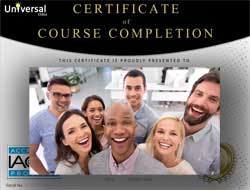 Document Your Lifelong Learning Achievements

Earn an Official Certificate Documenting Course Hours and CEUs
Verify Your Certificate with a Unique Serial Number Online
View and Share Your Certificate Online or Download/Print as PDF
Display Your Certificate on Your Resume and Promote Your Achievements Using Social Media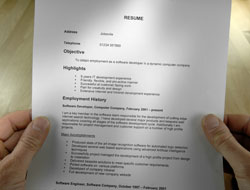 Course Title:
Legal Secretary 101
Languages:
English - United States, Canada and other English speaking countries
Course Type:
Professional Development
Grading Policy:
Earn a final grade of 70% or higher to receive an online/downloadable CEU Certification documenting CEUs earned.
Assessment Method:
Lesson assignments and review exams
Duration:
Continuous: Enroll anytime!
Choose Your Subscription Plan
Learning Outcomes
By successfully completing this course, students will be able to:
Describe the law office team.

Describe the legal secretary's duties and great tools for accomplishing them.

Know essential information.

Describe how to properly file, store, and retrieve Client Files.

Describe legal documentation process.

Describe client contact guidelines.

Describe basic organization guidelines.

Know procedures for dealing with legal and business correspondence.

Describe procedures for handling important legal documents.

Describe legal document preparation.

Describe wills and power of attorney procedures.

Describe real estate law procedures.

Describe law office equipment and supplies.

Describe dealing with office politics, and

Demonstrate mastery of lesson content at levels of 70% or higher.
Student Testimonials
"The entire course was very helpful in a very compelling way and I loved it all....I would encourage the instructor to continuing her hard work to reach out to those who will use their ability to make this course successful as it has been." -- Richard C.
"I enjoyed this course very much. The information was invaluable, the instructor was easy to talk to and seemed very informed in information. Even though I am still a Front Desk Receptionist and am not really using the information on a daily basis right now, it will be valuable to have taken this course as I continue to study in preparation to becoming a Legal Secretary. This course has really helped me become familiar with the law office setting and has helped me be able to understand the legal office and it's functions. " -- Jean C.
"I like the fact that it is totally thorough." -- Azile R.
"Congratulations for a job well planned and done. It has been a pleasure for me to be part of your class. Thanks for the encouragement and support." -- Elizabeth L. J. L.