Understanding Insurance Types
---

$
50.00
no certificate
- OR -
$
75.00
with CEU Certificate*
10

14

588

Students

have taken this course

2

0.2
In this day and age, it is more important than ever for both individuals and businesses to be covered for the unexpected. Do you know what types of coverage you should have? There are many types to choose from the most popular to the most bizarre.
This course reviews what the most common and important types of insurance are available to you, as well as how insurance works. You will learn about the different types of insurance and the many benefits it can have to your financial health.
Here are just a few topics that are covered in this thorough course: 1) life insurance, 2) health insurance, 3) auto insurance, and much more. You will learn about important topics such as who is covered and how insurance coverage works from beginning to payout.
With the at times shaky financial state of the world, it is more important than ever to protect yourself, your family, and even your business from the unknown. This course will teach you about different types of insurance coverage in great detail.
When the unexpected happens, do you have a plan for how you would handle the situation? Unfortunately, many people do not have any idea what they would do should a disaster strike, and this can be financially devastating. Accidents can, and will, happen; no one is safe from them. One of the most important financial decisions one can make for their family is to purchase insurance coverage; however, there are various types of insurance to choose from. So, people need to look at their individual circumstances to decide which insurance is needed, and why. People work hard to keep food on the table and a roof over their heads, so it makes sense to insure some of the most important things in life.
The bottom line is that insurance exists to protect people from risks. No matter one's income level, or where they live, no one is immune from risk. At any time, people all over the world are victims of fires, theft, illness, accidents, severe weather, and much more. These things can happen anytime, anywhere. The idea of insurance goes back hundreds of years and is something that has been used, one way or another, since the beginning of time.

Several types of insurance to choose from
Many people are still unaware of how many different types of insurance coverage are available to consumers. Below are some types of insurance that will be covered in this course.
Accident or sickness insurance
There are also many different types of specialty insurance available, such as kidnapping insurance, legal insurance, pet insurance, travel insurance, and much more. Keep in mind that even though there are many kinds of insurance to choose from, you don't need them all. There are many types of insurance that are wrong for certain people. Make sure you use your money wisely, and that the insurance purchased will actually help your financial situation, instead of paying out high monthly premiums.
Pros and cons of purchasing insurance
When it comes to purchasing insurance, there are pros and cons; however, do keep in mind that the pros greatly outweigh the cons. It is important to purchase insurance that will protect you, your family members, and/or possessions, because there are some types of insurance that will unnecessarily drain your savings. Insurance is one of the most important things you can invest in, because it will protect you from risk, and everyone is prone to some type of risk at some time in their lives. Always remember: No one is immune.
Pros:

Protects people, home, other possessions
Cons:
Unnecessary coverage. There are many types of insurance that are not needed, or you can have too much -- or not enough -- coverage.
Having to keep up with premium payments.
How exactly does insurance work?
Once you have decided what you need to insure, it is important to meet with an insurance agent to discuss the different options and coverages available. Coverage will depend on what state you live in, whether you rent or own your home, whether you own a car, and much more. Basically, insurance helps people recover from certain types of financial consequences by pooling the resources of a large group, to pay for the losses of a small group.
Everyone who purchases insurance coverage will have to pay premium payments to keep the coverage. The amount of one's premium payment is dependent on many things, such as age, gender, where they live, health, occupation, and much more, depending on the type of insurance they are seeking. These premium payments will cover any anticipated losses. The insurance company uses this money to pay any claims that may arise from any of their customers. So, the losses and expenses are shared by everyone.
Insurance companies use statistical analyses to project what actual losses will be in any given group. For example, when it comes to auto insurance, a customer's rates will all depend on their driving record. The better the driving record, the better the rates, and this is one of the many things that the insurance company is going to look at. The insurance industry is well versed in all the many areas, including how much money to set back in order to pay the claims, while still being profitable.
Once you have decided which insurance coverage you need, a policy will be drawn up. This policy is a legal binding contract. It is important to take the time to read all of the fine print and to make sure that you understand exactly what you are purchasing. Should you have any questions, be sure to ask your insurance agent before signing all of the paperwork. Since this is a legal contract, once it has been fully executed, it cannot be changed.
Common basic insurance terminology
Below is a list of common terms used in the insurance industry:
Insurer – This is the insurance company.
Insured – This is the customer who pays the premium and will be compensated for any loss that is covered under their insurance contract.
Bound – This is the term that is used once all parties have agreed to the terms in the insurance contract and it is in place.
Rider – This is an amendment, or attachment, that alters the insurance policy's terms.
Adjuster – This is a person who investigates any claims made and recommends settlement options. Many times, both the insurance company and the customer(s) involved will use their own adjuster, and then they will all work together to agree on a fair settlement.
Agent – This is a person who sells insurance through a large insurance company.
Deductible – This is a portion of the loss that the insured needs to pay. For example, some common deductibles are $500, $1,000, and more. In theory, the higher deductible an insured has the lower premium they will pay.
Effective Date – This is the date the policy goes into effect.
Lapse – Termination of a policy due to missed premium payments.
Policy Period – This is the time period which the insurance is in effect. Normally, this is for six (6) months at a time.
Conclusion
Purchasing insurance is one of the most important things an individual or company can do to secure their finances. Without being able to insure things like property, health, and even lives, unforeseen accidents can devastate everything one has built. The pros of purchasing an insurance policy greatly outweighs the cons. Insurance will give everyone peace of mind. This course will discuss several different types of insurance.
Completely Online
Self-Paced
Printable Lessons
Full HD Video
6 Months to Complete
24/7 Availability
Start Anytime
PC & Mac Compatible
Android & iOS Friendly
Accredited CEUs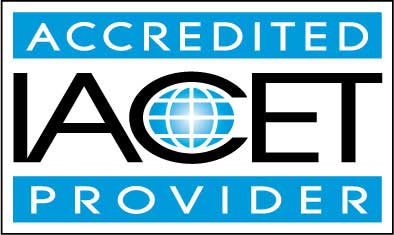 Lesson 1: Introduction
One of the most important financial decisions one can make for their family is to purchase insurance coverage; however, there are various types of insurance to choose from.
12

Total Points
Lesson 1 Video
Take Survey: Reasons for Taking this Course
Complete: Lesson 1 Assignment
Complete: Exam 1
Lesson 2: Health Insurance
When it comes to insurance, health insurance is one of the most important types to have, if not the absolute must-have.
9

Total Points
Lesson 2 Video
Review Article: A Guide to Understanding Health Insurance
Complete: Lesson 2 Assignment
Complete: Exam 2
Lesson 3: Auto Insurance
Auto insurance is important to have due to the devastating financial loss should an accident occur, and you arent covered.
11

Total Points
Lesson 3 Video
Review 2 Articles: Understand car insurance coverage; Types of Auto Insurance
Complete: Lesson 3 Assignment
Complete: Exam 3
Lesson 4: Life Insurance
If there is anyone who depends on you for income, then you will more than likely need to look at purchasing a life insurance policy.
10

Total Points
Lesson 4 Video
Review 2 Articles: Understanding and Choosing Life Insurance; Types of life insurance policies
Complete: Exam 4
Lesson 5: Gap Insurance
One of the biggest misconceptions with gap insurance is that consumers think it is a catch-all policy that makes their car payments whenever they are needed; however, this is definitely not the case.
10

Total Points
Lesson 5 Video
Review 2 Articles: Gap Insurance: What it is and how it works.; The 4 Best Gap Auto Insurance Providers
Complete: Exam 5
Lesson 6: Accident or Illness Insurance
Medical bills from an unexpected accident or illness is one of the largest reasons why people have to file for bankruptcy.
10

Total Points
Lesson 6 Video
Complete: Exam 6
Lesson 7: Property Insurance
Damage to property can end up costing a lot of money and can devastate family or business finances.
10

Total Points
Lesson 7 Video
Review 2 Articles: Homeowners Insurance Basics; What Are Different Types of Homeowner's Insurance?
Complete: Exam 7
Lesson 8: Liability Insurance
Liability insurance can be added to a current policy to supplement coverage that is already in place.
10

Total Points
Lesson 8 Video
Review 2 Articles: Understanding General Liability Insurance; 13 Types of Insurance a Small Business Owner Should Have
Complete: Exam 8
Lesson 9: Other Types of Insurance
There have been many types of different of insurance explained in the first eight lessons, so this lesson will focus on the many other types of insurance that are available.
10

Total Points
Lesson 9 Video
Review Article: Top 10 Most Unusual Insurance Policies
Complete: Exam 9
Lesson 10: Conclusion
By now you should understand the many types of insurance coverage available to both individuals and businesses.
58

Total Points
Lesson 10 Video
Review Article: Why do we need insurance?
Take Poll: End of Course Poll
Take Survey: Course Comments
Take Survey: Program Evaluation Follow-up Survey (End of Course)
Complete: Exam 10
Complete: The Final Exam
By successfully completing this course, students will be able to:
Define health insurance.

Describe auto insurance.

Describe life insurance.

Summarize gap insurance.

Define accident or illness insurance.

Describe property insurance.

Summarize liability insurance.

Identify other types of insurance, and

Demonstrate mastery of lesson content at levels of 70% or higher.
Additional Course Information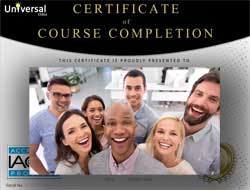 Document Your Lifelong Learning Achievements

Earn an Official Certificate Documenting Course Hours and CEUs
Verify Your Certificate with a Unique Serial Number Online
View and Share Your Certificate Online or Download/Print as PDF
Display Your Certificate on Your Resume and Promote Your Achievements Using Social Media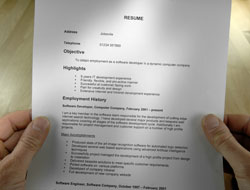 Course Title:
Understanding Insurance Types
Lessons Rating:
4.7 / 5 Stars (383 votes)
Languages:
English - United States, Canada and other English speaking countries
Category:
Course Type:
General Education (Self-Paced, Online Class)
Grading Policy:
Earn a final grade of 70% or higher to receive an online/downloadable CEU Certification documenting CEUs earned.
Assessment Method:
Lesson assignments and review exams
Duration:
Continuous: Enroll anytime!
Choose Your Subscription Plan