Online Class: Photoshop Elements 101
In this course, you will learn your way around Elements to make navigating it a breeze. You'll also learn all the features and how to utilize the options so that editing, organizing, and sharing your photos is quick and fun.
---

$
70.00
no certificate
- OR -
$
95.00
with CEU Certificate*
Start Right Now!
$95.00
(with CEU Certificate)
---
Taking multiple courses? Save with our
platinum program
.
20

43

717

Students

have taken this course

20

2.0
Unleashing Creativity with Photoshop Elements: Your Gateway to Visual Storytelling
In the vast realm of photography and digital imagery, Adobe's Photoshop Elements stands out as a beacon for both beginners and seasoned photographers. Think of it as the sibling of the powerhouse that is Photoshop, but with a charm of its own – tailor-made for the everyday storyteller like you. With the perfect blend of professional-grade tools, ease of use, and affordability, Photoshop Elements is more than just software; it's a canvas waiting for your imagination.
As photography transcends from being just a hobby to a passionate form of expression, the need for tools that seamlessly blend functionality with user-friendliness becomes paramount. Whether you're a parent looking to chronicle your child's milestones, a traveler wishing to immortalize breathtaking vistas, or simply someone wanting to craft visual tales from everyday moments, Elements is your trusted companion.
Our meticulously curated course aims to be your guiding star in this creative journey. We promise not just an introduction to the software, but an immersive experience:
1. Beyond Basics: Navigate through the nuanced Organizer and Photo Editor interfaces with finesse, ensuring you always have the right tool at your fingertips.
2. Organize with Flair: Master the art of cataloging, making every image retrieval a breeze. Delve into creating dynamic albums that breathe life into your collections.
3. Edit Like a Pro: Grasp the power of the trifecta of editing modes. From quick fixes to guided edits, you'll learn to transform ordinary shots into extraordinary compositions.
4. Dive Deep: Explore the vast seas of Expert editing, as you dabble with intricate layers, ethereal filters, and precise manipulations.
5. Artistic Flourishes: Learn to accentuate your images with fills, strokes, and texts, turning them into polished masterpieces.
6. Perfecting the Palette: Elevate your imagery as you play with light, color, and clarity, ensuring every shot is worth a thousand words.
7. Crafting Memories: Venture into creating bespoke projects like albums and calendars, making every memory tangible.
8. Sharing with the World: Master the techniques to save, print, and share, ensuring your stories resonate far and wide.
This course is not just a tutorial but an odyssey into the world of digital storytelling. Regardless of your familiarity with Elements, by journey's end, you'll be equipped with the prowess to weave visual tales that captivate and inspire. Dive in and let Photoshop Elements be the quill to your visual narratives.
Completely Online
Self-Paced
Printable Lessons
Full HD Video
6 Months to Complete
24/7 Availability
Start Anytime
PC & Mac Compatible
Android & iOS Friendly
Accredited CEUs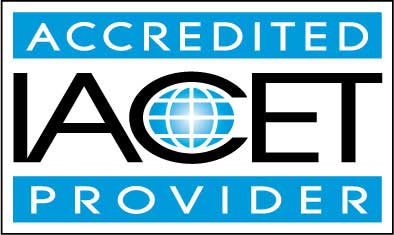 Lesson 1: Introduction to Photoshop Elements
Photoshop Elements is perfect for the photography or graphics enthusiast who wants to edit images or graphics, but doesn't need the overwhelming options and interface of Photoshop, or the price tag. Additional lesson topics: Photoshop Blog; The Photoshop Elements Book for Digital Photographers Voices That Matter ; What's new in Photoshop Elements; Adobe Photoshop Elements and 14 Introduction Quick Reference Guide Cheat Sheet of Instructions, Tips and Shortcuts
55

Total Points
Lesson 1 Video
Lesson discussions: Reasons for Taking this Course
Complete: Assignment 1
Assessment: Quiz 1
Lesson 2: Importing Images into Organizer
The Organizer is the Elements workspace where you will import and organize photos and images from your camera, computer, phone, and other devices. Additional lesson topics: Finding Imported Images in the Organizer; Photoshop Elements workspace basics; How to Import Photos into Adobe Photoshop Elements
55

Total Points
Lesson 2 Video
Complete: Assignment 2
Assessment: Quiz 2
Lesson 3: Tagging Images in Organizer
In this lesson, we're going to start talking about organizing images in the Organizer using tags. Additional lesson topics: Photoshop Elements Smart Tags; Marking faces in photos and organizing People view; Tag your media in Elements Organizer
52

Total Points
Lesson 3 Video
Complete: Assignment 3
Assessment: Quiz 3
Lesson 4: Organizing and Searching for Images
In this lesson, we're going to continue to talk about ways to organize images. We'll also learn how to search for and locate your images in Organizer. Additional lesson topics: Working with Stacks in Photoshop Elements Organizer; Photoshop Elements
55

Total Points
Lesson 4 Video
Complete: Assignment 4
Assessment: Quiz 4
Lesson 5: Creating Catalogs, Albums, and Collections
When you import images into the Organizer, all your images are automatically added to a catalog. Additional lesson topics: About moving catalogs; ADOBE® Elements Organizer help; Convert Photoshop Elements catalogs for use with 64-bit versions; How to Create A New Catalog In Photoshop Elements
55

Total Points
Lesson 5 Video
Complete: Assignment 5
Assessment: Quiz 5
Lesson 6: Navigating the Photo Editor
Photoshop Elements has two workspaces: Organizer and Photo Editor. Now that we've explored Organizer, it's time to move on to Photo Editor. Additional lesson topics: How to move from Photos to Photoshop Elements Using a Mac; Workspace Basics; Opening files in Photoshop Elements; Take a Tour of the GUIDED SECTION in Photoshop Elements
55

Total Points
Lesson 6 Video
Complete: Assignment 6
Assessment: Quiz 6
Lesson 7: Getting Acquainted with the Editing Modes
Elements offers you three ways to edit and make changes to your images. You have the option of using Quick, Guided, or Expert. Additional lesson topics: Using Quick, Guided, and Expert Editing in Photoshop Elements 14; Guided mode; A Quick Look at Expert Mode It's Not Just for Experts! ; Enhanced Quick Mode
55

Total Points
Lesson 7 Video
Complete: Assignment 7
Assessment: Quiz 7
Lesson 8: Using the Guided Edit Mode
The Guided editing mode offers different types of adjustments and effects that you can apply to your images. Additional lesson topics: Using Guided Mode; Special Effects Guided Mode
55

Total Points
Lesson 8 Video
Complete: Assignment 8
Assessment: Quiz 8
Lesson 9: Understanding Resolution, File Formats, and Color
When you look at an image in Elements, you see the subject of the image, the noticeable colors, and the background. What you don't notice are the little aspects that come together to form the image, as well as to determine the quality of it. Additional lesson topics: Set up color management; Photoshop Elements editing: Image size and resolution explained; About image size and resolution
55

Total Points
Lesson 9 Video
Complete: Assignment 9
Assessment: Quiz 9
Lesson 10: Using the Painting Tools
Elements provides several tools to apply and add color. The Paint tools are just an example of these. Additional lesson topics: Using The Eraser Tool-Photoshop Elements Tutorial; Use the brush tool; PEN TOOL in Photoshop Elements!; Pencil Tool
60

Total Points
Lesson 10 Video
Complete: Assignment 10
Complete Assignment: Project 1
Assessment: Quiz 10
Lesson 11: Making Selections Using the Selection Tools
In this lesson, we are going to learn to use the various selection tools available in Elements. Additional lesson topics: Edit and refine selections; Making Selections; Lasso selection tools in PSE; The Marquee Tools
55

Total Points
Lesson 11 Video
Complete: Assignment 11
Assessment: Quiz 11
Lesson 12: Applying Fills and Strokes
When you apply a fill to a selection in Elements, you apply a color, pattern, or gradient to part or all of the selection. Additional lesson topics: Patterns; About Gradients; Use the Paint Bucket tool
55

Total Points
Lesson 12 Video
Complete: Assignment 12
Assessment: Quiz 12
Lesson 13: Layers
When working with layers, you can stack images that you've created or photos. You can set the transparency and size of one photo when you stack it on another to create customized images. Additional lesson topics: Photoshop Elements 10: Adjustment Layers; How to Use Layers In Photoshop Elements; Understanding layers; Editing Layers
55

Total Points
Lesson 13 Video
Complete: Assignment 13
Assessment: Quiz 13
Lesson 14: Adding Text to Images
In this lesson, we're going to spend time learning how to add text to your images, as well as the different options that you have when you add text. Additional lesson topics: Editing Text in Photoshop Elements; Add text in Images; How to Use The Text On Selection Tool In Photoshop Elements 11; About text
55

Total Points
Lesson 14 Video
Complete: Assignment 14
Assessment: Quiz 14
Lesson 15: Working with Shapes
In Photoshop Elements, you create shapes in layers. You can have more than one shape in a layer depending on the area you've selected to add shapes. Additional lesson topics: Draw Lines in Elements; Create shapes; How to Fit Text Inside Shape in Adobe Photoshop Elements Several Several Several Several Tutorial; Text Effects and Layer Styles in Photoshop elements; About layer styles
55

Total Points
Lesson 15 Video
Complete: Assignment 15
Assessment: Quiz 15
Lesson 16: Working with Images
In this lesson, we're going to return to working with images using the tools and features that Elements provides. Additional lesson topics: Automate image editing with Photoshop Elements updates; Save and export images; About camera raw image files; How to Use Photoshop Elements Blur Tool
55

Total Points
Lesson 16 Video
Complete: Assignment 16
Assessment: Quiz 16
Lesson 17: Additional Image Tools
In this lesson, we are going to cover more of those tools that are located in the Tools panel. Additional lesson topics: With The Spot Healing Brush Zits Disappear Like Magic; Adjust facial features; How to Use Photoshop Elements Clone Stamp Tool; How to Use the Recompose Tool in Photoshop Elements
55

Total Points
Lesson 17 Video
Complete: Assignment 17
Assessment: Quiz 17
Lesson 18: Applying Filters
Filters change the look of your image. They can correct images that have flaws, or they can add fun effects to your image that make your image appear painted, tiled, etc. Additional lesson topics: How to use Photoshop Elements Filters; About filters; Adjustment filters; Adjust color and tonality using the Smart Brush tools; Liquify filter overview
55

Total Points
Lesson 18 Video
Complete: Assignment 18
Assessment: Quiz 18
Lesson 19: Lighting, Color, Contrast and Clarity
This lesson is going to focus on adjusting the lighting, color, contrast, and clarity in your photos. Additional lesson topics: Apply the Brightness/Contrast adjustment; Super-Fast Red Eye Removal; Using Curves in Photoshop Elements
55

Total Points
Lesson 19 Video
Complete: Assignment 19
Assessment: Quiz 19
Lesson 20: Saving, Printing, Sharing, and Creating
Once you make changes to an image, you will want to save the file to preserve all your hard work. Additional lesson topics: Printing Photos
285

Total Points
Lesson 20 Video
Lesson discussions: End of Course Poll; Course Comments; Program Evaluation Follow-up Survey (End of Course)
Complete: Assignment 20
Complete Assignment: Project 2
Assessment: Quiz 20
Assessment: The Final Exam
By successfully completing this course, students will be able to:
Summarize what Photoshop Elements is and how you can use it to enhance your pictures.
Demonstrate using the Organizer Workspace, working with images, and creating albums and catalogs.
Demonstrate using different editing modes and using colors.
Demonstrate using painting tools, making selections, filling and stroking
Demonstrate using and managing layers, text, shapes.
Summarize other editing tools you can use.
Demonstrate manipulation of lighting, color, contrast and clarity.
Demonstrate printing, sharing, and creating your Photoshop Elements work.
Demonstrate mastery of lesson content at levels of 70% or higher.
Additional Course Information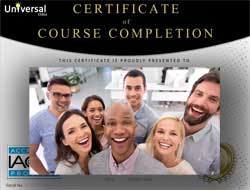 Document Your Lifelong Learning Achievements

Earn an Official Certificate Documenting Course Hours and CEUs
Verify Your Certificate with a Unique Serial Number Online
View and Share Your Certificate Online or Download/Print as PDF
Display Your Certificate on Your Resume and Promote Your Achievements Using Social Media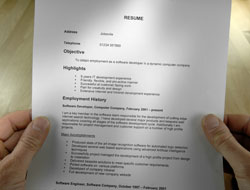 Course Title:
Photoshop Elements 101
Lessons Rating:
4.6 / 5 Stars (1,459 votes)
Languages:
English - United States, Canada and other English speaking countries
Category:
Availability:
This course is online and available in all 50 states including: California, Florida, Georgia, Illinois, New York, Pennsylvania, Ohio, and Texas.
Course Type:
Self-Paced, Online Class
Grading Policy:
Earn a final grade of 70% or higher to receive an online/downloadable CEU Certification documenting CEUs earned.
Assessment Method:
Lesson assignments and review exams
Course Fee:
$95.00 U.S. dollars
Choose Your Subscription Plan
"As a beginner, this course was a big help to me. I had purchased the software, but was needing step-by-step assistance. This course definitely provided that and much more. I definitely have a better understanding of what this software can do." -- Maria H.
"This course was very helpful as I haven't used photoshop elements previously." -- Caroline K.