A Help Desk is usually not a profit-generating department within a company. It is, for many organizations, a necessary expense, but it can add a significant amount of value to a company in a variety of ways. In order for your Help Desk to add this value, it must be established with the proper mission, it must offer the right set of services, and it must achieve its objectives.
In order to run an effective Help Desk, you must know, in advance, what services you are going to perform, you must know how to prioritize issues, and you must create realistic expectations. All successful companies start off with a business plan, and the same rule applies to Help Desks. If your Help Desk is focused and has a clear understanding of your business, it will add a significant amount of value to the company in the form of increased productivity and customer retention.
In this course, we will cover all the topics necessary to run your Help Desk, including drafting a plan, determining which services to offer, when to outsource, how to measure performance, how to effectively deal with senior management, which tools will aid you, and how to ensure that your customers are receiving value.
Completely Online
Self-Paced
Printable Lessons
Full HD Video
6 Months to Complete
24/7 Availability
Start Anytime
PC & Mac Compatible
Android & iOS Friendly
Accredited CEUs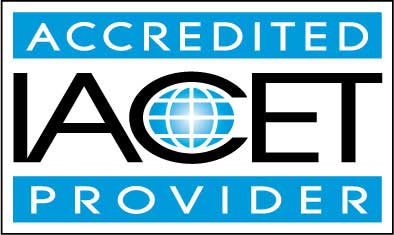 By successfully completing this course, students will be able to:
Describe the processes establishing a help desk.
Demonstrate building your customer profile.
Describe help desk organization and staffing needs
Establish priority and determine the severity of issues.
Demonstrate management issue procedures.
Demonstrate the process of logging support calls.
Summarize available help desk tools and how to put them to work.
Describe your help desk and the internet.
Recognize, implement, and review help desk metrics.
Describe marketing your help desk and calculating the return on investment and value.
Determine when to outsource work.
Demonstrate mastery of lesson content at levels of 70% or higher.
Assessment Guide
| Assessment | Points |
| --- | --- |
| Lesson 1 Assignment: Why is a Help Desk Good for Your Company? | 5 points |
| An Introduction | 1 points |
| Lesson 1: Establishing a Help Desk | 10 points |
| Lesson 2 Assignment: Create a Customer Profile | 10 points |
| Lesson 2: Building Your Customer Profile | 10 points |
| Lesson 3: Help Desk Organization | 10 points |
| Lesson 4: Staffing Needs | 10 points |
| Lesson 5 Assignment | 10 points |
| Lesson 5: Issue Management: Establishing Priority and Severity of Issues | 10 points |
| Lesson 6 Assignment | 10 points |
| Lesson 6: Issue Management: Procedures | 10 points |
| Lesson 7: Logging Support Calls | 9 points |
| Lesson 8: Help Desk Tools: Forums, Collaboration, and Communication | 10 points |
| Lesson 9 Assignment | 25 points |
| Lesson 9: Help Desk Tools: Problem Resolution and Help Desk Management | 10 points |
| Lesson 10: Your Help Desk and the Internet | 10 points |
| Lesson 11 Assignment | 25 points |
| Lesson 11: Establishing Your Help Desk's Online Presence | 10 points |
| Lesson 12 Assignment | 25 points |
| Lesson 12: Help Desk Metrics | 10 points |
| Lesson 13: Marketing Your Help Desk | 10 points |
| Lesson 14 Assignment | 25 points |
| Lesson 14: Return on Investment and Value | 10 points |
| Lesson 15: When to Outsource Work | 10 points |
| The Final Exam | 73 points |