Online Class: Microsoft PowerPoint Level 1
This online PowerPoint course designed to teach the essentials of creating professional and engaging presentations, tailored for a diverse audience including professionals, students, and individuals documenting personal experiences. This comprehensive curriculum offers interactive learning materials, practical applications, and is accessible even without direct access to PowerPoint, making it ideal for anyone looking to enhance their presentation skills.
---

$
70.00
no certificate
- OR -
$
95.00
with CEU Certificate*
Start Right Now!
$95.00
(with CEU Certificate)
---
Taking multiple courses? Save with our
platinum program
.
15

17

981

Students

have taken this course

8

0.8
This comprehensive course is an invaluable resource for anyone looking to master the art of creating professional and impactful presentations using Microsoft PowerPoint. The course is meticulously designed to cater to a wide array of learners, from business professionals and salespersons to students and family members seeking to document their memories in a visually engaging format. It is particularly beneficial for individuals looking to effectively communicate their ideas, products, or services to diverse audiences, ranging from small groups to large auditoriums.
Course Overview
The course begins with a foundational understanding of PowerPoint's interface and core functions. It provides an immersive experience into the world of presentation design, covering the latest features and tools available in PowerPoint. Participants will learn to navigate the software, understand its capabilities, and leverage its diverse functionalities to create compelling presentations.
Module Highlights
Slide Management and Customization: This module focuses on crafting slides and customizing layouts. It includes detailed instructions on adding and editing various objects like text, images, shapes, diagrams, graphs, and charts, which are crucial elements of any presentation.

Themes, Transitions, and Animations: Students will explore the creative aspect of PowerPoint, learning to stylize presentations using themes and custom color schemes. The course also covers advanced techniques for adding transitions and animations, making presentations more dynamic and engaging.

Data Representation: Emphasizing the importance of data in presentations, this section teaches how to effectively use charts and tables to present information clearly and compellingly. It includes updated examples and best practices, ensuring learners are equipped with contemporary skills.

Collaboration and Sharing: In today's digital age, collaboration and sharing are pivotal. This course includes modules on utilizing Microsoft OneDrive for file sharing and collaboration, enabling participants to work effectively in team environments and present their work to a wider audience.

Comprehensive Learning Materials: The course offers a mix of beautifully illustrated lessons, HD video tutorials, and interactive elements. These materials are designed to cater to various learning styles, ensuring a thorough and engaging educational experience.
Additional Features
Updated Statistics and Examples: All statistics and examples used in the course are updated to reflect the most recent data and trends as of 2023. This ensures that learners are receiving current and relevant information.

Accessibility: The course is designed to be accessible without the need for PowerPoint software, although having access to the software is recommended for a hands-on experience.

Exams and Practical Applications: Each module concludes with an exam to test comprehension. Additionally, practical applications are embedded throughout the course, allowing learners to apply their knowledge in real-world scenarios.

Diverse Learning Modules: The course comprises various lessons ranging from basic text input and editing to advanced topics like integrating multimedia and mastering master slides. Each lesson is crafted to build on the previous one, ensuring a smooth learning curve.
Conclusion
"Microsoft PowerPoint Level 1" is more than just a course; it's a pathway to becoming a proficient and confident presenter, equipped with the latest skills and knowledge in PowerPoint presentation design. Whether you are a professional looking to improve your presentation skills, a student aiming to create impactful projects, or anyone in between, this course offers the tools and knowledge you need to succeed in your endeavors. Join us to elevate your presentation skills to the next level.
Completely Online
Self-Paced
Printable Lessons
Full HD Video
6 Months to Complete
24/7 Availability
Start Anytime
PC & Mac Compatible
Android & iOS Friendly
Accredited CEUs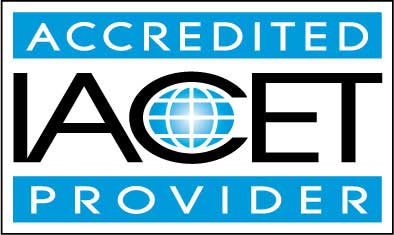 Lesson 1: Introduction to PowerPoint - Exploring the Interface and Capabilities
Dive into the world of PowerPoint with an introductory tour of its interface, core functions, and unique features. This lesson lays the foundation for creating impactful presentations. Additional lesson topics: Microsoft Office
20

Total Points
Lesson 1 Video
Lesson discussions: Why Learn PowerPoint?
Complete Assignment: Introduce Yourself
Assessment: Lesson 1 Exam
Lesson 2: Crafting Compelling Presentations - Design Principles and Tools
Learn the art of crafting engaging presentations. Explore how to start a presentation, add and arrange slides, and employ design techniques for maximum impact. Additional lesson topics: Customizing New Presentations; Create a New PowerPoint Presentation; Customize the Quick Access Toolbar
20

Total Points
Lesson 2 Video
Assessment: Lesson 2 Exam
Lesson 3: Enhancing Visual Appeal - Mastering Themes and Layouts
Uncover the secrets of using themes and layouts to create visually appealing presentations. Understand how to select and apply different themes and layouts to convey your message effectively. Additional lesson topics: Using Multiple Themes in a Presentation; How to Apply a Template; How to Change or Remove a Theme
20

Total Points
Lesson 3 Video
Assessment: Lesson 3 Exam
Lesson 4: Text Mastery - Input, Edit, and Style
Master the skills of entering, editing, and formatting text in PowerPoint. Learn about different text objects and how to manipulate them for clear, effective communication. Additional lesson topics: Managing Curves in Text Object Shapes; Adding Format to Text; Adding Text to SmartArt Shapes; Adjusting font formatting and spacing in PowerPoint
18

Total Points
Lesson 4 Video
Assessment: Lesson 4 Exam
Lesson 5: Dynamic Elements - Integrating Text, Images, and Charts
Discover how to use text, images, graphs, and charts together to create dynamic, informative slides. Learn the techniques to blend these elements seamlessly. Additional lesson topics: Morph Transitions; Using PowerPoint Objects
20

Total Points
Lesson 5 Video
Assessment: Lesson 5 Exam
Lesson 6: PowerPoint Perspectives - Exploring Views and Layouts
Gain proficiency in using different views and layouts to enhance your presentation development process. Learn how to switch views and modify layouts for optimal presentation planning. Additional lesson topics: How to Create a PowerPoint from an Outline; Working with PowerPoint's Outline View
20

Total Points
Lesson 6 Video
Assessment: Lesson 6 Exam
Lesson 7: The Power of Notes - Enhancing Your Presentations
Learn how to utilize PowerPoint's Notes feature effectively. Understand how to add, edit, and use notes as a tool for more engaging and well-prepared presentations. Additional lesson topics: How to Use Zoom with PowerPoint; Accessing Notes in Presenter Mode; How to Add Notes In PowerPoint; How to Add/Edit Comments in PowerPoint
20

Total Points
Lesson 7 Video
Assessment: Lesson 7 Exam
Lesson 8: Visual Impact - Using Images and Shapes Creatively
Explore the creative use of images and shapes in PowerPoint to make your presentations more visually compelling. Learn techniques for adding and manipulating graphics. Additional lesson topics: How to Insert a Picture; How to Add Graphics; How to Combine and Merge Shapes
20

Total Points
Lesson 8 Video
Assessment: Lesson 8 Exam
Lesson 9: Tables in Focus - Creation and Customization
Understand the essentials of inserting and formatting tables in PowerPoint. Learn how to make tables an effective tool for presenting data clearly. Additional lesson topics: How to Stylize a Table; How to Add a Table; How to Delete Table Rows and Columns
20

Total Points
Lesson 9 Video
Assessment: Lesson 9 Exam
Lesson 10: Charting Success - Building Engaging Charts
Delve into the array of charting tools in PowerPoint. Learn how to create and customize various types of charts to present data compellingly. Additional lesson topics: Updating Data of Existing Chart; How to Add a Pie Chart; Saving a Chart as a Template
20

Total Points
Lesson 10 Video
Assessment: Lesson 10 Exam
Lesson 11: SmartArt Intelligence - Enhancing Presentations with Graphics
Explore the world of SmartArt graphics to add sophistication to your presentations. Learn how to insert and customize SmartArt diagrams for clearer message delivery. Additional lesson topics: Creating SmartArt Graphics
20

Total Points
Lesson 11 Video
Assessment: Lesson 11 Exam
Lesson 12: Multimedia Magic - Adding Sound and Video
Learn how to enhance your presentations with audio and video elements. Discover the techniques for integrating multimedia to create a more dynamic presentation experience. Additional lesson topics: How to Play Music Across Multiple Slides; Adding/Deleting Audio in PowerPoint; How to Add a YouTube Video
18

Total Points
Lesson 12 Video
Assessment: Lesson 12 Exam
Lesson 13: Animating Ideas - Using Transitions and Animations
Master the art of using transitions and animations to keep your audience engaged. Learn how to apply these tools effectively for a smoother presentation flow. Additional lesson topics: How to Effectively Use Transitions; How to Add Slide Transitions; How to Animate Text and Objects
20

Total Points
Lesson 13 Video
Assessment: Lesson 13 Exam
Lesson 14: Mastering Master Slides - Consistency and Efficiency
Understand the concept of Master Slides and how to use them for consistent styling across your presentation. Learn to create and modify Master Slides for efficiency. Additional lesson topics: What is a Master Slide?; Customize Slide Master; How to Edit a Slide Layout
20

Total Points
Lesson 14 Video
Assessment: Lesson 14 Exam
Lesson 15: Sharing Your Story: Printing, Sharing, and Exporting Techniques
Complete your PowerPoint journey by learning how to print, share, and export your slides. Gain insights into the best practices for distributing your presentations effectively.
160

Total Points
Lesson 15 Video
Lesson discussions: PowerPoint Course Feedback; Course Comments; PowerPoint Program Evaluation; Final Course Thoughts
Assessment: Lesson 15 Exam
Assessment: The Final Exam
Additional Course Information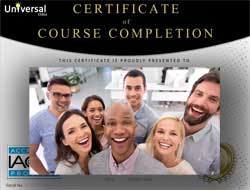 Document Your Lifelong Learning Achievements

Earn an Official Certificate Documenting Course Hours and CEUs
Verify Your Certificate with a Unique Serial Number Online
View and Share Your Certificate Online or Download/Print as PDF
Display Your Certificate on Your Resume and Promote Your Achievements Using Social Media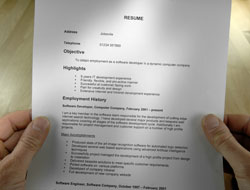 Course Title:
Microsoft PowerPoint Level 1
Lessons Rating:
5.0 / 5 Stars (15 votes)
Languages:
English - United States, Canada and other English speaking countries
Category:
Availability:
This course is online and available in all 50 states including: California, Florida, Georgia, Illinois, New York, Pennsylvania, Ohio, and Texas.
Last Updated:
October 2023
Course Type:
Self-Paced, Online Class
Grading Policy:
Earn a final grade of 70% or higher to receive an online/downloadable CEU Certification documenting CEUs earned.
Assessment Method:
Lesson assignments and review exams
Course Fee:
$95.00 U.S. dollars
Choose Your Subscription Plan