If you have ever dreamed of being a freelance writer this course is for you. Get started today learning about this exciting field and in no time you can be on your way to earning a living, increasing your income, and more--by doing something that you love--writing! Chock-full of all the inside information you need to understand the career field and be successful in it, this course can teach you what freelancing writing is, how much you can expect to make, how to find markets, creating successful queries, what to do once you get an assignment, and how to market your skills. You will also learn some of the tools of the trade that will help you be successful, such as how to build a portfolio, where to get ideas and topics from, common writing rules that are outdated, and various ways you can increase your earnings as a writer.
This course will not only give you a look at everything you need to know to become a freelance writer, but when you finish, you will be ready to put what you learn into action to build a freelance writing career. Whether you would like to freelance on a full time basis, do it to supplement your current income, or learn freelance writing skills to get your product or service noticed, this is the place to start!
Completely Online
Self-Paced
Printable Lessons
Full HD Video
6 Months to Complete
24/7 Availability
Start Anytime
PC & Mac Compatible
Android & iOS Friendly
Accredited CEUs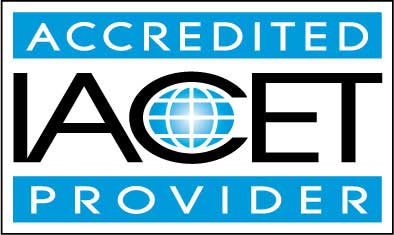 By successfully completing this course, students will be able to:
Determine what to write.
Determine compensation.
Find writing markets.
Create a query or proposal.
Describe making the sale.
Describe marketing your skills.
Describe building your portfolio.
Describe generating ideas and conducting interviews.
Describe ways to increase your earnings as a writer.
Demonstrate mastery of lesson content at levels of 70% or higher.
Assessment Guide
| Assessment | Points |
| --- | --- |
| An Introduction | 1 points |
| Lesson 1 Assignment | 2 points |
| Lesson 1: An Introduction to Freelance Writing | 10 points |
| Lesson 2 Assignment | 20 points |
| Lesson 2: Determining What to Write | 9 points |
| Lesson 3 Assignment | 25 points |
| Lesson 3: Money Matters | 8 points |
| Lesson 4 Assignment | 20 points |
| Lesson 4: Finding Markets | 10 points |
| Lesson 5 Assignment | 30 points |
| Lesson 5: The Query or Proposal | 10 points |
| Lesson 6 Assignment | 20 points |
| Lesson 6: Making the Sale | 10 points |
| Lesson 7 Assignment | 25 points |
| Lesson 7: Marketing Your Skills | 10 points |
| Lesson 8 Assignment | 30 points |
| Lesson 8: Building Your Portfolio | 10 points |
| Lesson 9 Assignment | 40 points |
| Lesson 9: Generating Ideas and Conducting Interviews | 10 points |
| Lesson 10 Assignment | 45 points |
| Lesson 10: Outdated Rules | 10 points |
| Lesson 11 Assignment | 35 points |
| Lesson 11: Ways to Increase Your Earnings as a Writer | 9 points |
| Lesson 12 Assignment | 20 points |
| Lesson 12: Hanging Out Your Shingle | 10 points |
| Lesson 13 Assignment | 15 points |
| Lesson 13: Freelance Tools and Resources | 10 points |
| The Final Exam | 620 points |