The crux of financial analysis lies with its purpose. It may be the company's focus on short-term liquidity or its long-term planning. Financial statements provide a picture of the company's financial condition. Forecasting involves analyzing these statements to project calculated scenarios and probabilities.
Definitively, financial planning and control (aka financial management) analyzes the firm's financial mission and goals, to achieve various milestones and planned goals.
The field of finance is intertwined with economics, accounting, and the human element responsible for accurate analysis, forecasting, and practical quantitative applications.
· Economics provides structural data for decision-making;
· Accounting provides financial / cash flow data;
· The financial manager collects, interprets, processes, and allocates the firm's resources.
This course addresses principles and the process of strategic financial planning for any organization, large or small. You will learn that financial planning must include not only financial management methods (basic accounting) but also strategy(ies) necessary to decide how to accomplish corporate financial goals. We will provide useful information regarding the interpretation and application of:
· qualitative (economic activity) information, data, and statistics,
· quantitative data, analysis, and formulas (accounting), and
· forecasting methods to meet short-term and long-term corporate goals.
Financial planning is managing your finances over time in such a way that you can meet your business needs. Strategic planning is the process of determining the direction your company will take, the goals you have for the business and how to achieve what you want. Both types of planning involve defining objectives, gathering and analyzing data, implementing the plan and monitoring the results.
The goal of this course is to provide comprehensive information on financial analysis in areas of planning and control suited to anyone on any level desiring this information for either professional or personal use.
Objectively this course qualitatively and quantitatively defines, reviews, and illustrates the principles of corporate finance, including: profit/loss, asset and cash management, operational budgets, cost analysis, profitability, leverage, and decision and risk. Various industry approaches, cases, means and methods will be presented. The 12 Lessons will generally be organized into major areas of:
· Principles of Corporate Planning and Control
· Financial Statements and Reports
· Ratio Analysis
· Cost of Capital
· Cash Management and Cash Analysis
· Operations Budgeting
· Working Capital Management
· Capital Budgeting
· Financial Decisions and Risk.
Completely Online
Self-Paced
Printable Lessons
Full HD Video
6 Months to Complete
24/7 Availability
Start Anytime
PC & Mac Compatible
Android & iOS Friendly
Accredited CEUs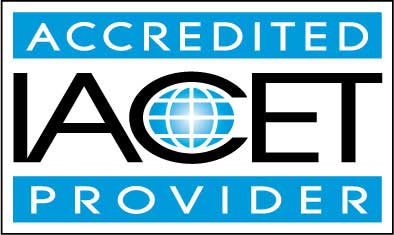 By successfully completing this course, students will be able to:
Describe principles of corporate finance.
Summarize financial statements and reports.
Describe ratio analysis.
Describe cost of capital.
Describe cash management.
Summarize describe cost analysis..
Summarize operational budgeting.
Summarize operating and financial leverage.
Describe working capital management.
Describe current asset and debt management.
Describe capital budgeting.
Demonstrate mastery of lesson content at levels of 70% or higher.
Assessment Guide
| Assessment | Points |
| --- | --- |
| An Introduction | 1 points |
| Exam 1 | 10 points |
| Exam 2 | 10 points |
| Exam 3 | 10 points |
| Exam 4 | 10 points |
| Exam 5 | 10 points |
| Exam 6 | 10 points |
| Exam 7 | 10 points |
| Exam 8 | 10 points |
| Exam 9 | 10 points |
| Exam 10 | 10 points |
| Exam 11 | 10 points |
| Exam 12 | 10 points |
| The Final Exam | 60 points |