Online Class: Microsoft Visio Level 1
This course will teach you everything you need to know to create amazing and professional looking charts and diagrams using Microsoft's comprehensive software solution: Microsoft Visio. Microsoft Visio and Diagramming There are several diagramming programs on the market
---

$
70.00
no certificate
- OR -
$
95.00
with CEU Certificate*
Start Right Now!
$95.00
(with CEU Certificate)
---
Taking multiple courses? Save with our
platinum program
.
13

15

136

Students

have taken this course

7

0.7
In today's dynamic and visually driven world, the ability to clearly communicate complex ideas through diagrams and charts is an invaluable skill. This Microsoft Visio course offers a comprehensive introduction to the world of professional diagramming using Microsoft Visio, a leading software in the realm of diagram creation. This course is designed to equip you with the skills to create visually striking and informative diagrams, charts, and representations that are crucial in various professional fields.
Microsoft Visio: A Tool for Excellence in Diagramming
Visio stands out in the crowded field of diagramming programs for its versatility and professional-grade capabilities. While there are free alternatives available, Visio, offered through outright purchase or a monthly subscription, provides a more robust set of tools and features. It's ideal for individuals and organizations looking for a comprehensive solution to their diagramming needs.
The software excels in computer diagramming, a process that uses basic shapes and text to illustrate complex workflows or logical designs. Unlike raster graphics, which can lose quality when resized, Visio uses vector shapes. These are mathematical representations that remain crisp and clear regardless of size alterations. The most common vector image format used in Visio and similar programs is SVG (Scalable Vector Graphics), known for its portability and scalability.
Course Structure and Content
This course begins by introducing you to the basics of Visio, including the user interface, menu items, and the Quick Access toolbar. You'll learn how to navigate the software, use templates and stencils, and add and connect shapes using Visio Connectors.
As you progress, the course delves into more complex functionalities:
Shapes and Diagrams Mastery: Understand the significance of different shapes in Visio and their applications in creating both basic and complex diagrams. You'll learn to select and apply shapes effectively to illustrate various processes and workflows.

Advanced Shape and Container Techniques: Explore sophisticated strategies for organizing and grouping shapes and containers. This session will empower you to create intricate and coherent diagrams that accurately represent complex data and processes.

Integrating Text and Callouts: Master the art of annotating diagrams with text and callouts, providing a deeper understanding of each element in your workflow. This lesson covers techniques for effectively adding and formatting text within your diagrams.

Dynamic Data Usage in Diagrams: Dive into how to embed data within shapes and diagrams. This lesson focuses on enhancing the readability and informativeness of your diagrams through strategic data integration.

Advanced Data Management: Unlock Visio's full potential in managing and linking data within diagrams. Learn how to use the shape data pane for a comprehensive, data-driven approach to diagramming.

Enhancing Diagrams with Images and Files: Discover how to incorporate images and external files into your diagrams. You'll learn about Visio's powerful tools for adding visual elements from various sources, enriching the overall appeal and effectiveness of your diagrams.

Flowcharts and Organizational Charts Creation: Gain expertise in crafting detailed flowcharts for various procedures and designing intricate organizational charts that outline company structures and hierarchies.

Network and Rack Diagrams Design: Develop the skill to create detailed network and rack diagrams, essential for visualizing relationships between IT components within an organization.

Beyond Basics: Visio Customization: Elevate your Visio proficiency with advanced customization techniques, including creating and saving custom shapes and templates for unique workflow steps and processes.

Data Graphics Integration: Learn to enhance diagrams with complex data sets using Visio's data graphics features. This lesson will help you make diagrams more interactive and informative, improving the comprehension of underlying data.

File Management, Sharing, and Printing Essentials: Master critical Visio functions like file management, sharing techniques, and best practices for producing high-quality printed documents.
Practical Applications and Real-World Examples
Throughout the course, you'll engage with real-world examples and case studies across various industries, from IT and software development to business process management and accounting. Whether creating an IT network diagram, a rack layout, a basic flowchart, or an intricate business process map, this course ensures you are well-equipped to handle any diagramming task.
Key Takeaways
By the end of this course, you will:
Have a solid understanding of Microsoft Visio and its capabilities.
Be skilled in creating professional-grade diagrams for various applications.
Understand how to integrate data and images into your diagrams for enhanced communication.
Be proficient in customizing Visio to suit your specific project needs.
Gain the confidence to manage, share, and print your Visio projects effectively.
"Microsoft Visio Level 1" offers a holistic approach to mastering Microsoft Visio, a powerful tool for creating detailed and professional diagrams. This course is designed to cater to a diverse range of learners, from beginners to those seeking to refine their skills in advanced diagramming techniques.
Completely Online
Self-Paced
Printable Lessons
Full HD Video
6 Months to Complete
24/7 Availability
Start Anytime
PC & Mac Compatible
Android & iOS Friendly
Accredited CEUs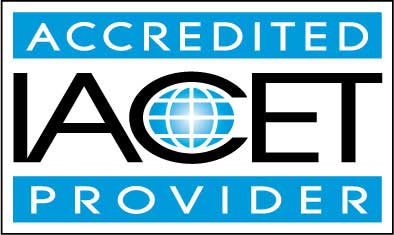 Lesson 1: Exploring the World of Microsoft Visio
Dive into the essentials of computer diagramming using Microsoft Visio. This introductory session will unveil the significance of Visio in creating comprehensive project workflows and logic designs. Discover how to transform abstract ideas into visual representations with ease. Additional lesson topics: VISIO a Complete Guide; The Pros of Using Viso; Important Features of Microsoft Visio
20

Total Points
Lesson 1 Video
Lesson discussions: Reasons to Learn Microsoft Visio
Complete Assignment: Why do you want to learn Visio?
Assessment: Lesson 1 Quiz
Lesson 2: Navigating the Visio Interface
Unravel the intricacies of the Visio user interface. Learn how to utilize its robust features to streamline diagram creation. This lesson guides you through an immersive experience, exploring every corner of the Visio landscape for efficient and effective diagramming. Additional lesson topics: Understanding the Shapes Interface; Visio Basic Navigation
20

Total Points
Lesson 2 Video
Assessment: Lesson 2 Quiz
Lesson 3: Mastering Visio Diagrams with Shapes
Delve into the heart of Visio diagrams - Shapes. Learn how to utilize a variety of shapes, each symbolizing distinct elements in your workflow. This lesson teaches the art of selecting and applying the right shapes to vividly illustrate complex processes. Additional lesson topics: Adding and Connecting Shapes; Visio Step-By-Step Guide
20

Total Points
Lesson 3 Video
Assessment: Lesson 3 Quiz
Lesson 4: Advanced Techniques in Shape and Container Management
Explore advanced strategies in organizing and grouping shapes and containers. This session focuses on the dynamic use of grouping tools in Visio, allowing for sophisticated diagram structuring and manipulation, ensuring clarity and coherence in your designs. Additional lesson topics: Diagrams, Contains, and Lists; Using Shapes and Layers; Visio Floor Plans
20

Total Points
Lesson 4 Video
Assessment: Lesson 4 Quiz
Lesson 5: Enhancing Diagrams with Callouts and Text
Master the art of detail with callout structures and text integration in Visio diagrams. Learn how to effectively annotate shapes, providing deeper insights into each process step. This lesson covers text manipulation techniques, ensuring your diagrams are as informative as they are visually appealing. Additional lesson topics: Adding, Editing, Moving Text in Video; Formatting Text in Visio; Visio Drawings and Formatting Text
20

Total Points
Lesson 5 Video
Assessment: Lesson 5 Quiz
Lesson 6: Data Dynamics in Visio Diagrams
Dive into the world of data application within Visio shapes and diagrams. Understand how to select and utilize shapes based on the type of data they represent, enhancing the readability and utility of your workflow diagrams. Additional lesson topics: Shape Data; Visio Text Fields
20

Total Points
Lesson 6 Video
Assessment: Lesson 6 Quiz
Lesson 7: Advanced Data Management in Visio
Unlock the potential of Visio's data management capabilities. This lesson introduces the shape data pane, guiding you through the nuances of linking, editing, and viewing data fields within your diagrams for a comprehensive data-driven approach. Additional lesson topics: Shapes and their Data Sets; Sizing Shapes in Visio
20

Total Points
Lesson 7 Video
Assessment: Lesson 7 Quiz
Lesson 8: Enriching Diagrams with Images and Files
Learn how to elevate your diagrams with image and file insertions. Discover Visio's powerful tools for integrating both local and online imagery, enriching your diagrams with visual appeal and supporting data. Additional lesson topics: Using AutoCAD Drawings in Visio; Visio and AutoCAD; Visio Drawing and Pictures
20

Total Points
Lesson 8 Video
Assessment: Lesson 8 Quiz
Lesson 9: Crafting Flowcharts and Organizational Charts
Master the creation of flowcharts and organizational charts in Visio. This lesson covers techniques for designing clear, efficient flowcharts for various procedures and detailed organizational charts to delineate company hierarchies and structures. Additional lesson topics: Creating an Organization Chart in Visio; Visio Flowcharts How To
20

Total Points
Lesson 9 Video
Assessment: Lesson 9 Quiz
Lesson 10: Designing Network and Rack Diagrams
Develop skills in creating detailed network and rack diagrams. Understand how to represent intricate relationships between various IT components within an organization, crucial for mapping out large enterprise networks Additional lesson topics: How to Create a Rack Diagram; Using Network Diagrams and Linked External Data Sources
20

Total Points
Lesson 10 Video
Assessment: Lesson 10 Quiz
Lesson 11: Visio Customization: Beyond the Basics
Elevate your Visio skills with advanced customization techniques. Learn how to create custom shapes and designs, personalizing your diagrams to better represent unique workflow steps and processes. Additional lesson topics: Advance Shapes Techniques in Visio; Line Drawing in Visio; Using the Pencil, Line, Arc, and Freeform tools
20

Total Points
Lesson 11 Video
Assessment: Lesson 11 Quiz
Lesson 12: Integrating Data Sets with Data Graphics
Learn the integration of complex data sets using data graphics in Visio. This lesson teaches how to make diagrams more informative and interactive, enhancing the reader's understanding of underlying data points in each process step. Additional lesson topics: Enhancing Data Graphics; Tips and Techniques for Linking Data; Understanding Data Graphics
20

Total Points
Lesson 12 Video
Assessment: Lesson 12 Quiz
Lesson 13: Essentials of File Management, Sharing, and Printing in Visio
Master the essential functions of Visio beyond diagramming. Learn the ins and outs of file management, effective project sharing techniques, and the best practices for printing high-quality Visio documents.
138

Total Points
Lesson 13 Video
Lesson discussions: Final Course Thoughts; Program Evaluation Follow-up Survey (End of Course); Course Improvement Feedback
Assessment: Lesson 13 Quiz
Assessment: The Final Exam
Additional Course Information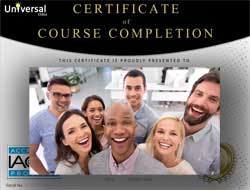 Document Your Lifelong Learning Achievements

Earn an Official Certificate Documenting Course Hours and CEUs
Verify Your Certificate with a Unique Serial Number Online
View and Share Your Certificate Online or Download/Print as PDF
Display Your Certificate on Your Resume and Promote Your Achievements Using Social Media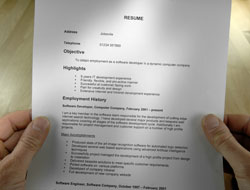 Course Title:
Microsoft Visio Level 1
Lessons Rating:
5.0 / 5 Stars (13 votes)
Languages:
English - United States, Canada and other English speaking countries
Category:
Availability:
This course is online and available in all 50 states including: California, Florida, Georgia, Illinois, New York, Pennsylvania, Ohio, and Texas.
Last Updated:
October 2023
Course Type:
Self-Paced, Online Class
Grading Policy:
Earn a final grade of 70% or higher to receive an online/downloadable CEU Certification documenting CEUs earned.
Assessment Method:
Lesson assignments and review exams
Course Fee:
$95.00 U.S. dollars
Choose Your Subscription Plan