This course is a thorough introduction to the branch of philosophy named ethics, or moral philosophy. Ethics addresses issues of human values and examines the search for and reasoning behind, what could be identified as 'right' conduct. Lessons one through nine are intended to offer a comprehensive foundation of the ideals of righteousness, integrity and virtues. Specifically, lesson one provides definitions of ethics terminology. The student is also given a rationale for studying ethics. Lessons two and three are a history of philosophy from the earliest accounts available to present day.

Lessons four through seven analyze nine common ethical theories in-depth including virtue, social-contract and deontological doctrines. Lesson eight discusses cultural and ethical universalism and relativism and describes aspects of morality. Meta and normative ethics are reviewed in lesson nine.
Lessons ten through fifteen consider the application of ethics in real-world situations across the spectrum of disciplines including business, medicine, education, law, and more – each from a personal and then public perspective. The final five exercises will offer ample opportunity to put knowledge into practice – giving the student the chance to apply their new-found knowledge in situations that they may find familiar in today's highly complex world.
Each lesson incorporates questions and ends with a quiz. An accompanying answer key is provided that explains the justification for each response by taking the student back into the text. At the completion of this course the student should have a working knowledge of ethics across the continuum of its history and application in current society.
The lessons are as follows:
1. What is ethics?
2. History of ethics – Part 1
3. History of ethics – Part 2
4. Four branches of ethics – normative, descriptive, meta & applied
5. Moral development
6. Ethical universalism, ethical relativism, cultural relativism
7. Virtue ethics, natural law
8. Deontology, social contract
9. Social contract theory
10. Ethical issues in your private life
11. Ethical issues in the workplace
12. Ethics in medicine & law
13. Ethics in business & industry
14. Ethics in all levels of government
15. Ethics in education, engineering & architecture
Completely Online
Self-Paced
Printable Lessons
Full HD Video
6 Months to Complete
24/7 Availability
Start Anytime
PC & Mac Compatible
Android & iOS Friendly
Accredited CEUs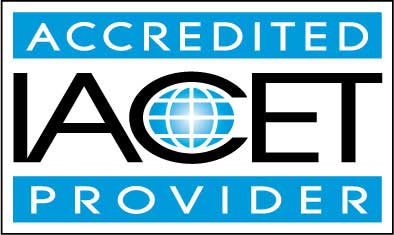 By successfully completing this course, students will be able to:
Define ethics.
Describe history of ethics.
Describe divisions of ethical study.
Define moral development.
Describe universalism and relativism.
Describe virtue ethics and natural law.
Describe deontology - social contract.
Describe utilitarianism - care ethics.
Describe the application of ethics in your private life.
Describe application of ethics in the workplace.
Describe application of ethics in medicine and law.
Describe application of ethics in business, manufacturing, and engineering.
Describe application of ethics in politics and journalism (print and non-print media).
Describe application of ethics in education and social work.
Demonstrate mastery of lesson content at levels of 70% or higher.
Assessment Guide
| Assessment | Points |
| --- | --- |
| Your Ethical Motivations | 1 points |
| Lesson 1 Exam | 9 points |
| Lesson 2 Exam | 8 points |
| Lesson 3 Exam | 7 points |
| Lesson 4 Exam | 10 points |
| Lesson 5 Exam | 9 points |
| Lesson 6 Exam | 9 points |
| Lesson 7 Exam | 7 points |
| Lesson 8 Exam | 9 points |
| Lesson 9 Exam | 8 points |
| Lesson 10 Exam | 10 points |
| Lesson 11 Exam | 10 points |
| Lesson 12 Exam | 9 points |
| Lesson 13 Exam | 9 points |
| Lesson 14 Exam | 9 points |
| Lesson 15 Exam | 9 points |
| The Final Exam | 70 points |