What is Emotional Intelligence?
Emotional Intelligence, also commonly referred to as EI or EQ (for emotional quotient), is generally considered to be an objective measurement of an individual's ability to function within social or group settings by doing such things as reading the emotions of other people, responding to the needs of those people as appropriate, and being able to effectively communicate their own needs. Although there is some debate as to whether EQ is superior to IQ in predicting personal success and future happiness, it nevertheless is important to understand our own levels of Emotional Intelligence and increase them as appropriate.
Most people are more familiar with the idea of IQ -- intellectual quotient -- which is designed to help objectively determine a person's individual ability to grasp certain factual information and make logical conclusions. Essentially, it measures cognitive ability. Although the IQ test is much more commonly known, many people believe that EQ is equally, if not more, important than IQ. This type of thinking reflects the integral role that social dynamics plays in both our personal and professional lives. While (literal) geniuses may enjoy the luxury of not having to deal with recognizing and satisfying the emotional needs of others, the vast majority of people can benefit tremendously from increasing their ability to recognize and meet the emotional and social needs of their peers, family, employers, and customers or clients.
The process of identifying, interpreting, evaluating, and controlling or manipulating the feelings comes more naturally to some people than others -- similar to how some people naturally have a higher IQ than others. It is important to note that a higher IQ and a higher EQ do not have to correlate within the same person. That is to say, a person may have a very high IQ and a low EQ, or vice versa. Some people face particular challenges when it comes to EQ based on personality characteristics, heredity, environment, mental health challenges, and so on. Fortunately, it is possible for the vast majority of people to raise their EQ, regardless of their current level.
Emotional Intelligence was first identified and discussed in a scientific paper that can be traced to the work of Charles Darwin regarding the importance of emotional expression for the survival and adaptation throughout the history of almost all living things. Although the concepts behind IQ came earlier, involving cognitive developments such as memory and problem solving, scientists as early as the 1920s were using the term "social intelligence" to describe the ability to understand the motivations of others, and to use that to a person's own advantage. Later research began to specifically question whether it would be possible to appropriately evaluate a person's intelligence without adequately identifying their ability (or lack thereof) to interact in a positive and meaningful way with others.
---
In later years, more and more doctors and scientists began to examine the concepts of multiple intelligences, which included both intrapersonal and interpersonal intelligence. Intrapersonal intelligence refers to someone's ability to understand their own emotions, and to appreciate and acknowledge their own feelings, motivations, and fears; interpersonal intelligence describes the ability to understand, recognize, and regulate the emotions of others. These scientists believed that assessing IQ could be helpful in predicting the path of someone's future, but it was inadequate to do so accurately if Emotional Intelligence was not considered, as well.
At this time, there are five main models of Emotional Intelligence: the Ability Model, Mixed Model, Trait Model, Bar-On Model, and the Genos Model. Each of these models require their own style of testing in order to determine your EQ according to the standards of that model. Likewise, each model has some differences as to how you can improve your EQ as determined by what they feel is relevant to measuring EQ.
Much of this concept is subjective and even scientists and researchers disagree about the methods of assessing EQ and the value (if any) that a high EQ may offer. Many people who score poorly when it comes to Emotional Intelligence are still tremendously successful both personally and professionally.
That said, one of the most interesting and pertinent aspects of Emotional Intelligence is that it can be increased, and it definitely can be used to your advantage. This course will help you determine your strengths and weaknesses when it comes to EQ, and will also help you identify areas of your life where your Emotional Intelligence skills may be most effective. One of the most highly valued aspects of Emotional Intelligence lies in its ability to predict success or failure, as well as to identify ways to improve EQ and increase the likelihood of success in various aspects of life. Whether or not it genuinely is predictive is a much debated aspect of current Emotional Intelligence research.
Although the concept of Emotional Intelligence was described, researched, and validated by scientists and psychologists, one of the most popular ways that EI is used is in the corporate setting. More than ever, bosses are looking to use EI/EQ as a method of maximizing the management or leadership potential of their employees. There are many companies designed specifically to consult with corporations and other interested parties by coming into the workplace, evaluating existing staff using various models of Emotional Intelligence, and working with staff to maximize their Emotional Intelligence so they can become better managers and leaders. One of the most common models of Emotional Intelligence was, in fact, designed specifically to be used in a workplace setting.
It is important to note, however, that some scholars and clinicians do not believe that using the theory of the Emotional Intelligence specifically to maximize someone's potential at work is a credible or worthwhile endeavor. They may feel that it disregards the value of Emotional Intelligence in a person's overall well-being. In order to understand this perspective, consider a counselor seeing a new patient who has begun counseling because they are struggling with processing the death of their parent. If the counselor then proceeds to diagnose the patient, or identifies issues that will require more therapy that have never been a problem for the client before, it's easy to see how the counselor may be misusing their knowledge for their own gain, rather than for the overall good of the client. Likewise, some people believe that by having a professional come into a work site and teach and train concepts of Emotional Intelligence specifically within the context of working for the company, the information may be misused and neglect aspects of Emotional Intelligence that are important for the individual to understand, even though they may not directly relate to their work.
---
As you work through this course and begin to integrate these principles and practices into your normal life, you must remember that while one of the main aspects of EQ is learning how to read others and recognize their desires, motivations, inclinations, and needs, never forget that these characteristics may change from one person to the next. Genuine use of EQ techniques is about reading each individual you meet, not assuming that everyone will respond the same way to your approach. Many people who are charismatic and seem to have high EQs can become arrogant, believing that their ability to read and influence a number of people in a certain way means that they will be able to read and influence all people in that same way. True Emotional Intelligence requires that you recognize the individual in front of you, not simply what the majority of people think or want.
Lastly, while many people become interested in Emotional Intelligence because they want to be more savvy with others, a major aspect of EQ is about knowing your own feelings, understanding your own motivations, and recognizing your own challenges. This self-assessment and the skills that are required to do it are absolutely critical and are likely to have far more influence on your future happiness and success than all the charm, charisma, and social skills in the world.
Completely Online
Self-Paced
Printable Lessons
Full HD Video
6 Months to Complete
24/7 Availability
Start Anytime
PC & Mac Compatible
Android & iOS Friendly
Accredited CEUs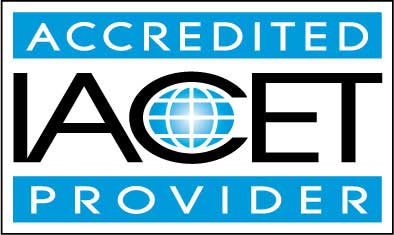 By successfully completing this course, students will be able to:
Define emotional intelligence.
Summarize personality traits and emotional intelligence.
Describe the Ability Model of emotional intelligence.
Identify the Trait Model of emotional intelligence.
Summarize the Mixed Model of emotional intelligence.
Summarize the Bar-On Model of Emotional Social Intelligence and the Genos Model.
Describe the criticism of the Theoretical Foundation and Measures of Assessment of Emotional Intelligence.
Summarize emotional intelligence and people with personality disorders.
Summarize emotional intelligence in the workplace.
Describe ways on improving your own emotional intelligence.
Demonstrate mastery of lesson content at levels of 70% or higher.
Assessment Guide
| Assessment | Points |
| --- | --- |
| An Introduction | 1 points |
| Lesson 1 Exam | 9 points |
| Lesson 2 Exam | 10 points |
| Lesson 3 Exam | 6 points |
| Lesson 4 Exam | 8 points |
| Lesson 5 Exam | 8 points |
| Lesson 6 Exam | 8 points |
| Lesson 7 Exam | 8 points |
| Lesson 8 Exam | 9 points |
| Lesson 9 Exam | 9 points |
| Lesson 10 Exam | 8 points |
| Lesson 11 Exam | 8 points |
| The Final Exam | 64 points |