This course details the process of how to heal from loss, disappointment, and other emotional trauma. It explores the physiological implications of certain chronic emotions such as anger or sadness, and discusses common emotional challenges. It also reviews techniques to promote emotional healing, and how to move forward after the process has been completed. Through understanding the impact of emotion and recognizing when a change must be made, the challenging and lengthy process of emotional healing can begin. This course discusses dealing with the emotional fallout from divorce, death of a loved one, challenges to spiritual life, and disappointment from unfortunate circumstances relating to finances, health and well-being, and other relationships. Techniques that promote emotional healing are also covered; medication and counseling, journaling and letter writing, art therapy, meditation, socializing, acts of service, and more are explored. Finally, addressing methods and considerations when moving forward after emotional healing and ways to maintain emotional health are outlined.
This course is suitable for personal or professional purposes. This course also serves as an excellent resource for those who may need to understand or guide another person through their emotional healing. Mental health professionals will find that it reflects psychology within a deeply human context; social workers, teachers, religious leaders, and others who sometimes become stand-ins for counselors will discover new perspectives and ways to help those that come to them. If you are considering this course to support and encourage your own emotional healing, you'll find that it is easy to understand and to adapt into your life so as to guide you through difficult times.
Completely Online
Self-Paced
Printable Lessons
Full HD Video
6 Months to Complete
24/7 Availability
Start Anytime
PC & Mac Compatible
Android & iOS Friendly
Accredited CEUs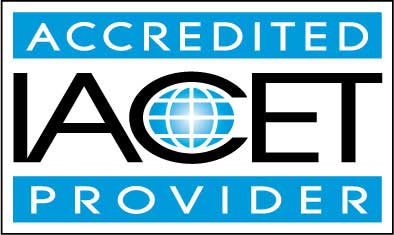 By successfully completing this course, students will be able to:
Describe the impact of emotion on our well-being and health.
Summarize methods on dealing with emotional healing from divorce.
Determine methods that may be used for emotional healing and dealing with death.
Identify methods of healing when dealing with life's disappointments.
Identify the relationship links of emotional healing and spirituality.
Summarize emotional healing techniques and the use of mediation, medications, journaling, and letters.
Summarize emotional healing techniques relating socializing and volunteering.
Identify ways to use emotional healing to convey gentleness and forgiveness.
Demonstrate mastery of lesson content at levels of 70% or higher.
Assessment Guide
| Assessment | Points |
| --- | --- |
| Lesson 1 Exam | 10 points |
| Lesson 2 Exam | 10 points |
| Lesson 3 Exam | 10 points |
| Lesson 4 Exam | 9 points |
| Lesson 5 Exam | 10 points |
| Lesson 6 Exams | 10 points |
| Lesson 7 Exam | 10 points |
| Lesson 8 Exam | 10 points |
| Lesson 9 Exam | 10 points |
| Lesson 10 Exam | 10 points |
| Lesson 11 Exam | 10 points |
| Lesson 12 Assignment | 2 points |
| Lesson 12 Exam | 10 points |
| The Final Exam | 30 points |