Online Class: Drug and Alcohol Abuse 101
---

$
65.00
no certificate
- OR -
$
90.00
with CEU Certificate*
11

20

3,102

Students

have taken this course

7

0.7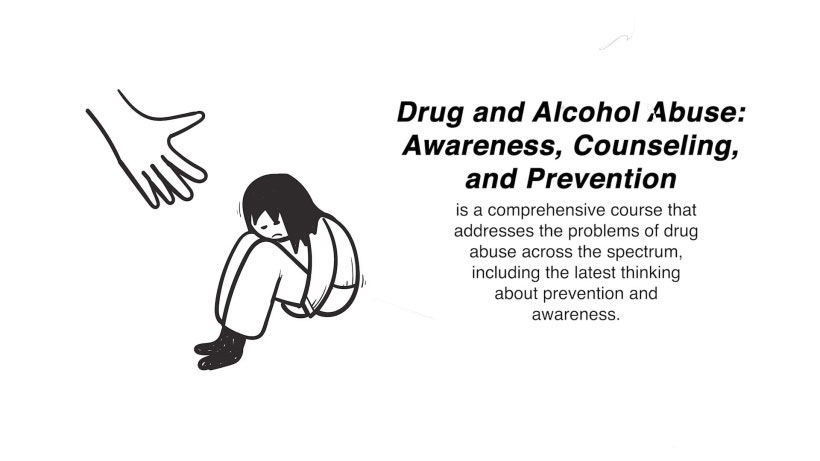 Drug and Alcohol Abuse: Awareness, Counseling and Prevention is a comprehensive course that addresses the problems of drug abuse across the spectrum, including the latest thinking about prevention and awareness. This course provides an understanding of the origins and current status of drug use, and includes special notations addressed to a person who may be experiencing problems with substance abuse. This curriculum is a valuable tool for teachers, parents, students and workers, as well as someone seeking help for him or herself.
The course also covers assessment, intervention, rehabilitation and recovery, and includes a list of helpful resources. For anyone who has an interest in any aspect of drug and alcohol abuse, this course can prove to be a very beneficial tool. So join us today!
---
Who Should Take This Course?
In this historic period in the United States, each one of us encounters some aspect of drug and alcohol abuse, whether it is a family member, a friend or neighbor, a student, a person on the street -- or yourself. We are all affected in some way, whether in terms of personal quality of life, or potential safety issues on the highway. You may view substance abuse as simply a social concern, or perhaps you are already experiencing a full-blown problem and seek answers for yourself or others. Regardless, it is important to educate ourselves about the causes, consequences, and solutions of this persistent condition in our society.
Divided into two parts, this course has been developed for educators, parents, counselors, teens, or anyone with the desire to explore these issues, and who may be looking for methods of recognizing, coping, and dealing with drug and alcohol abuse. Part I delves into drug and alcohol history, facts, abuse, and addiction. Part II presents some nuts and bolts of prevention, intervention, and treatment options, along with a plethora of resources.
You may know a troubled adolescent or teen who is experimenting, or someone whose addiction is clearly affecting his or her life. You may be one of these people. The aim of this course is to provide general guidelines regarding what we currently know about substance abuse, as well as helpful resources and possible solutions.
Special notes are provided for those who may be currently dealing with a drug or alcohol problem, or may be thinking of experimenting with substances. The rose-colored boxes are particularly addressed to those who may be "using" and seeking information and help.

NOTE: Although it is universally acknowledged that tobacco and coffee are addictive substances, for the purposes of this course, they will not be addressed.
"Drug" also includes alcohol.
Today in the U.S., the most commonly abused drugs are alcohol, marijuana, cocaine, ecstasy, heroin, methamphetamines, LSD, and various prescription drugs, such as pain-killers and sleeping aids. Problems with alcoholism and addiction are prevalent among teenagers; however, many other sectors of our culture are affected, as well. Alcohol abuse, in particular, spans every age group and social class.


The most vulnerable and active group of drug abusers are, unfortunately, adolescents and teenagers. A tremendous amount of material has been written, recorded, filmed, and lectured about "peer pressure," a heavily used term. Perhaps "pressure" is not the best word, in this case. Teens and adolescents, who are developing an adult sense of self, may simply feel compelled to fit into their peer group as they search for some new meaning to their changing lives. Facing a time when they will no longer be under parental control, the adolescents' urge to begin asserting themselves is strong, and the desire for acceptance and belonging to a group that is not family feels like a matter of survival to some. In cases where the family unit is not strong, and where there is trouble, neglect, misunderstanding, or a host of other common problems in the immediate family, the urge to belong to a new family becomes even more powerful.
Experimenting with drugs, in these times, is a common way to bond with friends, and is often considered a more aware, more "hip" lifestyle than the one at home. Further, with the forbidden nature of our culture's attitude toward drug use, the mystery becomes compelling and fascinating to someone who is looking to rebel against the norm, and fit into a new sense of "family" with peers.

Adolescents and teens are the most susceptible to drug and alcohol use. In this period of life, all people are compelled to explore their options about who they want to be, how they want to be seen by others, and how they might fit in with their peers. When the family unit is not strong, (and sometimes even when it is) young people who are not feeling particularly stable at this age anyway, are likely to experiment with whatever their friends are using. Although statistics show that there are many bad outcomes to this behavior, teens often simply want immediate gratification, and cannot imagine the effects of drug use on their future.
Teens are somewhat prone to depression as they deal with changes during this period in their lives, and often turn to drugs or alcohol to relieve their painful feelings. You may feel you have special or unusual reasons for wanting to get high, but counselors and therapists understand all of them, and can help you find other options. There are other options.
Drugs, across the spectrum, are readily available to young people, who are, perhaps, the most vulnerable to addiction. Of course, people of all ages are subject to drug abuse. Prescription drugs have become as commonly abused as illicit drugs, since they tend to create a euphoric state. There are endless accounts of those who go from doctor to doctor for new prescriptions of the popular pain reliever, Oxycontin, often not only for personal use, but for the purpose of selling to others.
The elderly are particularly vulnerable, since they are often prescribed a number of different drugs for various conditions, including pain. If not monitored, elderly folks can become confused, or simply develop a preference for the drugs that make them feel the best.
Many of these drugs are relatively new; however, of all of them, alcohol is probably the most commonly used drug throughout history, and continues to be the most popular mind-altering substance in our culture.

Completely Online
Self-Paced
6 Months to Complete
24/7 Availability
Start Anytime
PC & Mac Compatible
Android & iOS Friendly
Accredited CEUs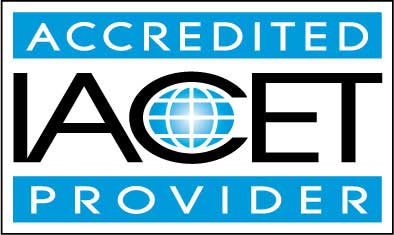 Lesson 1: Drug and Alcohol Abuse -- Awareness, Counseling, and Prevention
An introduction to the causes, consequences, and solutions related to the persistent culture of addiction in today's society.
12

Total Points
Lesson 1 Video
Lesson discussions: Drug and Alcohol Abuse Course; Reasons for Taking this Course
Complete: Lesson 1 Assignment
Complete Assignment: An Introduction
Assessment: Lesson 1: Introduction - Drug and Alcohol Abuse: Awareness, Counseling and Prevention
/ul>
Lesson 2: Availability of Drugs
You may wonder how illegal drugs end up in the hands of kids. Old films showed us seedy characters in dark trench coats offering evil drugs to innocent children. Additional lesson topics: Illegal Drugs; Prescription Drug Abuse
11

Total Points
Lesson 2 Video
Complete: Lesson 2 Assignment
Assessment: Lesson 2: Availability of Drugs
/ul>
Lesson 3: Why Do Humans Abuse Substances?
People choose to alter their consciousness for hundreds of reasons. The use of drugs and alcohol to get high is not a new phenomenon, even though today's choices may be more varied. Additional lesson topics: Prescription Drug Abuse Causes
10

Total Points
Lesson 3 Video
Assessment: Lesson 3: Why do Humans Abuse Substances?
/ul>
Lesson 4: Dependence and Addiction
It is important to know that addiction has been studied extensively. Abuse of substances does not necessarily imply addiction. Additional lesson topics: Alcoholism
11

Total Points
Lesson 4 Video
Complete: Lesson 4 Assignment
Assessment: Lesson 4: Dependence and Addiction
/ul>
Lesson 5: Effects of Use and Dependency -- Potential Social Consequences of Substance Abuse
It could be argued that abuse of substances is a personal choice. If an individual chooses to compromise his or her own health and quality of life, can we just take the attitude of "live and let live?" Additional lesson topics: The Impact of Drugs on Society
10

Total Points
Lesson 5 Video
Assessment: Lesson 5: Effects of Use and Dependancy - Potential Social Consequences of Substance Abuse
/ul>
Lesson 6: Prevention in the Home
In this lesson, we will touch on programs and methods that have been deemed most successful by schools and parenting organizations. Additional lesson topics: Preventing Drug Abuse; Preventing Teen Drug and Alcohol Use
12

Total Points
Lesson 6 Video
Complete: Lesson 6 Assignment
Assessment: Lesson 6: Prevention in the Home
/ul>
Lesson 7: Schools
Approximately 80 percent of our country's public school systems have implemented some kind of drug prevention program. Many have been discontinued due to budget cuts, and some have been eliminated because they simply have not worked. Additional lesson topics: SADD; Drug and Alcohol Abuse on College Campuses
10

Total Points
Lesson 7 Video
Lesson discussions: School Prevention
Assessment: Lesson 7: Schools
/ul>
Lesson 8: Workplace Prevention
ow many people are among us at work who are dealing every day with an abuse or addiction problem? How many people do we contact each day at a place of business who may be struggling with a drug or alcohol problem? Additional lesson topics: The Workplace and Alcohol Problem Prevention
12

Total Points
Lesson 8 Video
Complete: Lesson 8 Assignment
Assessment: Lesson 8: Workplace Prevention
/ul>
Lesson 9: Assessment and Intervention
Assessment involves a number of questions about drug and alcohol use, including current use and use in the past, as well as the level and consistency of use. Additional lesson topics: How Interventions Work
10

Total Points
Lesson 9 Video
Lesson discussions: Intervention
Assessment: Lesson 9: Assessment and Intervention
/ul>
Lesson 10: Treatment
When we can accept that addiction is actually a disease, we can approach its treatment much like we would approach treating other chronic diseases, like diabetes or asthma.
11

Total Points
Lesson 10 Video
Complete: Lesson 10 Assignment
Assessment: Lesson 10: Treatment
/ul>
Lesson 11: Following Up
Recovery does not end when rehab is over. There is a high rate of relapse after rehabilitation, and rehab clinicians and counselors are aware of the odds. Additional lesson topics: Understanding Addiction Relapse; Guide to Recovery
64

Total Points
Lesson 11 Video
Lesson discussions: Let us know what you think of this course; Program Evaluation Follow-up Survey (End of Course)
Complete: Lesson 11 Assignment
Assessment: Lesson 11: Following Up
Assessment: The Final Exam
/ul>
By successfully completing this course, students will be able to:
Describe drug and alcohol abuse -- awareness, counseling, and prevention.
Summarize availability of drugs.
Describe why humans abuse substances.
Summarize dependence and addiction.
Summarize effects of use and dependency -- potential social consequences of substance abuse.
Describe prevention in the home.
Summarize schools and drug use.
Summarize workplace prevention techniques and policies of drug use.
Determine assessment and intervention of drug abusers.
Determine drug abuse treatment.
Summarize following up techniques.
Demonstrate mastery of lesson content at levels of 70% or higher.
Additional Course Information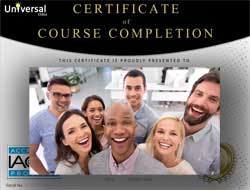 Document Your Lifelong Learning Achievements

Earn an Official Certificate Documenting Course Hours and CEUs
Verify Your Certificate with a Unique Serial Number Online
View and Share Your Certificate Online or Download/Print as PDF
Display Your Certificate on Your Resume and Promote Your Achievements Using Social Media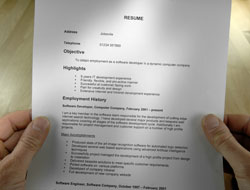 Course Title:
Drug and Alcohol Abuse 101
Lessons Rating:
4.3 / 5 Stars (2,869 votes)
Languages:
English - United States, Canada and other English speaking countries
Category:
Course Type:
Self-Paced, Online Class
Grading Policy:
Earn a final grade of 70% or higher to receive an online/downloadable CEU Certification documenting CEUs earned.
Assessment Method:
Lesson assignments and review exams
Course Fee:
$90.00 U.S. dollars
Choose Your Subscription Plan
"The course was excellent and the instructor graded my assignments and exams quickly." -- Cheryl S.
"I had taken a similar course years ago in college and that is one reason I took this course to not only catch up on anything new that might be available in this topic but also to see if I could do an online course, I found the whole course very helpful the information was good and up to date." -- Nancy D.
"Information was written in down to earth terms. Instructor was very, very helpful in that she graded assignments in a very timely fashion, better than any online class that I have taken before." -- Carol B.
"This course was extremely helpful and resourceful, it help me especially because I have a close friend who is a drug addict, addicted to IV heroin, cocaine and prescription pills. Helping me understand and giving me excellent advice! My Instructor was extremely accommodating and helpful to me and taught the course very well. Thank you I enjoyed it very much!" -- Dayna M.
"This course provided a lot of important information and I am very satisfied." -- Jennifer S.
"This class was AWESOME! I loved everything about this class. I learned so much from it as well. Most excellent!" -- Donna N.
"This course was broken down in different sections that made it easy and very helpful to understand....Learned a lot and instructor was very helpful." -- Johnathon Y.