Cooking and baking are the kinds of activities that most people assume are second nature. After all, we're humans, and our most basic need is to supply ourselves with nutrition. Logically, we should just be able to get in the kitchen and make something to eat.
Many people grow up watching their mothers or fathers cook; they may see them read recipes, combine ingredients, and use sauté pans. These same people often take for granted the ability to get into the kitchen and know what to do.
Having an inborn ability to cook isn't guaranteed. Studies show that having a good role model in the kitchen is one of the best ways to learn how to cook and bake. However, maybe you never had the opportunity to watch someone cook. Perhaps you never had enough time to really apply yourself to the task. Maybe you're just scared of not knowing what to do.
The good news is, it's never too late to start, no matter what your background may be. The most important thing to take with you into the kitchen is a basic understanding of what to do and how to do it.
This course is designed to give you just that. You will learn everything from what supplies you need for getting started to reading recipes and planning meals. You will be provided with a basic understanding of what it means to be in the kitchen and sources for additional information to foster a lifetime of culinary growth!
Completely Online
Self-Paced
Printable Lessons
Full HD Video
6 Months to Complete
24/7 Availability
Start Anytime
PC & Mac Compatible
Android & iOS Friendly
Accredited CEUs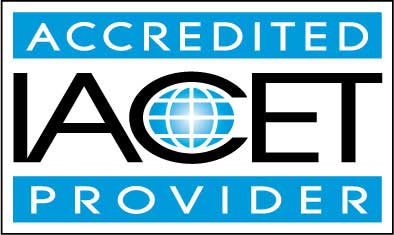 By successfully completing this course, students will be able to:
Describe kitchen equipment needed.
Define cooking terms.
Define baking terms.
Summarize the use of fresh ingredients.
Describe the essential stockings of a pantry.
Demonstrate usage of cooking recipes.
Demonstrate usage of baking recipes.
Summarize techniques used to expand recipes.
Summarize safety techniques in the kitchen.
Demonstrate mastery of lesson content at levels of 70% or higher.
Assessment Guide
| Assessment | Points |
| --- | --- |
| An Introduction | 5 points |
| Lesson 1 Assignment | 25 points |
| Lesson One: Cooking vs. Baking: A Brief Overview | 13 points |
| Lesson 2 Assignment | 25 points |
| Lesson Two: Kitchen Equipment | 14 points |
| Lesson 3 Assignment | 25 points |
| Lesson Three: Cooking Terms | 13 points |
| Lesson 4 Assignment | 25 points |
| Lesson Four: Baking Terms | 15 points |
| Lesson 5 Assignment | 25 points |
| Lesson Five: Fresh Ingredients | 15 points |
| Lesson 6 Assignment | 25 points |
| Lesson Six: Pantry Essentials | 13 points |
| Lesson 7 Assignment | 25 points |
| Zagat Survey | 100 points |
| Lesson Seven: Using Cooking Recipes | 15 points |
| Lesson 8 Assignment | 25 points |
| Lesson Eight: Using Baking Recipes | 13 points |
| Lesson 9 Assignment | 25 points |
| Dessert | 100 points |
| Lesson Nine: Expanding Recipes | 15 points |
| Lesson 10 Assignment | 25 points |
| James Beard Award | 100 points |
| Gluten Free Meals | 100 points |
| Lesson Ten: Meal Planning | 14 points |
| Lesson 11 Assignment | 25 points |
| Lesson Eleven: Safety in the Kitchen | 14 points |
| The Final Exam | 52 points |