Administrative Assistant Fundamentals
Oh how times, and people, have changed in the world over the last few years. Presently and into the foreseeable future, business people will not only have to continue picking up the pace but will need to adapt to new methods, systems and responsibilities that would have seemed unsustainable a few years ago or even just last year!
Technology and necessity have amplified the requirements and pace of this change. It's not all bad news though, the truth of the matter is that this economy is providing opportunities to people in certain segments of the business world--administrative assistants are one of them. AA's are now, and will in the future, be performing roles that middle managers would have done only a year or two ago. They are acting on behalf of their bosses on a regular basis and have full authority to do so.
Whether you are returning to the workforce after a number of years away or you are new to the administrative side of the business world, there are some great opportunities out there for administrative assistants, especially the new kind of administrative assistants--i.e. those who are skilled, prepared to take on extra responsibility and don't mind taking a risk or two.
This is a 3 Part Course, which will begin covering some very important basics before going on to deal with the importance of training others to fulfill the position. We will then focus on the innovative role which has a place both in the present and future--that of a Virtual Assistant!
This course will open your eyes wider in regards to the choices you have available in an Administrative Assistant career, as well as introduce you to the business sector and the opportunities that now exist in this demanding field.
Completely Online
Self-Paced
6 Months to Complete
24/7 Availability
Start Anytime
PC & Mac Compatible
Android & iOS Friendly
Accredited CEUs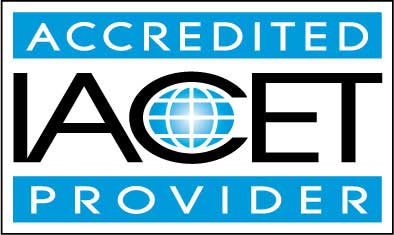 By successfully completing this course, students will be able to:
Identify the role and responsibilities of the Admin Assistant.
Summarize the job duties and skills of an Admin Assistant.
Identify ways of doing the job properly.
Create routines and prepare for diversity.
Be able to train for the position.
Identify self-employment opportunities.
Demonstrate mastery of lesson content at levels of 70% or higher.
Assessment Guide
| Assessment | Points |
| --- | --- |
| An Introduction | 1 points |
| Lesson 1 : Job Overview | 10 points |
| Lesson 2 Assignment | 2 points |
| Lesson 2 : Job Duties & Skills | 10 points |
| Lesson 3 Assignment | 2 points |
| Lesson 3 : Doing Your Job Properly | 8 points |
| Lesson 4 : Be On Top Of Daily Routines | 10 points |
| Lesson 5 : Be Prepared For Diversity | 5 points |
| Lesson 6 Assignment | 2 points |
| Lesson 6 : " Translating "Doing" Into "Teaching" Those Administrative Assistant Skills | 7 points |
| Lesson 7 Assignment - Improve Your Communication Skills | 2 points |
| Lesson 7 : Teaching Those VIP Skills | 6 points |
| Lesson 8 Assignment | 2 points |
| Lesson 8 : How To Develop Good Working Relationships | 7 points |
| Lesson 9 Assignment | 2 points |
| Lesson 9 : Changing Workforces | 10 points |
| Lesson 10 Assignment | 2 points |
| Lesson 10 : Building Self-esteem, Self-confidence & Assertiveness In Yourself & Others | 10 points |
| Lesson 11 : What Exactly Is A Virtual Assistant & How Do I Become One | 9 points |
| Lesson 12 Assignment | 2 points |
| Lesson 12 : Just Another Job Or Is The Va Really Self-employed? | 10 points |
| Lesson 13 : Necessary Marketing, Tools And "Bits & Pieces" | 10 points |
| The Final Exam | 75 points |