Welcome to the world of acrylic painting, an art world full of versatility and bright, bold colors. Because acrylics are water based, it offers opacity (meaning you can paint right over your mistakes) that makes this medium especially appealing to beginners. On the other hand, experienced artists can take full advantage of the unique properties that acrylics offer and push the boundaries beyond their current artistic capabilities.
WHAT ARE ACRYLICS?
What exactly are acrylic paints? In scientific terms, acrylic paint is a pigment that is suspended in a binder of an acrylic polymer emulsion. In simple words, acrylics are liquid plastics. When acrylics dry, you can peel them right off your palette! Acrylics are water soluble and water is the vehicle for binding the paint. This is different from oil paints where the binder is Linseed oil or turpentine. The main advantage of acrylics being water soluble is the drying time. An acrylic painting can dry completely in less than an hour and even faster if you use something like a blow dryer, whereas oil paintings can take days to dry. Water is also very useful as a tool to help blend acrylic paints.
There are products on the market called acrylic retarders, which slow down the drying time. Retarders are made of glycerol or glycerin based products. These are useful when you have several colors of paint on your palette at the same time and want to spend a longer time at your canvas. The retarders also help to blend the paint much better on your canvas, as the paint is slow to dry because water evaporation decreases. Acrylic paints are so versatile and lend themselves to many styles of painting. Just like oils and watercolors, acrylics have their own set of characteristics and attributes. They are nontoxic and do not have any smell which makes them a great medium for children to work with. When painting with acrylics, you can create an amazing blend of vivid colors, or make the paint thick like impasto. When adding water and other mediums to the paint, you can make acrylics look thin and watery, like a watercolor painting.
The range of texture and effects that you can use with acrylics is endless. Even using simple products from around the house with acrylics such as sponges, saran wrap, tissue paper, or plastic forks all lend themselves to creating unique compositions. Another exciting quality about acrylics is that you can paint on just about any surface. Beside paper and canvas, acrylics can be painted on wood, glass, plastic, bricks, clothing, leather, or pottery. There are no limitations here. When a piece of art work is completed, you can cover it with a glossy, matte, or smooth finish. There is no need to put glass over your painting when framing. The possibilities of how to work with acrylics are endless.
Completely Online
Self-Paced
Printable Lessons
Full HD Video
6 Months to Complete
24/7 Availability
Start Anytime
PC & Mac Compatible
Android & iOS Friendly
Accredited CEUs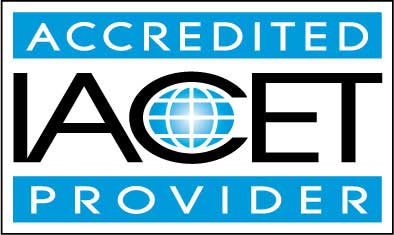 By successfully completing this course, students will be able to:
Describe and define what acrylic painting is.
Identify the supplies you need for acrylic painting.
Demonstrate understanding of how to work with color in acrylic painting.
Summarize the versatility of acrylics.
Summarize vocabulary, texture, and design.
Demonstrate basic painting techniques.
Demonstrate painting a still life.
Demonstrate painting landscapes and seascapes.
Demonstrate painting animals and portraits.
Demonstrate painting abstracts.
Demonstrate creating compositions using tools.
Demonstrate mastery of lesson content at levels of 70% or higher.
Assessment Guide
| Assessment | Points |
| --- | --- |
| Assignment 1 | 100 points |
| What Do You Think? | 100 points |
| Exam 1 | 10 points |
| Assignment 2A | 100 points |
| Assignment 2B | 100 points |
| Exam 2 | 10 points |
| Assignment 3 | 100 points |
| Exam 3 | 10 points |
| Assignment 4A | 100 points |
| Assignment 4B | 100 points |
| Exam 4 | 10 points |
| Assignment 5A | 100 points |
| Assignment 5B | 100 points |
| Exam 5 | 10 points |
| Assignment 6A | 100 points |
| Assignment 6B | 100 points |
| Exam 6 | 10 points |
| Assignment 7 | 100 points |
| Exam 7 | 26 points |
| Assignnment 8A | 100 points |
| Assignment 8B | 100 points |
| Exam 8 | 10 points |
| Assignment 9 | 100 points |
| Exam 9 | 10 points |
| Assignment 10 | 100 points |
| Exam 10 | 10 points |
| Assignment 11 | 100 points |
| Exam 11 | 10 points |
| Assignment 12 | 100 points |
| Assignment 13 | 100 points |
| Exam 13 | 10 points |
| Assignment 14 | 100 points |
| Exam 14 | 10 points |
| Assignment 15A | 100 points |
| Assignment 15B | 100 points |
| Your Rules | 100 points |
| FINAL THOUGHTS | 100 points |
| Final Exam | 40 points |