Online Class: Italian Cooking 101
The goal of Italian Cooking 101 is to teach you how to prepare delicious, economical Italian meals at home, with confidence.
---

How often have you eaten out at an Italian restaurant and wished you could re-create those same fantastic meals at home? This course will teach you just that--how to cook great Italian appetizers, entrées and desserts in your own kitchen. With Cooking Italian 101 you will learn the basic techniques, but you will also learn how to prepare some of the most popular and delicious recipes you enjoy when eating out. Dishes like mozzarella sticks, pasta fagioli, clams oreganata, chicken marsala, shrimp scampi, panna cotta, and ricotta cheesecake are easy to make at home, once you know how. In addition to teaching you how to properly prepare some of your favorite Italian recipes, we will also unveil those Italian cooking "mysteries" that baffle most people, like what "al dente" means, why there are so many different pasta shapes, why Italians eat their salad with their meal and exactly what Grappa is.
Since this is a 101 course, the recipes are intentionally uncomplicated. The simplest preparation method has been presented for the benefit of the novice home chef. As you become more adept, you can try more difficult approaches to these recipes. Don't be fooled by the simplicity however, while it is a beginner's course, it has a lot to recommend it to a more accomplished cook as well.
The goal of Italian Cooking 101 is to teach you how to prepare delicious, economical Italian meals at home, with confidence. To get the most out of the course you should cook along with the recipes as often as you can. It is much easier to learn by doing. Don't fret if the meal you've prepared along with the lesson isn't perfect the first time around. As you learn new techniques and experiment with ingredients, your cooking will get better and even more delicious with time. You will soon discover that your Italian food tastes just as good as your favorite restaurant's, minus the extra expense of eating out!
There are eleven comprehensive lessons written in an easy to follow manner. The end of each lesson will provide you with summary review questions so that you may effectively test your new found knowledge. We encourage you to use these self-test questions to determine whether you are ready to move on to the next lesson or if you should review portions of the preceding lesson before taking the next step. Don't rush yourself. Take the time to read all portions of the lessons and complete the exercises and self-tests. Making full use of this course, in its entirety, is the first step in becoming a top notch Italian chef. So, get your apron on and get ready to mangia! (That's Italian for "EAT!")
Lesson 1 : Buongiorno! Welcome to the World of Italian Food and Cooking

Italian is not just pizza and pasta! This lesson will give the student a brief history of Italian food and cooking. It will also include an explanation of why Italian cooking is unique when compared to other Mediterranean and European foods.

Lesson 2 : Pantry Staples for Italian Cooking

This lesson will introduce the student to various pantry items, such as seasonings, oils, and foods that make Italian cooking easy any day of the week.

Lesson 3 : Basic Equipment, Simple Cooking Techniques, Meal Courses

This lesson will explain which kitchen equipment you should have on hand for creating great Italian meals. Some cooking gadgets that are nice to have, but not required for the course, will be described and listed.

Lesson 4 : Easy Italian Appetizers

Appetizers are a time-honored tradition when serving an authentic Italian meal.

Lesson 5 : Hearty Italian One-Pot Soup Meals

A "one-pot" meal combines protein, vegetables, and carbohydrates all in one dish. Every culture has at least several of these wonderful no-hassle recipes on their list of easy dinner favorites, and Italians are no different.

Lesson 6 : Preparing Perfect Pasta

No course on cooking Italian basics would be complete without a lesson on pasta. Also known as "macaroni" to most Italian-Americans, pasta is an important staple in the Italian kitchen.

Lesson 7 : Pasta Sauces and Toppings

This lesson will teach you how to make sauces and mixtures to accompany the plethora of pastas discussed in Lesson Six.

Lesson 8 : Meat, Chicken, and Fish -- Italian Style

Italians have their own way of preparing meat, poultry, and fish. This lesson will introduce you to the basic and delicious methods of serving these protein portions of a main course.

Lesson 9 : Healthy Italian-Style Salads

Salads are an Italian tradition. Whether a simple salad of dandelion leaves dressed in olive oil and vinegar, or a vibrant combination of seafood, red onions, and celery.

Lesson 10 : Italy's Favorite Beverages

Espresso, cappuccino, lemon soda, full-bodied red wine; these are some of the beverages that are favored by Italians.

Lesson 11 : Creating Sumptuous Italian Desserts

Few can resist the delectable espresso and chocolate flavor that permeates the layers of homemade tiramisu or the bright, palette-cleansing taste of lemon Granita.

Course Conclusion And Resources

You have completed the Italian Cooking 101 course in its entirety. You are now an official Italian cook.
By successfully completing this course, students will be able to:
Describe pantry staples for italian cooking.
Summarize basic equipment, simple cooking techniques, and basic meal courses.
Demonstrate making easy italian appetizers.
Demonstrate making hearty italian one-pot soup meals.
Demonstrate preparing perfect pasta, pasta sauces, and toppings.
Describe cooking meat, chicken and fish italian style.
Demonstrate making healthy italian style salads.
Summarize Italy's favorite beverages.
Create Italian desserts.
Demonstrate mastery of lesson content at levels of 70% or higher.
Additional Course Information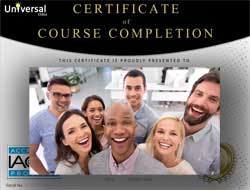 Document Your Lifelong Learning Achievements

Earn an Official Certificate Documenting Course Hours and CEUs
Verify Your Certificate with a Unique Serial Number Online
View and Share Your Certificate Online or Download/Print as PDF
Display Your Certificate on Your Resume and Promote Your Achievements Using Social Media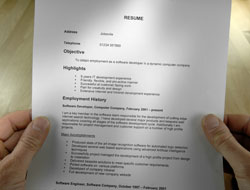 Course Title:
Italian Cooking 101
Lessons Rating:
4.7 / 5 Stars (1,722 votes)
Languages:
English - United States, Canada and other English speaking countries
Category:
Availability:
This course is online and available in all 50 states including: California, Florida, Georgia, Illinois, New York, Pennsylvania, Ohio, and Texas.
Course Type:
Self-Paced, Online Class
Grading Policy:
Earn a final grade of 70% or higher to receive an online/downloadable CEU Certification documenting CEUs earned.
Assessment Method:
Lesson assignments and review exams
"This was an excellent course where I learned a great deal about Italian cooking. I tried several of the recipes and have also made plans to try even more of them. Thanks again!" -- Joseph v S.
"Italian Cooking 101 is one of the best courses I have attended. Thank you all for creating this program, making it fun, interesting, useful, and greatly educational...I am having a very enjoyable time learning new things, and enhancing my skills at Universal Class..." -- Beth T.
"What a great class. I have learned so much about cooking with healthy and fresh ingredients that it has elevated the quality of my meals. They are more enjoyable and even nice to look at. This was a beneficial course and I will recommend it to friends. Thank you!" -- Stacy H.
"This is a wonderfully presented course." -- Sylvia O.
"I liked that the course provided recipes and pictures." -- Joshua F.
"Very fast feedback once an assignment was completed." -- BJ P.
"I enjoyed the different recipe options." -- Sharon S.
"I loved learning how to make great Italian foods, and learning some of the history of some of the dishes" -- Vickie W.
"The instructor was fantastic. Very professional and very nice. I would highly recommend friends to take the class, so informative." -- MaryAnn C.
"Wonderful instructor. Loved it all." -- Ellie A.
View More Testimonials...