Virus Removal and Protection 101
---

COURSE CLOSED
---
We're sorry, this course is no longer open for enrollment.
11

12

10

1.0
Course Description
It's amazing how many of us own personal computers at home, belong to Internet networking systems in work environments, and yet don't understand the very basics regarding Internet Security. While we've all heard terms like worms, spyware and Trojan horse, we're not exactly sure what they are or what they do to our computer.
Nearly every one of us has experienced an Internet virus in our computer's lifetime but still neglect to take adequate steps to protect our computers, our data, and our privacy from others through best-practice protection methods.
In this course, we'll define the difference between a virus and spyware. We'll break down the source and damage a virus can cause to your computer and share information on protecting your computer against virus attacks. Safe computer usage is the primary focus of this course. You'll learn how to reduce your vulnerability to online spam, spyware and viruses and take steps to protect your computer against all malware. This course will help you pay more attention in regard to monitoring your computer usage and downloads and how to detect, identify, and clean an infection.
Options for virus removal may help protect your computer, your privacy, and your important documents from attack. We'll explain why the installation of security patches is just as important as installing antivirus software to your computer. We'll discuss Internet Security options and where you can find popular antivirus software downloads or where you can purchase them for installation onto your computer. Finally, we'll discuss Internet safety tips for you and your family.
Completely Online
Self-Paced
Instructor Feedback
6 Months to Complete
24/7 Availability
Start Anytime
PC & Mac Compatible
Android & iOS Friendly
Accredited CEUs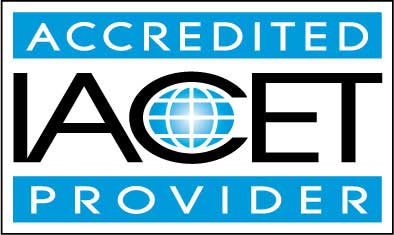 Request More Information

Have a question? Check out our
FAQ
or contact us for more information.
Course Lessons
Lesson 1: Online Threat Basics

Learning how to safeguard your computer system from spam, viruses, and spyware is a valuable component to computer ownership.
10

Total Points
Review 2 Articles: How Spam Works; Internet Dangers
Take Poll: Virus Removal and Protection Course
Complete: Lesson 1 Exam
Lesson 2: Beware of Common Internet Dangers

Among the major drawbacks of Internet computer usage are dangers such as infections, viruses, and spyware.
10

Total Points
Review 2 Articles: Trojan Horses; Worms, Viruses, and Trojan Horses
Complete: Lesson 2 Exam
Lesson 3: What the Heck Is Spyware?

Spyware can collect your personal information, change your computer configurations, and make your computer behave erratically.
8

Total Points
Review 2 Articles: How Spyware Works; What is spyware?
Complete: Lesson 3 Exam
Lesson 4: What Is a Virus?

Basically, a computer virus is some type of malicious program that is specifically designed to delete your files, damage your computer system, and generally make a mess out of the inside of your computer's operating system.
10

Total Points
Review 2 Articles: Computer Virus Hoaxes; What are computer viruses?
Take Poll: Virus
Complete: Lesson 4 Exam
Lesson 5: Anatomy of a Virus

Understanding the basic anatomy of a virus will help you become more adept at recognizing attack or infection and how you can protect your computer and your files against it.
10

Total Points
Review Article: What is a virus?
Complete: Lesson 5 Exam
Lesson 6: Protecting Your Computer Against Virus

You can take much of the risk out of using your personal computer by making a habit of performing certain common tasks.
10

Total Points
Review 3 Articles: Avoiding Viruses; How to Protect a Computer; Best Antivirus Software Review
Complete: Lesson 6 Exam
Lesson 7: Reducing Your Vulnerability

Reducing your vulnerability to virus attacks means you have to take time to determine how your computer usage and habits might expose you to a computer virus.
10

Total Points
Review Article: How to Protect Against Viruses
Complete: Lesson 7 Exam
Lesson 8: Getting Rid of a Virus

You do not have to be a computer whiz to understand the basics of virus removal; and whether or not you attempt virus removal yourself, it is a good idea to know how it is done.
9

Total Points
Review 2 Articles: Caught a virus?; How to Get Rid of a Computer Virus
Complete: Lesson 8 Exam
Lesson 9: Installing Security Patches

Anytime you subscribe to antivirus, firewall, or antispyware protection, you will need to continually update your systems files in order to identify changes, improvements, or new parameters that help your computer detect and get rid of such viruses.
9

Total Points
Review Article: Installing Security Patches
Complete: Lesson 9 Exam
Lesson 10: Internet Security Options

Your selection of antivirus software and protection should be based on your computer usage. An antivirus program that you buy for home use may be totally different from something you would use at work.
8

Total Points
Review 2 Articles: Guide to Securing Your PC; How Firewalls Work
Complete: Lesson 10 Exam
Lesson 11: Top Ten Tips for Internet Safety

Protecting your computer against viruses and reducing your vulnerability are all responsibilities of the computer user.
62

Total Points
Review 2 Articles: Cyber Security Tips; WiFi Home Network Safety
Take Poll: Protecting Your Computer
Take Survey: Course Comments
Take Survey: Program Evaluation Follow-up Survey (End of Course)
Complete: Lesson 11 Exam
Complete: The Final Exam
Learning Outcomes
By successfully completing this course, students will be able to:
Describe online threat basics.

Describe beware of common internet dangers.

Define virus.

Define what is a virus.

Describe anatomy of a virus.

Know protecting your computer against virus.

Describe reducing your vulnerability.

Determine the best methods for getting rid of a virus.

Know installing security patches and other Internet security options.

Know top ten tips for internet safety, and

Demonstrate mastery of lesson content at levels of 70% or higher.
Student Testimonials
"The course changed my perspective on computers in a good way. They are not toys to be taken for granted as a simple means of entertainment. I liked the instructor very much. He seems very polite, knowledgeable, interested in the subject, as well as extremely informed. He responded to questions in a timely manner. Thank you." -- Roseann G.
"Great and helpful in real life." -- Joann B.
"What was most helpful were the hints to increase my computer's security and help protect it from viruses and other malware and what to do if my computer is infected." -- Patty C.
"All of it was helpful. I knew a little, and this helped me get a better understanding of how to do things and how to avoid a lot of problems. Great course, I will continue to take some courses from Universal Class." -- Gilbert M.
"I enjoyed taking a course that covered how to deal with computer viruses with an overview before dealing with actual computer problems. Knowledge is certainly power." -- Margaret B.
"The instructor helped me out in this class." -- Darlene D.