Online Class: How To Be a Substitute Teacher
This course will walk any prospective substitute teacher through the beginning thoughts of the profession all the way to how to handle that first day with the students.
---

$
70.00
no certificate
- OR -
$
95.00
with CEU Certificate*
Start Right Now!
$95.00
(with CEU Certificate)
---
Taking multiple courses? Save with our
platinum program
.
12

13

1,110

Students

have taken this course

4

0.4
Mastering the Craft of Substitute Teaching: From Inquiry to Impact
Stepping into the world of substitute teaching isn't merely about filling in the gaps; it's about forging meaningful connections, molding young minds, and influencing the future of education. It presents a unique opportunity for those who harbor a passion for imparting knowledge, coupled with the desire for flexibility in their professional life.
However, as with any noble pursuit, the journey towards becoming a substitute teacher brims with queries and contemplations. You might ponder: What credentials do I need? What academic and practical training should I undertake? How can I impeccably plan and execute my lessons? What can I anticipate in a regular day of substitute teaching? And most crucially, how can I ensure that my teaching resonates, captivates, and guides students in the right direction?
Enter our comprehensive course, designed to seamlessly navigate you through every facet of substitute teaching—from the nascent curiosity about the field to confidently standing at the helm of a classroom, guiding eager learners.
By enrolling, you'll embark on a transformative journey where you'll:
Understand the profound perks and inherent challenges of substitute teaching.
Unearth the traits that distinguish an exceptional substitute teacher.
Gain clarity on requisite qualifications and dive deep into the application processes.
Familiarize yourself with indispensable knowledge every substitute teacher should possess.
Decode the intricate tapestry of a day in the life of a substitute teacher.
Arm yourself with tried-and-tested strategies to cultivate a focused, respectful, and engaged classroom environment.
Gaze into the future landscape of substitute teaching, understanding its evolution and potential trajectories.
Substitute teaching is more than a profession—it's a calling, a responsibility, and a dynamic canvas where every day presents a fresh opportunity to inspire and be inspired. With our meticulously crafted course, you won't just be prepared; you'll be empowered, ready to step into any classroom with confidence, competence, and a genuine zeal to make a lasting difference. Whether you're on the cusp of this fulfilling journey or looking to refine your existing skills, this course is your roadmap to success in the world of substitute teaching.
Course Motivation
Why Substitute Teach?

Substitute teaching is a profession that attracts many kinds of people for many different reasons. It can be an extremely flexible part time job, or it can be a full time career. It is also a great job for a transitional time in someone's life, but it can also serve well as a long term occupation. Beyond the inherent flexibility of substitute teaching as an income source, there are many other reasons that people choose substitute teaching as their occupation.
Community Involvement
Some substitute teachers enjoy substituting because of the involvement opportunities it gives them in their communities. Not only does substitute teaching allow people to contribute to their communities in a beneficial way, but it also is an excellent opportunity to work with youth and help make a positive difference in their lives.
In any community, its residents rely on their schools to teach their young to be prepared to face tomorrow as educated adults. Schools need to meet that challenge even when a regular classroom teacher is unavailable because of a conference, a coaching event, or illness. Substitute teachers make positive community contributions by helping to maintain consistency and provide professional services when schools need it most.
Parents of school age children sometimes choose to become substitute teachers so that they can become involved in their children's schools. Substituting is a great way to become involved in their children's education and have a positive impact on their children's schools. (Some substitutes, however, do decline assignments of classes that have their own children in them.)
Other substitute teachers find it very fulfilling to work with youth. These people have a gift and talent in working with students. As with any situation in which children and youth are involved, it can be challenging to work with this age group (just ask any parent!), and in a classroom setting, it is often one adult to thirty children. However, a desire to work with young people and to help contribute positively to their lives is a rewarding reason to become a substitute teacher.
Experience
Substitute teaching also offers excellent experience for individuals considering a career in teaching, looking to broaden their skills, or hoping to experience different kinds of employment. For people who are thinking about or working toward a career in education, substitute teaching can provide unparalleled hands-on experience in the classroom. Different classroom situations arise, and substitute teachers need to think and react quickly. For people planning to go into education full time, these are valuable opportunities to gain experience in finding a personal classroom management style, dealing with behavioral challenges, and organizing a day. That classroom experience looks good on a resume for people applying for teaching positions. Additionally, this experience can translate into speaking confidently in a job interview for a full time teaching position when the time comes.
Even for people who are between other jobs or careers can find substitute teaching useful and rewarding. The overall job market is more competitive in this economy, and substitute teaching can provide a flexible solution in the interim. Not only can a substitute teacher be able to decline a day's assignment to be available for a job interview elsewhere, but also the time spent substitute teaching fills what would otherwise be an employment gap in the resume. Experience in substitute teaching during an interim period shows a dedication to keep working and a confidence to work at something a little out of the ordinary (from the person's usual career path).
Pay
In general, the pay for substitute teaching is comparable to other part time jobs in the marketplace. When combined with the flexibility and professional schedule that substitute teachers have, this can be an appealing opportunity for people looking for part time work. However, some people may find that some of the educational and certification requirements that some states, municipalities, or school districts impose what may seem disproportionate to the pay that substitute teaching offers.
Pay rates for substitute teachers can vary greatly. The pay rate in a particular school can be based on several factors, including supply and demand, location of the school, available budget, type of assignment, and qualifications of the substitute teacher. In the United States, the lowest pay rates are $20 per day in some of the most rural areas, while in larger urban settings, like New York City or Los Angeles, substitutes could earn $150 per day or more. The average pay for a day's substituting in the United States is around $105, according to the National Substitute Teacher's Alliance. While most schools pay substitutes per day (or per half-day if needed), most substitute teachers work anywhere from six and one-half to seven and one-half hours per day.
Schedule and Flexibility
Substitute teaching offers excellent flexibility within a professional schedule that is unavailable in most other occupations. This reason alone has attracted many people to substituting over the years.
First, the general schedule of substitute teachers involves no evenings, weekends, or holidays. In fact, the end of the workday is the end of the school day, so parents with school age children can work outside the home and still be home in time for their children. Substitute teaching has long appealed to people with active family lifestyles.
Another benefit in substitute teaching is the flexibility of assignments. If someone is only available to work Tuesdays and Thursdays, that is possible with substitute teaching. If someone is taking a winter skiing vacation, that is also possible to work with. Substitute teachers only accept the assignments that they want. If there is a schedule conflict on a given day, a substitute needs only to decline any requests that come in that day. Of course, the converse is true; there may not be assignments available on days that a substitute teacher is wishing to work.
Additionally, there is flexibility in the types of assignments to accept. Some substitutes prefer working with elementary age children while others enjoy older high school students. Perhaps some substitutes may wish to work in classrooms with a variety of subjects while others want math, science, and technology assignments. Again, the flexibility is there to accept or decline any assignment.
There are many reasons that people are attracted to and thrive in substitute teaching. From a flexible and a family appropriate schedule, to valuable experience in education, to giving back to the local schools and community, substitute teaching can be a rewarding and fulfilling occupation.
Completely Online
Self-Paced
Printable Lessons
Full HD Video
6 Months to Complete
24/7 Availability
Start Anytime
PC & Mac Compatible
Android & iOS Friendly
Accredited CEUs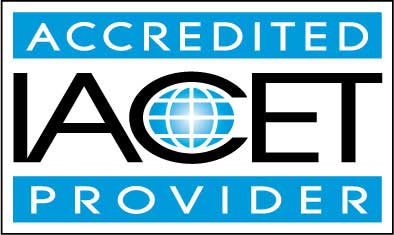 Lesson 1. Why Substitute Teach?
Substitute teaching is a profession that attracts many kinds of people for many different reasons. It can be an extremely flexible part time job, or it can be a full time career.
11

Total Points
Lesson 1 Video
Lesson discussions: Substitute Teaching; Reasons for Taking this Course
Complete Assignment: Course Introduction and Goals
Assessment: Lesson 1: Why Substitute Teach?
Lesson 2. Characteristics of Effective Substitute Teachers
Teaching youth in a school setting requires certain skills and traits to do the job effectively. Teaching youth as a substitute teacher requires some different skills and traits as well.
10

Total Points
Lesson 2 Video
Assessment: Lesson 2: Characteristics of Effective Substitute Teachers
Lesson 3. Educational Requirements for Substitutes
At the very minimum, each state requires that a substitute teacher have a high school diploma or have successfully passed the General Educational Development (GED) exam.
10

Total Points
Lesson 3 Video
Assessment: Lesson 3: Educational Requirements for Substitutes
Lesson 4. Finding Opportunities for Substitute Teaching
While states set minimum qualifications and requirements for substitute teachers, school districts collect an applicants records, can set additional requirements, and hire and place substitute teachers.
10

Total Points
Lesson 4 Video
Assessment: Lesson 4: Finding Opportunities for Substitute Teaching
Lesson 5. A Typical Day of Substitute Teaching
As with most jobs and professions, there is no 100 percent typical day that each and every person in the profession will experience.
10

Total Points
Lesson 5 Video
Assessment: Lesson 5: A Typical Day of Substitute Teaching
Lesson 6. Assembling Your Resources
To help you succeed at substitute teaching, it is best that you prepare these resources ahead of time so that you can be confident that you can handle what comes your way.
10

Total Points
Lesson 6 Video
Lesson discussions: Resources
Assessment: Lesson 6: Assembling Your Resources
Lesson 7. School Policies, Procedures, and Culture
Substitute teachers who plan to work in a variety of schools and districts need to be prepared to face small and large differences in each environment.
10

Total Points
Lesson 7 Video
Assessment: Lesson 7: School Policies, Procedures, and Culture
Lesson 8. Preparing for the Day
The first step in a day of substitute teaching is getting the actual teaching assignment for the day.
10

Total Points
Lesson 8 Video
Assessment: Lesson 8: Preparing for the Day
Lesson 9. Classroom Management. Part 1.
New substitute teachers may worry about a host of problems. Combine that with knowing that school administration is hoping that their substitute teachers can keep everyday classroom situations under control, it can make for a very stressful situation.
10

Total Points
Lesson 9 Video
Assessment: Lesson 9: Classroom ManagementPart 1
Lesson 10. Classroom Management. Part 2.
In the last chapter on classroom management, you looked at the things that can help you set up a successful plan for facing a day of substitute teaching.
10

Total Points
Lesson 10 Video
Assessment: Lesson 10: Classroom ManagementPart 2
Lesson 11. Wrapping up the Day
Before you can go home, however, there are few things you need to do as part of your job, as a common courtesy, but also to impress the regular teacher and the school with your abilities
10

Total Points
Lesson 11 Video
Assessment: Lesson 11: Wrapping up the Day
Lesson 12. The Future of Substitute Teaching
In some school districts, substitute teachers are in great demand. In other places, the supply exceeds the demand.
10

Total Points
Lesson 12 Video
Lesson discussions: Reasons to Substitute; Program Evaluation Follow-up Survey (End of Course); Course Comments
Assessment: Lesson 12: The Future of Substitute Teaching
By successfully completing this course, students will be able to:
Describe why substitute teaching may be a good choice for you.
Describe characteristics of effective substitute teachers.
Identify educational requirements for substitutes.
Describe a typical day of substitute teaching.
Describe school policies, procedures, and culture.
Describe the basic principles of classroom management.
Summarize the future of substitute teaching.
Demonstrate mastery of lesson content at levels of 70% or higher.
Additional Course Information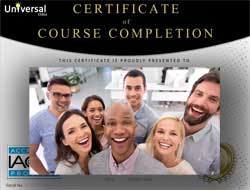 Document Your Lifelong Learning Achievements

Earn an Official Certificate Documenting Course Hours and CEUs
Verify Your Certificate with a Unique Serial Number Online
View and Share Your Certificate Online or Download/Print as PDF
Display Your Certificate on Your Resume and Promote Your Achievements Using Social Media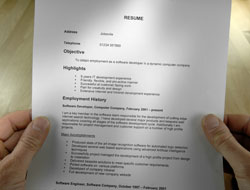 Course Title:
How To Be a Substitute Teacher
Lessons Rating:
4.5 / 5 Stars (1,477 votes)
Languages:
English - United States, Canada and other English speaking countries
Availability:
This course is online and available in all 50 states including: California, Florida, Georgia, Illinois, New York, Pennsylvania, Ohio, and Texas.
Course Type:
Self-Paced, Online Class
Grading Policy:
Earn a final grade of 70% or higher to receive an online/downloadable CEU Certification documenting CEUs earned.
Assessment Method:
Lesson assignments and review exams
Course Fee:
$95.00 U.S. dollars
Choose Your Subscription Plan
"Well organized and excellent selection of topics covered." -- Denise T.
"Magnificent courses, how else could I explain it, thank you." -- Victor O.
"Great instructor. Provides material in a way easy to comprehend." -- Kim M.
"Helpful information and the instructor answered right away when needed." -- Claudia S.
"Instructor was knowledgable about info." -- Cathy R.
"Every lessons was planned well." -- Verona A.
"All of it was helpful!" -- Cynthia S.
"I just got my substitute teacher certificate and was looking for information to help me get started. This class covers everything that a new substitute teacher needs to know to get started. Now I can enter the classroom with confidence. It was all helpful!" -- Rena C.