Online Class: Introduction to Gardening
This course will take you from the basic plant parts, and why they are important all the way to the production of fruit. You will discover the importance of having good soil, and what that means, and how to correct it in your yard.
---

Fulton County Library System
Does spring weather make you wish to get your hands dirty in the garden? Is your neighbor's garden the envy of your eye? Have you always wanted to start a garden but just were not sure how to start? The easiest way make this decision is to take a class that will guide you step by easy step through the process of deciding what kind of garden you wish to start, where to place it, how to be certain that the soil is ready and good for growing, how to know what to plant and where to plant it.
Basic Gardening will take you from the basic plant parts, and why they are important all the way to the production of fruit. You will discover the importance of having good soil, and what that means, and how to correct it in your yard. The gardener's best friend is the composter, and the beginning gardener needs to understand just what composting is and why that is such an important skill. Becoming more aware of the ecology of our world and how we can work with it rather than against it is a very important lesson.
You will also learn about plant hardiness and planting zones; about the most important date in a gardener's life: the date of the last spring frost. You will learn about plant propagation, the proper care of seedlings, and how to care for newly transplanted additions to your garden. You will even learn how to repel pests and attract butterflies and hummingbirds to your yard. Basic Gardening is a class to give the novice gardener all the basic information necessary to begin the most popular U.S. hobby to date: gardening.
Lesson One. Gardening Basics

To really become a good gardener it is important that you understand the process, from the ground up. By learning about how things grow, starting with a seed in most cases, you can get an idea of gardening. This lesson focuses on the basics.

Lesson Two. Where to Start

To get started gardening there must first be a planning stage. Decide on the best possible location. Determine the purpose your garden will serve. This lesson looks at garden placement and purpose, and why they are important.

Lesson Three. Secrets to Great Soil

To really have a great garden you must first understand soil. This is because it is the basis of where the plant will grow. This lesson explains the different types of soil, how to compost, and which type of soil is better for gardening.

Lesson Four. Garden Maintenance

Water is essential for life, especially when it comes to gardening. In this lesson you will learn the basics of water. It will be beneficial in determining what type of plants to grow and how to water your garden.

Lesson Five. Pest Control

Pests go hand in hand with gardening. They are a part of life. Knowing what type of pests may infiltrate your garden will help you rid your garden of them. This lesson looks at typical garden pests and removal methods.

Lesson Six. Solutions to Difficult Gardening

In this lesson you will learn some size constraints that gardeners may run into. They exist whether living in an apartment or a single family home. This lesson will give some solutions to some of the sizing problems that you may encounter.

Lesson Seven. Plant Propagation

This lesson explains what plan propagation is and what the different classifications involve. You will learn from a local gardening expert, why and how to take cuts, as well as how to start planting seeds.

Lesson Eight. Flower Garden

A very popular way to get started in gardening is to grow a flower garden. There are different types of flowers to choose from and this lesson will break them down so that you know which is the best route for you to take.

Lesson Nine. Vegetable Garden

What could be better than harvesting your own vegetables and preparing them for the family? In this lesson you will learn some of the basics of vegetable gardening and be on your way to preparing a great salad.

Lesson Ten. Herb Garden

Herb gardens are easy to grow and can be a great kitchen resource. This lesson explains herb gardening from what grows easily to the various ways the herbs can be used.

Lesson Eleven. Specialty Gardens

There are other types of gardens beyond vegetables, flowers, and herbs. In this lesson you will be introduced to some specialty gardens and learn what they consist.
By successfully completing this course, students will be able to:
Describe where to start.
Describe the secrets to great soil.
Summarize garden maintenance.
Summarize pest and disease control.
Summarize solutions to difficult gardening.
Describe plant propagation.
Summarize how to create a flower garden.
Summarize how to create a vegetable garden.
Summarize how to create a herb garden.
Demonstrate mastery of lesson content at levels of 70% or higher.
Additional Course Information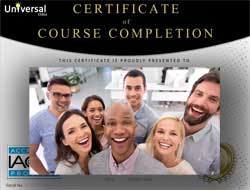 Document Your Lifelong Learning Achievements

Earn an Official Certificate Documenting Course Hours and CEUs
Verify Your Certificate with a Unique Serial Number Online
View and Share Your Certificate Online or Download/Print as PDF
Display Your Certificate on Your Resume and Promote Your Achievements Using Social Media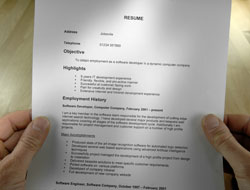 Course Title:
Introduction to Gardening
Lessons Rating:
4.4 / 5 Stars (3,772 votes)
Languages:
English - United States, Canada and other English speaking countries
Category:
Availability:
This course is online and available in all 50 states including: California, Florida, Georgia, Illinois, New York, Pennsylvania, Ohio, and Texas.
Last Updated:
February 2023
Course Type:
Self-Paced, Online Class
Grading Policy:
Earn a final grade of 70% or higher to receive an online/downloadable CEU Certification documenting CEUs earned.
Assessment Method:
Lesson assignments and review exams
"Loved this course. I feel like I have learned a lot about gardening and ways to improve my yard. It is very helpful. I now feel like I'm prepared to plan out my garden and learn even more about gardening as I put what I learned into practice." -- Nohely G.
"Loved taking this course, very informative and the instructor graded my work very quickly and provided positive, encouraging feedback that made me smile I would definitely recommend this course to anyone interested in gardening." -- Gabriela R.
"I wanted to know more about gardening and I learned tons. The information was presented in an interesting way and the instructor was great." -- Martica P.
"This instructor is excellent. I would really enjoy taking another course from this instructor. Very organized and motivating!" -- Tonia C.
"Instructor was prompt with feedback and grading. Was a great experience!" -- Carrie M.
"The instructor is very friendly and helpful. I enjoy her comments and her style of teaching online." -- Susan M.
"I loved this course as i have great interest." -- Geraldine O.
"Loved the course and the whole experience." -- Laree P.
"Instructor was very good and attentive." -- Lucinda M.
"Fun course! Great teacher!" -- Muffett V.