Online Class: Excel 2013
---

$
60.00
no certificate
- OR -
$
85.00
with CEU Certificate*
20

40

8,633

Students

have taken this course

11

1.1
Microsoft Excel 2013 is a spreadsheet program that comes packaged with the Microsoft Office family of software products. Just like the other programs by Microsoft, Excel can be used for a wide variety of purposes such as creating address books, mailing lists, grocery lists, tracking expenses, creating invoices and bills, doing financial accounting, balancing checkbooks, as well as any other purpose that requires a spreadsheet or table.
This course will teach you the skills you'll need to successfully use Excel 2013. Each lesson contains step-by-step instructions and explanations to show you how to use all the features, and also provides video tutorials on how everything is done. You don't need previous experience with Excel to be able to complete this course. This course will start with basic skills, then move forward to more advanced features and techniques.
In our Excel 2013 course, you'll learn how to:
· Create a spreadsheet
· Format cells, rows, columns, and entire worksheets so they fit and match your data
· Enter data into a spreadsheet
· Use formulas and functions for math, accounting, and totaling
· Create formulas and functions
· Create charts and diagrams for your data
· Create data lists and forms
· Create and use pivot tables and pivot charts
· Work with Excel templates
· Share and protect your worksheets and workbooks
· Use What-If Analysis to determine possible outcomes
· And much, much more
This course breaks up the most complex features of Excel into easy-to-understand blocks of information. Each lesson is a building block that moves you one step closer to using Excel like a pro – which you will be by the end of this course. Even if you're new to Excel, you're just 20 lessons away from having the advanced skills you need to use this amazing program.
Completely Online
Self-Paced
Printable Lessons
Full HD Video
6 Months to Complete
24/7 Availability
Start Anytime
PC & Mac Compatible
Android & iOS Friendly
Accredited CEUs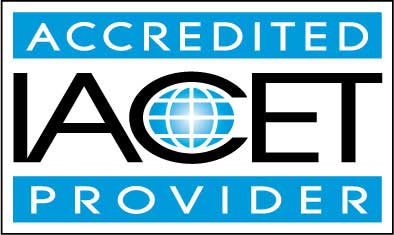 Lesson 1: Introduction to MS Excel 2013
This course will cover the many features of Excel and how to use them, starting with the simple and working to the most complicated.
10

Total Points
Lesson 1 Video
Review Article: What's new in Excel 2013
Take Survey: Reasons for Taking this Course
Complete: Lesson 1 Exam
Lesson 2: Navigating Excel 2013
In this lesson, we're going to focus on the major elements of Excel 2013 and take a few minutes to become familiar with their purpose.
10

Total Points
Lesson 2 Video
Complete: Lesson 2 Assignment
Complete: Lesson 2 Exam
Lesson 3: Worksheets and Workbooks
In this lesson, we'll learn all about worksheets and workbooks.
11

Total Points
Lesson 3 Video
Review 2 Videos: Linking your sheets and workbooks together in Excel 2010, Excel 2007, and Excel 2013; How to Move a Worksheet to Another Excel 2013 Workbook
Complete: Lesson 3 Assignment
Complete: Lesson 3 Exam
Lesson 4: Entering Information into MS Excel 2013
The first thing you want to do before you type anything, is to spend a little time planning the spreadsheet.
11

Total Points
Lesson 4 Video
Review Article: Entering Data in Excel
Complete: Lesson 4 Assignment
Complete: Lesson 4 Exam
Lesson 5: Introduction to Working With Cells, Rows, and Columns
Selecting data in Excel is different from selecting text in a word processing program, because you must select cells.
11

Total Points
Lesson 5 Video
Review Article: Insert or delete cells, rows, and columns
Complete: Lesson 5 Assignment
Complete: Lesson 5 Exam
Lesson 6: Formatting Data and Cells
Formatting a worksheet can change the look and feel of it. You can add color, change fonts, put in headings, apply styles, and much more.
11

Total Points
Lesson 6 Video
Review Article: Format your chart
Complete: Lesson 6 Assignment
Complete: Lesson 6 Exam
Lesson 7: Formatting Rows and Columns
In MS Excel 2013, the width of a column is determined by how many characters can be displayed within a cell.
10

Total Points
Lesson 7 Video
Review 2 Articles: Change the column width and row height; Show or hide columns and rows
Complete: Lesson 7 Assignment
Complete: Lesson 7 Exam
Lesson 8: Editing Cells, Rows, Columns, and Worksheets
MS Excel 2013 makes creating - and editing - spreadsheets a lot easier because correcting errors is clean and uncomplicated.
9

Total Points
Lesson 8 Video
Review Article: Freeze rows and columns
Complete: Lesson 8 Assignment
Complete: Lesson 8 Exam
Lesson 9: Introduction to Formulas and Calculations
If you use spreadsheets to do accounting for a business, track totals, invoice customers, or anything that requires mathematics, Excel's ability to calculate formulas is going to save you errors and headaches.
11

Total Points
Lesson 9 Video
Review Article: How to quickly apply formula to an entire column or row in Excel?
Review Video: Excel 2013 Tutorial - How to do Math and Formulas in MS Excel 2013
Complete: Lesson 9 Assignment
Complete: Lesson 9 Exam
Lesson 10: Working With Formulas and Functions
A function, by definition in Excel, is a pre-designed formula that performs a certain calculation.
10

Total Points
Lesson 10 Video
Review Article: New functions in Excel 2013
Review Video: How to Work With Text Functions in Excel
Complete: Lesson 10 Assignment
Complete: Lesson 10 Exam
Lesson 11: Maintaining Worksheets
Any Excel worksheet that you create can easily become overwhelming because there's so much information contained in it. For that reason, it's important to learn how to maintain your worksheets to help you keep on top of all the information.
11

Total Points
Lesson 11 Video
Review Article: Managing Data in Excel 2013
Review Video: Transfer data from one Excel worksheet to another automatically
Complete: Lesson 11 Assignment
Complete: Lesson 11 Exam
Lesson 12: The What-If Analysis
There are all types of what-if analyses that Excel can do. However, in this course, we're going to cover three.
11

Total Points
Lesson 12 Video
Review Article: Introduction to what-if analysis
Review Video: How to Use an Excel Data Table for "What-if" Analysis
Complete: Lesson 12 Assignment
Complete: Lesson 12 Exam
Lesson 13: Adding Images and Graphics
You've already learned how to format a worksheet and enter information into Excel; now we're going to show you how to add elements such as graphics and images.
11

Total Points
Lesson 13 Video
Review Video: Insert picture in Excel cell automatically - Excel Image Assistant
Complete: Lesson 13 Assignment
Complete: Lesson 13 Exam
Lesson 14: Charts and Diagrams
Charts and diagrams are tools you can use to visually represent the data in a worksheet.
11

Total Points
Lesson 14 Video
Review Article: Add a chart title
Review Video: Excel Tutorials
Complete: Lesson 14 Assignment
Complete: Lesson 14 Exam
Lesson 15: Creating Data Lists
There is another kind of worksheet that you can create. This is called a data list or a database table.
11

Total Points
Lesson 15 Video
Review Article: How to Add Data to Data Lists Using the Excel 2013 Form Button
Review Video: How to Create an Excel Table From a Data List
Complete: Lesson 15 Assignment
Complete: Lesson 15 Exam
Lesson 16: Managing Data
A form is simply a dialog box that lets you display or enter information, one record (or row) at a time.
11

Total Points
Lesson 16 Video
Review Article: How to Find Records with the Data Form in Excel 2013
Review Video: How to Use Data Forms and Customize the Excel Quick Access Toolbar
Complete: Lesson 16 Assignment
Complete: Lesson 16 Exam
Lesson 17: Pivot Tables and Charts
A pivot table is a data summarization tool used in Excel. You can use a pivot table to summarize data that you've added to a table.
11

Total Points
Lesson 17 Video
Complete: Lesson 17 Assignment
Complete: Lesson 17 Exam
Lesson 18: Printing Worksheets and Workbooks
Headers appear at the top of a worksheet. Footers appear at the bottom. Both can contain page numbers, and headers often contain the title of the worksheet, and perhaps the date.
11

Total Points
Lesson 18 Video
Review Article: Print a worksheet or workbook
Review Video: Print multiple Worksheets and Workbooks in Excel
Complete: Lesson 18 Assignment
Complete: Lesson 18 Exam
Lesson 19: Templates
Templates are worksheets that are already designed for you.
11

Total Points
Lesson 19 Video
Review Article: Excel templates for budgets, invoices, calendars, and more
Complete: Lesson 19 Assignment
Complete: Lesson 19 Exam
Lesson 20: Protecting, Saving, and Sharing Workbooks
Add protection to worksheets, so they can't be edited by other people. You can lock cells or an entire worksheet.
55

Total Points
Lesson 20 Video
Take Poll: How would you rate this course?
Take Survey: Program Evaluation Follow-up Survey (End of Course)
Complete: Lesson 20 Assignment
Complete: Lesson 20 Exam
Complete: The Final Exam
By successfully completing this course, students will be able to:
Describe what a spreadsheet is and what Excel 2013 can do.

Demonstrate navigation, creating workbooks and worksheets, and entering information into Excel 2013

Demonstrate working with cells, rows, and columns in Excel.

Demonstrate formatting data in cells and how to format rows and columns.

Demonstrate editing cells, rows, columns, and worksheets.

Demonstrate creating and using formulas and calculations.

Demonstrate using the What-If Analysis.

Demonstrate adding images, graphics, charts and diagrams.

Demonstrate creating data lists and managing data.

Demonstrate Pivot Table and chart usage.

Summarize creating and using templates in Excel 2013.

Demonstrate printing, protecting, saving, and sharing workbooks in Excel, and

Demonstrate mastery of lesson content at levels of 70% or higher.
Additional Course Information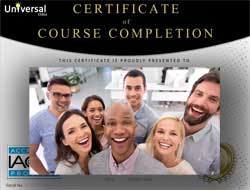 Document Your Lifelong Learning Achievements

Earn an Official Certificate Documenting Course Hours and CEUs
Verify Your Certificate with a Unique Serial Number Online
View and Share Your Certificate Online or Download/Print as PDF
Display Your Certificate on Your Resume and Promote Your Achievements Using Social Media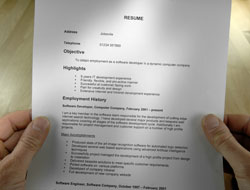 Lessons Rating:
4.5 / 5 Stars (6,100 votes)
Languages:
English - United States, Canada and other English speaking countries
Category:
Course Type:
Computer Skill (Self-Paced, Online Class)
Grading Policy:
Earn a final grade of 70% or higher to receive an online/downloadable CEU Certification documenting CEUs earned.
Assessment Method:
Lesson assignments and review exams
Duration:
Continuous: Enroll anytime!
Choose Your Subscription Plan
"I like how the chapters are broken down...allowed me to learn about different aspects in a step-by-step format." -- Margaret M.
"Wonderful!" -- Candace H.
"Excellent course, Excellent instructor, Excellent experience!!! I thought I already knew Excel but I learned a great deal...Thank you UniversalClass for offering this course!" -- Becky A.
"Instructor was quick to mark my work which encourages progress!" -- CAROLE C.
"The best part was watching the videos. I was able to watch the videos and do what the instructor was doing at the same time. I learn better by actually doing it." -- Ashley S.
"The instructor was very good...he made learning the class easier than I expected it to be....Loved the instructor; overall just perfect with his instruction and pace of each class. Instructor was easy to follow and understand; making this a great class. I really enjoyed it!" -- Cynthia G.
"The instructor's Lesson Plans were Great!" -- Diane B.