Call Center Customer Service
---

$
50.00
no certificate
- OR -
$
75.00
with CEU Certificate*
10

17

1,681

Students

have taken this course

6

0.6
When working as a call center agent, it's important to understand how to respond to a variety of customer issues, problems or complaints. The importance of offering customer-centric service is the foundation of your job responsibilities.
In this course, we'll offer students a brief introduction to the responsibilities of a call center agent, whether you work from home, a customer service department, or an independently based call center. We'll explain some of the basic dos and don'ts of telephone etiquette, how to answer calls, and the impact your own tone and attitude can have on callers. We'll also introduce problem-solving techniques to help you provide quality and excellent services to customers.
Understanding different styles of communication and the importance of active listening skills are vital to your job. As a call center agent, you're likely to deal with a variety of customers, some of them difficult. We'll show you how customer-oriented attitudes and different approaches to customer service can effectively resolve customer complaints.
Additionally, lessons throughout the course will focus on the importance of your knowledge of diversity. For example, your approach to customer service may depend on the caller's culture and age. Along with that comes an understanding of different expectations and approaches to service by members of different generations. We'll offer several call center scenarios and case studies, as well as the latest in customer service and call center technologies.
Students will learn the importance of call center standards and focus on continually changing responsibilities and positions of call center agents. Finally, we'll conclude the course with tips and suggestions for dealing with some of the stress you may encounter in your job.
The owner of any business or service tends to focus on developing their inventory, promoting their business, developing marketing and business plans, and planning on ways to increase both client base and income generated from the business or service. However, it's vital not to neglect the importance of
customer service.
Customer service can make or break your business, plain and simple. Often, the ability of a customer to reach your company or service in person, or by telephone, can encourage repeat business and positive feedback, or bad word-of-mouth that can literally destroy your business before you've even gotten started.
Customer-Centric Service
Call center agents have a big responsibility, and as such, business owners, managers, and partners should choose only the best individuals to perform customer service functions. Regardless of your business, field, or industry, customer service is essential.
Without customers, you don't have a business.
You can spend a fortune on marketing, promotion, and training, but if your call center agents don't provide quality services and communication, you'll be in trouble.
Most of us have had at least one experience with a telephone-based call center agent or customer service representative. Oh, the stories we could tell! One bad or negative experience may have been the deciding factor in whether you dealt with that company or service in the future. After all, if you can't get a straight answer, resolve a complaint, or get the follow-up service you need, you're just as likely to walk away and find a different company or business to fill your needs next time.
That's why customer-centric services are so important. Customer-centric services, in a nutshell, focus attention, service, and satisfaction on, or for, the client, not the provider. Many businesses today, small and large, rely on call centers to engage in day-to-day communication with clients, provide technical and customer support, and handle customer complaints. From major television cable and satellite networks to major airlines, call centers have become the norm in today's business environment. Call center services are found in multitudes of industries today, from telecommunications, to travel, to retail and financial.
Today, many companies contract out their customer service and sales representatives to independent providers, and even outsource their call center agents to foreign countries. Regardless, each and every telephone contact made between a business call center or telephone service representative, and clients, should be positive. If not, they may never contact or deal with your company again.
First impressions do count! The quality and attention to detail those call center agents give to clients over the phone leads to repeat clients and referrals.
What, exactly, is customer-centric service? Do you remember what you just read? Customer-centric service is defined as service that is focused on the customer. How do your customer service representatives go about providing customer-centric service? Start by:
Encouraging and teaching your customer service representatives to know your customers and what they want
Creating customer-focused processes around your customers' needs
Staying on top of customer feedback, especially in regard to call center services
Customer service can be broken down into a simple definition:the act or process of satisfying a customer in relation to a particular service or product. It means addressing their concerns, questions, or issues with understanding, compassion, and efficiency. This is the foundation of a customer-centric service, where business literally revolves around the customer. Always place the customer first to create a positive, loyal, and repeat customer or client.
Don't make the mistake of thinking that in order to be customer-centric, you suddenly turn into a doormat.That's not what we mean to imply. You'll need to make decisions based on company policy and so forth, but by letting the client know that you do respect their point of view, and strive to ensure that the customer's opinion is valued, you're more likely to leave the customer more satisfied, even if they have not achieved the result they were looking for.
By taking the time to listen and to respond to their concerns calmly and reasonably, even if you can't help them, they know they've made that very important human contact with a person on the other end of the line, and not merely an "automaton" droning on about company policy.
Responsibilities of a Customer Service Representative (CSR)
Responsibilities of call center agents and telephone-based customer service representatives, and any other customer representative for that matter, are to promote customer business relationships on the front lines.
Basic job functions and responsibilities of a CSR include:
Taking customer orders
Solving customer problems
Resolving complaints
Answering questions
Additional responsibilities of a customer service representative include:
Your ability to respond positively to a customer's issues or concerns -- This means providing solutions to problems in an efficient and timely manner.
Your ability to encourage relationships -- As a call center agent or customer service representative, you are literally the voice/face of a business. Your main job is to provide courteous and friendly service, and be considerate and respectful, no matter how the person on the other end of the line is reacting.
Sensitivity to the concerns, issues or needs of a customer
Tolerance - It's not easy to deal with people all the time. That's why it's so important to always be respectful and treat the people on the other end of the line with fairness and equality. Objectivity is key in tolerating different opinions, points of view, and approaches to problems.
Your ability to solve problems -- Keep in mind that most people don't even contact a service representative or call center unless they already have some type of issue, question, or problem. A call center agent must capably deal with a variety of requests and demands from customers, and find positive and business-friendly solutions to those problems.
Most of all, customer service representatives - on the phone and off - must maintain a positive and optimistic demeanor. It can be stressful working with complaints from customers on a daily basis.Your ability to cope and deal with such stress requires resilience.
Did you know that most people form a first impression of someone else (whether through face-to-face contact or over the phone) within one minute? That's why it's so important that call service representatives promote positive communication with clients. Each and every call center agent, customer service representative or employee represents the company or business for whom he or she works. This is a huge responsibility for customer telephone service personnel.
Because a call center agent, or telephone-based customer service representative, is literally the voice of the company, and can leave either very good or very poor impressions upon contact with the customer, it's extremely important for customer service reps (CSRs) to know and understand proper telephone etiquette, which is covered in detail in this class.
Completely Online
Self-Paced
6 Months to Complete
24/7 Availability
Start Anytime
PC & Mac Compatible
Android & iOS Friendly
Accredited CEUs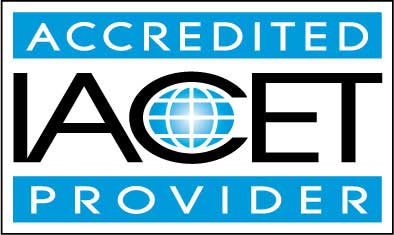 Lesson 1: The Importance of Customer Service
Customer service can make or break your business, plain and simple.
10

Total Points
Lesson 1 Video
Review 2 Articles: 8 Rules for Good Customer Service; 10 Customer Service Tips
Take Poll: Call Center
Take Survey: Reasons for Taking this Course
Complete: Lesson 1 Assignment
Complete Exam: Lesson 1: The Importance of Customer Service
Lesson 2: Telephone Etiquette
Telephone etiquette is the foundation of telephone service in any business, whether you're the CEO or a call center agent.
12

Total Points
Lesson 2 Video
Review Article: Call Center Phone Etiquette
Complete: Lesson 2 Assignment
Complete Exam: Lesson 2: Telephone Etiquette
Lesson 3: Mastering Communication Skills
Mastering communication skills means dealing and coping with a variety of tasks, customers, and scenarios. This is especially true for those employed by call centers.
10

Total Points
Lesson 3 Video
Review Article: Styles of Communication
Complete Exam: Lesson 3: Mastering Communication Skills
Lesson 4: Providing Excellence in Phone Service
By following communication basics, utilizing an assertive communication style, and through active listening, you have the ability to provide excellent, quality services for customers.
12

Total Points
Lesson 4 Video
Complete: Lesson 4 Assignment
Complete Exam: Lesson 4: Providing Excellence in Phone Service
Lesson 5: Dealing With Difficult Customers
Resolving customer complaints is a major portion of the work a call center agent does. In this lesson, we'll offer you basic approaches to these issues.
12

Total Points
Lesson 5 Video
Review Article: Defusing a Situation
Take Poll: Difficult Customers
Complete: Lesson 5 Assignment
Complete Exam: Lesson 5: Dealing with Difficult Customers
Lesson 6: Dealing With Diversity
Understanding generational and cultural differences between customers helps call center agents deal with different attitudes and expectations, based on their culture.
10

Total Points
Lesson 6 Video
Review Article: Cultural Diversity
Complete Exam: Lesson 6: Dealing with Diversity
Lesson 7: Call Center Scenarios
As a call center agent, you'll deal with a wide variety of customers, complaints, and situations. Some of them are humorous, some far from it.
12

Total Points
Lesson 7 Video
Review Article: Handling Overcharge Complaints
Complete: Lesson 7 Assignment
Complete Exam: Lesson 7: Call Center Scenarios
Lesson 8: CRS Technologies
Call center agents may enter a variety of scenarios when it comes to offering call center delivery of services. Today, technologies utilize telephone, Internet, and live chat capabilities.
10

Total Points
Lesson 8 Video
Review 2 Articles: Live Chat Customer Support; Using Technology for Customer Service
Complete Exam: Lesson 8: CRS Technologies
Lesson 9: Setting Call Center Standards
Your ability to do your job - and do it well - depends on the standards set by yourself -- or those that have been set for the call center.
9

Total Points
Lesson 9 Video
Review 2 Articles: 10 Tips for Customer Service Training; 10 Customer Service Tips
Complete Exam: Lesson 9: Setting Call Center Standards
Lesson 10: Managing Your Customer Call Center Service Position
Your ability to manage your customer call center position will give you the tools you need to consistently provide the best in services to your callers and customers.
58

Total Points
Lesson 10 Video
Take Poll: Stress
Take Survey: Program Evaluation Follow-up Survey (End of Course)
Complete: Lesson 10 Assignment
Complete Exam: Lesson 10: Managing Your Customer Call Center Service Position
Complete: The Final Exam
By successfully completing this course, students will be able to:
Describe the importance of customer service.

Define telephone etiquette.

Demonstrate mastering communication skills.

Summarize providing excellence in phone service.

Describe techniques in dealing with difficult customers.

Summarize dealing with diversity issues.

Summarize call center scenarios and CRS technologies

Summarize setting call center standards.

Describe ways to effectively manage your customer call center service position, and

Demonstrate mastery of lesson content at levels of 70% or higher.
Additional Course Information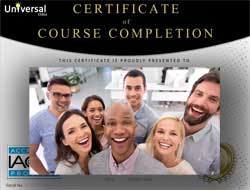 Document Your Lifelong Learning Achievements

Earn an Official Certificate Documenting Course Hours and CEUs
Verify Your Certificate with a Unique Serial Number Online
View and Share Your Certificate Online or Download/Print as PDF
Display Your Certificate on Your Resume and Promote Your Achievements Using Social Media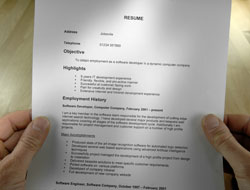 Course Title:
Call Center Customer Service
Lessons Rating:
4.6 / 5 Stars (1,669 votes)
Languages:
English - United States, Canada and other English speaking countries
Category:
Course Type:
How To (Self-Paced, Online Class)
Grading Policy:
Earn a final grade of 70% or higher to receive an online/downloadable CEU Certification documenting CEUs earned.
Assessment Method:
Lesson assignments and review exams
Instructor:
UniversalClass Staff Instructors
Duration:
Continuous: Enroll anytime!
Choose Your Subscription Plan
"I would say everything was helpful, I work in a call center, I wanted to get more information to help me on my job." -- Virginia R.
"The instructor was prompt in his grading and offered welcome encouraging assessments." -- Mary Ann K.