Change and adaptation are requirements of survival in the business world that many companies fail to meet. It is not because they do not want to change or that they necessarily fail to act in time-although that is a possibility that all businesses should keep in mind. A business might be able to successfully keep up with the demands of their customer base, and yet still find themselves struggling to consistently make ends meet. Is it just a matter of poor decision making? Marketing issues? Or is due to their practices and actions as an entity as a whole?
What the business world is starting to learn is that many of the old methods of adaptation that have worked for years are no longer enough. There is more to their survival than just maintaining their bottom line and the quality of their product-they need to pay attention to what their impact on the world is on a much larger scale. Namely, their physical impact on the world and the potential effects it can have for future generations.
This course looks at sustainable development as it applies to business, and how it can be integrated into existing business practices. In this first lesson, you will be introduced to the concept of sustainability and what it actually involves in business and in general. The purpose that it can serve, its key areas of focus, and the basics of sustainability will also be explored.
Completely Online
Self-Paced
Printable Lessons
Full HD Video
6 Months to Complete
24/7 Availability
Start Anytime
PC & Mac Compatible
Android & iOS Friendly
Accredited CEUs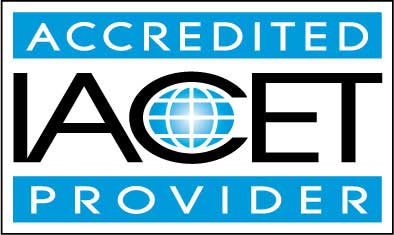 By successfully completing this course, students will be able to:
Determine what sustainable development within business means.
Describe the terminology of sustainable development.
Summarize history of sustainable development.
Identify misconceptions about sustainable development.
Identify benefits and advantages to business.
Describe obstacles and disadvantages to business.
Describe the potential risks for businesses that forgo sustainable development.
Describe the un-sustainable development goals.
Describe environmental sustainability.
Describe economic sustainability.
Describe social sustainability.
Describe implications of sustainable development.
Describe methods for integrating sustainable development into your business.
Demonstrate mastery of lesson content at levels of 70% or higher.
Assessment Guide
| Assessment | Points |
| --- | --- |
| My Interest in Sustainable Business Development... | 1 points |
| Lesson 1 Exam | 10 points |
| Lesson 2 Exam | 10 points |
| Lesson 3 Exam | 10 points |
| Lesson 4 Exam | 10 points |
| Lesson 5 Exam | 10 points |
| Lesson 6 Exam | 10 points |
| Lesson 7 Exam | 10 points |
| Lesson 8 Exam | 10 points |
| Lesson 9 Exam | 9 points |
| Lesson 10 Exam | 10 points |
| Lesson 11 Exam | 10 points |
| Lesson 12 Exam | 10 points |
| Lesson 13 Exam | 10 points |
| Lesson 14 Exam | 10 points |
| Lesson 15 Exam | 10 points |
| The Final Exam | 89 points |