Online Class: How To Be Your Own Private Investigator
How To Be Your Own Private Investigator
---
COURSE CLOSED
---
We're sorry, this course is no longer open for enrollment.
How would you like to be your own detective?
Are you interested in tracking down someone who owes you money, or getting information from credit bureaus or locating lost children or friends, or finding out whether a spouse or lover is being faithful or do you want to learn more about one of the fastest growing careers? If you answered "yes" to any of these questions then this is the perfect course for you! Through this private investigator course you will be given the tools to perform searches over the internet, the skills to assess public records online and the methods for performing background investigations. The class will include real life examples from actual private investigators. So if sleuthing is something that intrigues you, join this self-paced online course.
Course Motivation
Were you always a big fan of the detectives out there--Sherlock Holmes, Perry Mason, Dick Tracey?
Embarking on a career as a private investigator is a lot easier than you might think. If you spent your formative year immersed in mystery novels and classic movies following the adventures of sleuths and Private Eyes, it's never too late to turn pro!
Think of the possibilities...
Being able to track down companies or individuals that "skipped town" with your money.

Opportunities to easily access up-to-date credit reports and credit histories to avoid collection issues further down the road

Locating long-lost friends, relatives and biological parents

Learning to locate missing children and runaways

Never having to just "wonder" if a spouse is cheating, but having the tools to actually unearth the facts
If any of these benefits spark your interest, then you're a perfect fit for this online course on striking out as a private investigator.
Self-paced and completely self-contained, all you need in order to position yourself for success is a high school reading level. Across five comprehensive lessons, you'll be armed with all of the essentials you'll need to ferret out anything and everything you're looking for.
Whether you're looking for a new line of work, or you're just hoping to add a few more skills and qualifications to your talent pool, there's no need to look any farther.
Since enrollment is always open, there's no excuse to put things off any longer. Or, you can keep reading to find out even more...
In today's Information Age, there's hardly anything you can't find--as long as you know how and where to look!

Past and present addresses, telephone numbers (even unlisted ones), credit reports, criminal background information, credit card tracking, adoption records and access to vital and public records are just a few of the investigative tricks that all private eyes have up their sleeves.
While there are no prerequisite classes to take, or textbooks or software programs to invest in, it's important to research your own local and state laws to become familiar with certification requirements or the legal loopholes you may have to leap through. Just a few of the items you may want to pay special attention to include licensing requirements, handgun permits, martial arts certification(s) and advertising restrictions.
With that little disclaimer under our belts, let's take a moment to explore the rewards you can glean for your self-development efforts.
Over the course of your studies, you'll cover a total of five self-paced and self-contained lessons. The only thing you might want to add is a spiral notebook you can dedicate to you class assignments and notes.
Along the way, you'll learn:
Lesson 1: Why Become Your Own Private Investigator?
Lesson 2: Tools Needed to Be a Successful P.I.
Lesson 3: How to Do Searches on the Internet
Lesson 4: The Rich Sources of Information Found in Public Records, and
Lesson 5: Background Checks
To measure your performance in class, each lesson will include do-it-yourself practice assignments that will rely on Internet searches for completion. There is also a short 25 point quiz at the end of each section. Coursework must be completed sequentially (meaning you must finish all of Lesson 1 before moving on the Lesson 2) and an overall score of 70% or better is required for successful completion.
Unlike many of the other courses available out there, the assignments in this class will be based around your own customized P.I. searches and other personal exercises. However, your privacy is respected, and not every assignment will have to be submitted for grading.
You don't have to get on Oprah or Maury Povich to find a long lost loved one. You don't have to spend hundreds of dollars hiring a detective when you can do all of the legwork yourself. While you won't walk away with college credit or any official certification, you will wind up with an in-depth understanding of unearthing the information you're after--for personal use OR profit.
What mysteries are you hoping to solve? Who will you hunt down first?
Registration is open and available twenty-four hours a day, seven days a week. Tap into your inner detective and enroll today!
Completely Online
Self-Paced
6 Months to Complete
24/7 Availability
Start Anytime
PC & Mac Compatible
Android & iOS Friendly
Accredited CEUs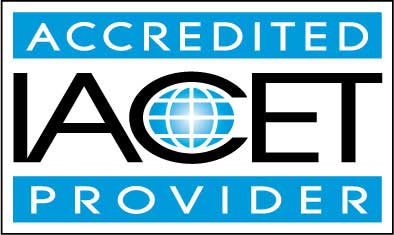 Lesson 1: Why Become Your Own Private Investigator
The real life of a private investigator is revealed in this lesson. Both the good and bad news.
35

Total Points
Lesson discussions: Survey on course enrollment
Complete Assignment: Introduction
Assessment: Lesson 1 Quiz
Lesson 2: Tools Needed to be a Successful PI
This lesson will provide a detailed account of the equipment needed along with some "field" advice about what does and does not work.
50

Total Points
Complete: Lesson 2 Assignment: Concealed Weapons
Assessment: Lesson 2 Quiz
Lesson 3: Exercises to Develop Investigation Skills
Investigation skills are critical to your success, and there are simple exercises you can do to gain new skills and improve the ones you have.
18

Total Points
Complete Assignment: Lesson 3 Exercise
Assessment: Lesson 3 Quiz
Lesson 4: Exercises to Develop Observation Skills
In this lesson, we'll spend time discussing the importance of observation to the field of private investigation.
19

Total Points
Complete Assignment: Lesson 4 Exercise
Assessment: Lesson 4 Quiz
Lesson 5: How To Do Searches On The Internet
Learn how to do high-quality, detailed searches on line to find out information about someone.
38

Total Points
Complete: Lesson 5 Assignment: Find Someone
Complete Assignment: Lesson 5 Exercise
Assessment: Lesson 5 Quiz A
Lesson 6: The Rich Sources of Information Found in Public Records
In this lesson you will learn how to access and make use of all the information presented in online public records.
35

Total Points
Complete Assignment: Lesson 6 Exercise
Assessment: Lesson 6 Quiz A
Assessment: Lesson 6 Quiz B
Lesson 7: Background Checks
Put all this information together presented in previous lessons to perform a background check in order to paint a realistic picture of your subject.
69

Total Points
Lesson discussions: Misconceptions about a PI
Complete Assignment: Lesson 7 Exercise
Assessment: Lesson 7 Quiz A
Assessment: Lesson 7 Quiz B
Lesson 8: Electronic Surveillance Equipment
There are some key pieces of surveillance equipment that will make your job much easier.
20

Total Points
Complete Assignment: Lesson 8 Exercise
Assessment: Lesson 8 Quiz
Lesson 9: Surveillance in the Home
Surveillance is one of the best ways to obtain convincing evidence.
30

Total Points
Complete Assignment: Lesson 9 Exercise
Assessment: Lesson 9 Quiz
Lesson 10: The Affair
In this lesson, you will learn the basic signs of a cheating spouse.
30

Total Points
Complete Assignment: Lesson 10 Exercise
Assessment: Lesson 10 Quiz
Lesson 11: The Runaway
Runaways are different that forcible abductions and other missing person cases in that the person has chosen to disappear.
30

Total Points
Complete Assignment: Lesson 11 Exercise
Assessment: Lesson 11 Quiz
Lesson 12: Theft
Theft and loss prevention is another service a Private Investigator might provide.
30

Total Points
Complete Assignment: Lesson 12 Exercise
Assessment: Lesson 12 Quiz
Lesson 13: The Judicial System
Do your homework to determine where the line is between legality and illegality - and then commit to staying on the legal side!
35

Total Points
Lesson discussions: Course Completion Poll: Your Thoughts; Program Evaluation Follow-up Survey (End of Course); Course Comments
Complete Assignment: Lesson 13 Exercise
Assessment: Lesson 13 Quiz
By successfully completing this course, students will be able to:
Summarize why become your own private investigator.
Describe tools needed to become a successful PI.
Describe exercises to develop investigative skills.
Summarize exercises to develop observation skills.
Conduct advanced searches on the Internet.
Access rich sources of information found in public records.
Conduct background checks.
Describe electronic surveillance equipment.
Describe cases of theft, affairs, and runaways.
Describe the processes of the justice system.
Demonstrate mastery of lesson content at levels of 70% or higher.
"What was most helpful was the video at the end of each lesson." -- Emilio C.
"The course and the instructor were extremely helpful." -- Israel T.
"THANKS I WILL BE TAKING MORE CLASSES SOON." -- Oscar D.
"A good learning experience." -- Johnny P.
"What can i say? Fantastic course! Almost wish I could take it again!" -- Martin M.
"Great teacher. Always answered any questions you have." -- Mark C.
"All the material was very useful." -- Mark C.
"The instructor was a knowledgeable and capable instructor. I thoroughly enjoyed his class." -- Jerry F.
"I really enjoyed this class and I hope to keep learning on here in the future. The instructor was very nice as well." -- Joseph S.
"The website search. I was better my results when searching online. It has made finding things and people a lot easier." -- Joseph S.