How To Be Your Own Private Investigator
---

COURSE CLOSED
---
We're sorry, this course is no longer open for enrollment.
13

29

12

1.2
Course Description
How would you like to be your own detective?
Are you interested in tracking down someone who owes you money, or getting information from credit bureaus or locating lost children or friends, or finding out whether a spouse or lover is being faithful or do you want to learn more about one of the fastest growing careers? If you answered "yes" to any of these questions then this is the perfect course for you! Through this private investigator course you will be given the tools to perform searches over the internet, the skills to assess public records online and the methods for performing background investigations. The class will include real life examples from actual private investigators. So if sleuthing is something that intrigues you, join this self-paced online course.
If you're interested in learning information about a career in private investigation or how to do online searches of public records or how to perform background checks then How To Be Your Own Detective is an ideal class for you. The instructor uses real life examples of actual private investigators to illustrate the course information.
Completely Online
Self-Paced
Instructor Feedback
6 Months to Complete
24/7 Availability
Start Anytime
PC & Mac Compatible
Android & iOS Friendly
Accredited CEUs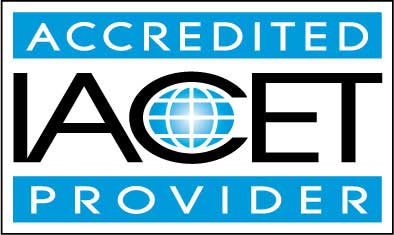 Request More Information

Have a question? Check out our
FAQ
or contact us for more information.
Course Lessons
Lesson 1: Why Become Your Own Private Investigator


The real life of a private investigator is revealed in this lesson. Both the good and bad news.
35

Total Points
Lesson 1 Video
Take Poll: Survey on course enrollment
Complete Assignment: Introduction
Complete: Lesson 1 Quiz
Lesson 2: Tools Needed to be a Successful PI


This lesson will provide a detailed account of the equipment needed along with some "field" advice about what does and does not work.
50

Total Points
Lesson 2 Video
Review 3 Articles: #1 search engine; #1 search engine option for narrower searches; Check Lists for Everything
Complete: Lesson 2 Assignment: Concealed Weapons
Complete: Lesson 2 Quiz
Lesson 3: Exercises to Develop Investigation Skills

Investigation skills are critical to your success, and there are simple exercises you can do to gain new skills and improve the ones you have.
18

Total Points
Review 2 Articles: Perseverance, Patience, and Courage; Interview Techniques
Complete Assignment: Lesson 3 Exercise
Complete: Lesson 3 Quiz
Lesson 4: Exercises to Develop Observation Skills

In this lesson, we'll spend time discussing the importance of observation to the field of private investigation.
19

Total Points
Review 3 Articles: Improve Your Memory; Improving Observation Skills; Memory Skills
Complete Assignment: Lesson 4 Exercise
Complete: Lesson 4 Quiz
Lesson 5: How To Do Searches On The Internet


Learn how to do high-quality, detailed searches on line to find out information about someone.
38

Total Points
Lesson 5 Video
Review 2 Articles: advanced google search; search engine
Complete Assignment: Lesson 5 Exercise
Complete: Lesson 5 Assignment: Find Someone
Complete: Lesson 5 Quiz A
Lesson 6: The Rich Sources of Information Found in Public Records


In this lesson you will learn how to access and make use of all the information presented in online public records.
35

Total Points
Lesson 6 Video
Review 4 Articles: alumni search; company search; Free public records searches; USA Inmate Search
Complete Assignment: Lesson 6 Exercise
Complete: Lesson 6 Quiz A
Complete: Lesson 6 Quiz B
Lesson 7: Background Checks


Put all this information together presented in previous lessons to perform a background check in order to paint a realistic picture of your subject.
69

Total Points
Lesson 7 Video
Review 4 Articles: alumni search; company search; Veromi Information Source; 50States.com
Take Poll: Misconceptions about a PI
Complete Assignment: Lesson 7 Exercise
Complete: Lesson 7 Quiz A
Complete: Lesson 7 Quiz B
Lesson 8: Electronic Surveillance Equipment

There are some key pieces of surveillance equipment that will make your job much easier.
20

Total Points
Review Article: EBugging.com
Complete Assignment: Lesson 8 Exercise
Complete: Lesson 8 Quiz
Lesson 9: Surveillance in the Home

Surveillance is one of the best ways to obtain convincing evidence.
30

Total Points
Review Article: Surveillance Tips
Complete Assignment: Lesson 9 Exercise
Complete: Lesson 9 Quiz
Lesson 10: The Affair

In this lesson, you will learn the basic signs of a cheating spouse.
30

Total Points
Review Article: Investigating Infidelity
Complete Assignment: Lesson 10 Exercise
Complete: Lesson 10 Quiz
Lesson 11: The Runaway

Runaways are different that forcible abductions and other missing person cases in that the person has chosen to disappear.
30

Total Points
Review 2 Articles: National Center for Missing and Exploited Children; Runaway Teens
Complete Assignment: Lesson 11 Exercise
Complete: Lesson 11 Quiz
Lesson 12: Theft

Theft and loss prevention is another service a Private Investigator might provide.
30

Total Points
Review 2 Articles: Employee Theft Investigation; Investigating By Computer
Complete Assignment: Lesson 12 Exercise
Complete: Lesson 12 Quiz
Lesson 13: The Judicial System

Do your homework to determine where the line is between legality and illegality - and then commit to staying on the legal side!
35

Total Points
Review Article: Whowhere.com
Take Poll: Course Completion Poll: Your Thoughts
Take Survey: Program Evaluation Follow-up Survey (End of Course)
Complete Assignment: Lesson 13 Exercise
Complete: Lesson 13 Quiz
Learning Outcomes
By successfully completing this course, students will be able to:
Know why become your own private investigator.

Describe tools needed to become a successful PI.

Describe exercises to develop investigative skills.

Know exercises to develop observation skills.

Conduct advanced searches on the Internet.

Access rich sources of information found in public records.

Conduct background checks.

Describe electronic surveillance equipment.

Describe cases of theft, affairs, and runaways.

Describe the processes of the justice system, and

Demonstrate mastery of lesson content at levels of 70% or higher.
Student Testimonials
"What was most helpful was the video at the end of each lesson." -- Emilio C.
"The course and the instructor were extremely helpful." -- Israel T.
"THANKS I WILL BE TAKING MORE CLASSES SOON." -- Oscar D.
"A good learning experience." -- Johnny P.
"What can i say? Fantastic course! Almost wish I could take it again!" -- Martin M.
"All the material was very useful....Great teacher. Always answered any questions you have." -- Mark C.
"The instructor was a knowledgeable and capable instructor. I thoroughly enjoyed his class." -- Jerry F.