Do you hear stirring speeches that inspire to go out and take to heart what the speaker was talking about? Do you wonder how some people can sell nearly anything simply by how they talk? If you do, then chances are you are wondering about being persuasive. Being persuasive is one of the greatest skills you can have, because a true master of persuasion can convince people to do nearly anything. Every great politician, army general, business leader and community organizer have been experts at persuasion because they have to inspire you to follow them.
You too can be an expert at persuasion. In fact, you can learn to be an expert in the most difficult type of persuasion: written persuasion. Being an expert at written persuasion means you have the ability to convince people not with your verbal skills, but with your written skills. Whether it is a business proposal, letter to the editor, advertisement, or even an essay, you will have the ability thanks to this comprehensive online course on how to persuade people with your written words.
By utilizing the tools within this Persuasive Writing Techniques class, you will find everything in your life increases, from your potential pay as you begin impressing bosses with your persuasive writing, to purchasing cars because you will know the persuasion tricks before they happen to you. Learning persuasion techniques can be one of the best skills you ever develop for yourself.
Completely Online
Self-Paced
6 Months to Complete
24/7 Availability
Start Anytime
PC & Mac Compatible
Android & iOS Friendly
Accredited CEUs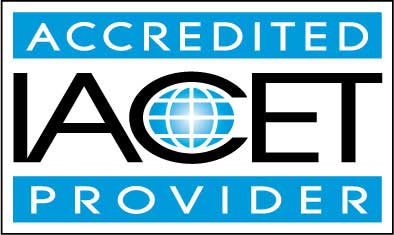 By successfully completing this course, students will be able to:
Define persuasion and summarize reasons to write persuasively.
Define the elements of persuasion.
Demonstrate use of reason and emotion.
Determine a goal.
Summarize methods for convincing the opposition.
Brainstorm your idea.
Create an introduction.
Write the body.
Find the winning argument and use it appropriately.
Proofread.
Demonstrate mastery of lesson content at levels of 70% or higher.
Assessment Guide
| Assessment | Points |
| --- | --- |
| An Introduction | 5 points |
| Lesson 1 Assignment: Persuasion and You | 5 points |
| Lesson 1: What Is Persuasion? | 9 points |
| Lesson 2 Assignment: Persuasion Example | 5 points |
| Lesson 2: Why Write Persuasively? | 9 points |
| Lesson 3 Assignment: Deceptive Advertising | 5 points |
| Lesson 3: The Elements of Persuasion | 9 points |
| Lesson 4 Assignment: Learning Persuasion | 5 points |
| Lesson 4: Understanding Reason and Emotion | 9 points |
| Lesson 5 Assignment: Developing Your Thesis | 5 points |
| Lesson 5: Determining a Goal | 10 points |
| Lesson 6 Assignment: Know Your Audience | 5 points |
| Lesson 6: Convincing the Opposition | 10 points |
| Lesson 7 Assignment: Brainstorming | 5 points |
| Lesson 7: Brainstorming | 9 points |
| Lesson 8 Assignment: Write Your Introduction | 10 points |
| Lesson 8: The Introduction | 10 points |
| Lesson 9 Assignment: Develop Your Argument | 5 points |
| Lesson 9: Writing the Body | 10 points |
| Lesson 10 Assignment: Writing Your Argument | 10 points |
| Lesson 10: Finding the Winning Argument | 9 points |
| Lesson 11 Assignment: Effective Proofreading | 5 points |
| Lesson 11: Proofreading What You Have Written | 9 points |
| Lesson 12 Assignment: Are You Persuaded? | 5 points |
| Lesson 12: Examples of Persuasive Writing | 8 points |
| Lesson 13 Final Assignment: How Will You Use Your Skills | 5 points |
| Lesson 13: Applying Persuasive Writing in the World | 10 points |
| The Final Exam | 58 points |