More than 5,000 years ago, the ancient Chinese measured the preparedness of their soldiers by how much weight they could lift, and the ancient Greeks, perhaps more than any other culture at any time in history, celebrated the achievement of great strength and muscular development.
Much has certainly changed in the last five millennia. Weight training has replaced "weight lifting" as the principal goal of many people who are interested in developing their bodies and increasing their success both on and off the playing field. Lifting weights is a sport, but weight training is a lifestyle. As we will learn in this course, the difference is not merely semantics. Weight training is indeed a profession for some people, from physical therapists to professional coaches who advise people on how to use weights to repair and build muscle.
Strength training is an all-encompassing term used to describe all endeavors aimed at increasing one's strength and pushing the body's potential to further heights. Weight training is a specific type of strength training that specifically uses weights to achieve its goals. Proper weight training incorporates many cardiovascular benefits, but its chief goal is to build muscle in a healthy, educated, and safe manner.
This course will provide a comprehensive view of muscular function – how muscles work, how they grow, the nutrition they need to propel growth, how their development can facilitate fat loss, and how to safely exercise using the proper form and technique.
Completely Online
Self-Paced
6 Months to Complete
24/7 Availability
Start Anytime
PC & Mac Compatible
Android & iOS Friendly
Accredited CEUs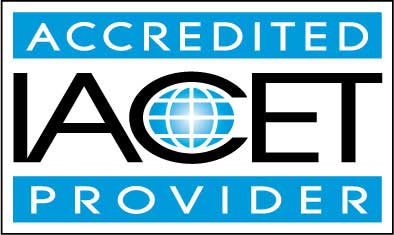 By successfully completing this course, students will be able to:
Define weight training and its health benefits.
Describe genetics and weight training.
Describe the most effective weight lifting excercises.
Describe achieving weight loss with weight training.
Describe muscles.
Describe nutrition for weight training.
Summarize proper order of exercises.
Summarize equipment and home gyms.
Create an exercise program that works for your body.
Describe the pros and cons of supplements.
Define sports-specific weight training.
Summarize goals, expectations, and safety.
Demonstrate mastery of lesson content at levels of 70% or higher.
Assessment Guide
| Assessment | Points |
| --- | --- |
| An Introduction | 1 points |
| Lesson 1 Assignment | 25 points |
| Lesson 1: Introduction to Weight Training and its Health Benefits | 10 points |
| Lesson 2 Assignment | 25 points |
| Lesson 2: Genetics and Weight Training | 10 points |
| Lesson 3 Assignment | 25 points |
| Lesson 3: Weight Training vs. Weight Lifting | 10 points |
| Lesson 4 Assignment | 25 points |
| Lesson 4: Achieving Weight Loss with Weight Training | 10 points |
| Lesson 5 Assignment | 25 points |
| Lesson 5: Muscles: How They Grow, How They Work, and How to Keep Them Healthy | 10 points |
| Lesson 6 Assignment | 25 points |
| Lesson 6: Weight Training Foundations and Principles | 9 points |
| Lesson 7 Assignment | 25 points |
| Lesson 7: Nutrition for Weight Training | 10 points |
| Lesson 8 Assignment | 25 points |
| Lesson 8: Proper Order of Exercises | 10 points |
| Lesson 9 Assignment | 25 points |
| Lesson 9: Equipment and Home Gyms | 10 points |
| Lesson 10 Assignment | 25 points |
| Lesson 10: Exercise Program: Chest, Shoulders, Triceps | 9 points |
| Lesson 11 Assignment | 25 points |
| Lesson 11: Exercise Program: Back, Biceps, and Legs | 10 points |
| Lesson 12 Assignment | 25 points |
| Lesson 12: Exercise Program: Abdominals | 10 points |
| Lesson 13 Assignment | 25 points |
| Lesson 13: Supplements | 10 points |
| Lesson 14 Assignment | 25 points |
| Lesson 14: Sports-Specific Weight Training | 10 points |
| Lesson 15 Assignment | 25 points |
| Lesson 15: Goals, Expectations, and Safety | 8 points |
| The Final Exam | 45 points |