Speed reading provides you with the tools and information you need to improve not only the speed that you read, but your comprehension and concentration as well. Speed reading will also provide you with effective tools that you can use when you're in a pressure reading situation.
Throughout the course, you will find a number reading passages to test your words per minute reading rate as well as your comprehension abilities. A number of drills are also provided so that you can retrain your eyes and expand your vision, which is an essential skill for reading at a much faster rate. Far too many people still read at the same rate they were taught in elementary school and speed reading will help you to break your elementary reading habits.
Additionally, you will learn how to break other bad habits that are slowing you down. This includes subvocalization, using your fingers while you read, and reading aloud or under your breath. These are bad habits that many people have developed from poor reading skills and never being taught more effective reading habits. When you learn to speed read, you are able to break these bad habits and improve your reading rate as well as your comprehension of the material.
Many people believe that speed reading requires months of training and that you need to work with someone specialized in speed reading. However, with just a few minutes of practicing each day, you are able to improve your reading level, improve your reading rate and comprehension, all on your own.
Completely Online
Self-Paced
Printable Lessons
Full HD Video
6 Months to Complete
24/7 Availability
Start Anytime
PC & Mac Compatible
Android & iOS Friendly
Accredited CEUs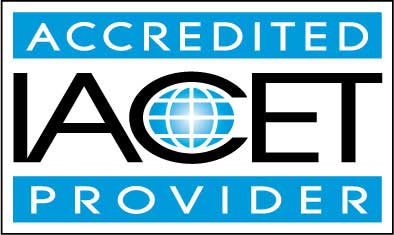 By successfully completing this course, students will be able to:
Summarize the need for speed reading and who can benefit from it.
Describe why we read slowly and set your first time trial as a baseline.
Demonstrate jogging techniques to improve your reading speed.
Demonstrate moving from a jog to running in reading speed.
Demonstrate sprinting through your reading.
Use techniques to better retain and comprehend reading material.
Describe proper hand movements in speed reading.
Implement speed reading into everyday life.
Describe ways to maintain your reading rate.
Demonstrate mastery of lesson content at levels of 70% or higher.
Assessment Guide
| Assessment | Points |
| --- | --- |
| An Introduction | 1 points |
| Lesson 1: Benefits of Speed Reading | 1 points |
| Lesson 1: Why Learn to Speed Read | 6 points |
| Lesson 2: Reading Rate | 2 points |
| Lesson 2: Why We Read Slowly & Your First Time Trial | 7 points |
| Lesson 3: How to Jog through Your Reading | 9 points |
| Lesson 4: visual regressions, visual progressions, and visual distractions | 5 points |
| Lesson 4: Take Your Reading from a Jog to a Run | 10 points |
| Lesson 5: Forms of Subvocalization | 5 points |
| Lesson 5: Exercise | 2 points |
| Lesson 5: Sprint through Your Reading | 9 points |
| Lesson 6: Methods for Improving Comprehension | 2 points |
| Lesson 6: Comprehending and Remembering What You Read | 10 points |
| Lesson 7: Skimming, Scanning, and Skipping | 2 points |
| Lesson 7: Hand Movements in Speed Reading & Helpful Techniques | 9 points |
| Lesson 8: Implementing Speed Reading into Everyday Life | 9 points |
| Lesson 9: Maintaining Your Reading Rate | 10 points |
| The Final Exam | 37 points |