GED® Test Preparation
---

$
125.00
no certificate
- OR -
$
150.00
with CEU Certificate*
60

Lessons

89

Exams &

Assignments

37

Hours

average time

3.7

CEUs
Course Description
This online course will prepare you to take the GED (General Educational Development) test. The testing format will be explained and broken down to highlight the current four testing areas along with the content each of these sections will cover.
This course will provide many resources from test tips and strategies, exercises, assignments, practice tests and researched netlinks attached to many test topics to be read at your own leisure.
The GED test covers a wealth of information within the four-test sections. These test sections include Reasoning through the Language Arts,Social Studies, Science Studies, and Mathematical Reasoning. You will not need to know all of the information in these areas to pass the GED, but you will need to know and understand several of the main topics in each area. This course provides a brief summary and numerous practice resources to use for each of these main topics.
This course is a preparation course only. You cannot take the GED® test online. UniversalClass does not administer state-sanctioned GED® tests.

We recommend the following steps to pass the official, state-administered, GED® test:
Enroll in a GED® Preparation course (such as this one)

Purchase all recommended GED® Preparation books and materials

Study all course materials

Take all practice tests in the course and book materials

After you have mastered all material and passed all tests, you must sign up for the state-administered GED® test

Take the GED® test in person approved by both your state and the American Council on Education with a proctor

If you pass the state-administered GED® test, the state will issue you a high school equivalency diploma
*GED® is a registered trademark of the American Council on Education and may not be used without permission. The GED® and GED Testing Service®® brands are administered by GED Testing Service® LLC under license. THIS WORK IS NOT AUTHORIZED, ENDORSED, OR LICENSED BY AMERICAN COUNSEL ON EDUCATION OR GED Testing Service®, AND ANY REFERENCE TO "GED®" IN THE TITLE OR BODY OF THIS WORK IS IN NO WAY INTENDED TO IMPLY AN AFFILIATION WITH, OR SPONSORSHIP BY, GED Testing Service® OR ANY STATE OR ENTITY AUTHORIZED TO PROVIDE GED® BRANDED GOODS OR SERVICES.
Completely Online
Self-Paced
Instructor Support
IACET CEUs
6 Months to Complete
24/7 Availability
Start Anytime
PC & Mac Compatible
Android & iOS Friendly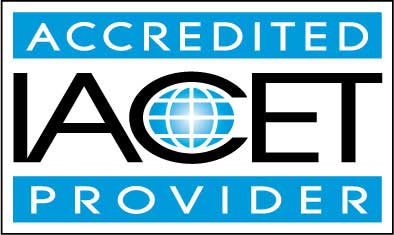 Universal Class, Inc. has been approved as an
Accredited Provider
by the
International Association for Continuing Education and Training
(IACET). In obtaining this approval, Universal Class, Inc. has demonstrated that it complies with the ANSI/IACET Standard which is widely recognized as the Standard of good practice internationally. As a result of their Accredited Provider status, Universal Class, Inc. is authorized to offer IACET CEUs for its courses that qualify under the ANSI/IACET Standard.
Request More Information

Have a question? Check out our
FAQ
or contact us for more information.
Course Lessons
Introduction for GED Preparation

This introductory lesson reviews information about the GED Test, such as what is on the test, where to take the test, and strategies for preparing for the test.

Reasoning Through Language Arts (RLA)

A review of this section of the GED exam

Sentence Structure

Topics include: fragments, run-on sentences and comma splices, combing sentences with conjunctions, subordinating conjunctions, using active and passive voice, sentence structure and types of GED questions, dangling and misplaced modifiers, and parallel s

Mechanics

Topics include: capitalization, punctuation, and spelling.

Organization

Topics include: Paragraph composition, topic sentences, and unity and coherence within a paragraph.

Writing

This lesson will break down how to write on the GED exam

Writing on the GED Exam continued

This lesson includes additional information about writing on the GED Exam.

Reasoning Through Language Arts (RLA) - Part 2

The content of this exam will be broken down and reviewed.

Interpreting Prose Fiction

Even if you're not an avid reader, learning to interpret prose fiction will aid you as you go through life.

Characterization

Characterization is the method a writer uses to create fictional people that seem lifelike and so real that you can imagine them in your mind.

Point of View

The point of view lets you know who is telling the story.

Interpreting Poetry

Poetry is full of emotion and ideas. It may rhyme, but it doesn't have to rhyme to be considered poetry.

The Language of Poetry

The best poetry contains a lot of imagery and clever language. For that reason, poets use metaphors, similes, and personification to achieve this.

Interpreting Drama

Drama is a form of literature that uses action to tell a story.

Interpreting Prose Nonfiction

Anything you can read that presents true, factual information is nonfiction, and it's all around us every day.

Literary Nonfiction

Biographies entertain as well as inform, and they let you get to know the person that the biography is written about better than you would have otherwise.

The Mathematics Test for the GED Exam

This lesson will go over information and formatting that will be on the Mathematics Exam.

Whole Numbers and Operations

Lesson topics include Basic Operations (addition, subtraction, multiplication and division), and solving word problems with Basic Operations.

Number Sense

Lesson topics include powers, exponents and square roots, as well as Order of Operations

Decimal Numbers

Lesson topics include place value and ordering decimals, decimal operations (addition, subtraction, multiplication, and division).

Fractions and Fraction Operations

Lesson topics include fractions and fraction operations, types of fractions, and operations with fractions

Number Relationships

Lesson topics include signed numbers, and multiplying & dividing signed numbers

Statistics and Data Analysis

Lesson topics include ratios, rates, and proportions

Percents

Lesson topics include converting percents to fractions and decimals (and vice versa!), and solving percent problems and interest problems.

Probability

Lesson topics include probability, probability range, and dependent probability.

Data Analysis

Lesson topics include measures of central tendency, finding the range, finding the mean, finding the median, finding the mode, and interpreting charts, tables and graphs.

Algebra

Lesson topics include algebra expressions & equations, one-step and multi-step algebra equations, word problems, simplifying expressions inequalities, graphing and multiplying expressions

Measurement

Lesson topics include standard and metric measurement, time-distance, and money calculations.

Geometry

Lesson topics include geometry vocabulary as well as measurements, angles and triangles relationships.

The Social Studies Test for the GED Exam

This lesson will go over information and question formatting that will be on this section of the GED exam.

More Class Lessons...
Additional Course Information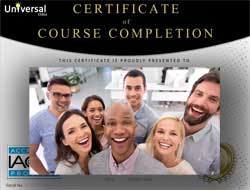 Document Your Lifelong Learning Achievements

Earn an Official Certificate Documenting Course Hours and CEUs
Verify Your Certificate with a Unique Serial Number Online
View and Share Your Certificate Online or Download/Print as PDF
Display Your Certificate on Your Resume and Promote Your Achievements Using Social Media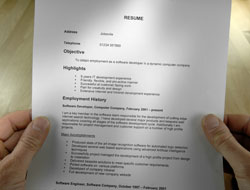 Course Title:
GED Test Preparation
Languages:
English - United States, Canada, United Kingdom, Australia, New Zealand, and other English speaking countries
Course Type:
General Education
Grading Policy:
Earn a final grade of 70% or higher to receive an online/downloadable CEU Certification documenting CEUs earned
Assessment Method:
Lesson assignments and review exams
Duration:
Continuous: Enroll anytime!
Learning Outcomes
By successfully completing this course, students will be able to:
Demonstrate mastery of grammar topics.

Demonstrate mastery of sentence structure and organization.

Recognize frequent spelling and diction errors.

Prepare for the essay test.

Demonstrate mastery of reading tables, graphs, maps and political cartoons.

Demonstrate mastery of history and economics.

Demonstrate mastery of geography, political science and behavioral studies.

Describe basic concepts of biology.

Describe basic concepts of earth and space structure.

Describe basic concepts of chemistry and physical science.

Solve basic math, algebra, and geometry problems, and

Demonstrate mastery of lesson content at levels of 70% or higher.
Sentence Structure Exam
Exam
20
Sentence Structure Practice 1
Exam
6
Sentence Structure Practice 2
Exam
7
Sentence Structure Practice 3
Exam
5
Sentence Structure Practice 4
Exam
10
Sentence Structure Practice 5
Exam
4
Sentence Structure Practice 6
Exam
5
Mechanics Exam
Exam
20
Mechanics Practice 1
Exam
7
Mechanics Practice 2
Exam
5
Mechanics Practice 3
Exam
8
Organization Exam
Exam
20
Organization Practice
Exam
3
Essay Practice 1
Exam
4
Essay Practice 2
Exam
4
Essay Question 1 Exam
Exam
4
Essay Question Exam 2
Exam
4
Language Arts, Reading Exam 1-3
Exam
10
Language Arts, Reading Quiz 1-3
Exam
15
Language Arts, Reading Exam 4-5
Exam
10
Language Arts, Reading Quiz 4-5
Exam
15
Language Arts, Reading Exam 6
Exam
10
Language Arts, Reading Quiz 6
Exam
15
Language Arts, Reading Exam 7-8
Exam
10
Language Arts and Reading Review Test
Exam
39
Language Arts, Reading Quiz 7-8
Exam
15
Whole Numbers & Operations Practice
Exam
30
Number Sense Practice
Exam
27
Decimal Numbers Practice
Exam
25
Fractions & Fraction Operations Practice
Exam
29
Number Relationships Practice
Exam
25
Statistics & Data Analysis Practice
Exam
24
Percents Practice
Exam
25
Probability Practice
Exam
24
Data Analysis Practice
Exam
25
Algebra Practice
Exam
25
Measurement Practice
Exam
26
Geometry Practice
Exam
25
Post Test
Exam
250
How to Read Social Studies Questions Practice
Exam
9
Reading Tables, Graphs, Maps and Political Cartoons Practice
Exam
9
World History, Part 1 Exam
Exam
10
World History Practice Part 1
Exam
9
World History, Part 2 Exam
Exam
10
World History Practice Part 2
Exam
6
World History, Part 3 Exam
Exam
9
World History Practice Part 3
Exam
8
World History, Part 4 Exam
Exam
10
World History Practice Part 4
Exam
8
US History, Part 1 Exam
Exam
10
U.S. History Practice Part 1
Exam
9
US History, Part 2 Exam
Exam
10
U.S. History Practice Part 2
Exam
6
US History, Part 3 Exam
Exam
10
U.S. History Practice Part 3
Exam
7
US History, Part 4 Exam
Exam
10
U.S. History Practice Part 4
Exam
6
US History, Part 5 Exam
Exam
10
U.S. History Practice Part 5
Exam
6
Civics and Government, Part 1 Exam
Exam
10
Civics and Government Practice Part 1
Exam
6
Civics and Government, Part 2 Exam
Exam
10
Civics and Government Practice Part 2
Exam
6
Economics, Part 1 Exam
Exam
10
Economic Practice Part 1
Exam
5
Economics, Part 2 Exam
Exam
10
Economics Practice 2
Exam
10
Geography Exam
Exam
10
Geography Practice
Exam
11
Social Studies Final Test
Exam
133
Biology Part 1 Exam
Exam
10
Life Science: Biology Part 1 Quiz
Exam
15
Biology Part 2 Exam
Exam
10
Biology Part 2 Quiz
Exam
15
Earth and Space Science Part 1 Exam
Exam
10
Earth and Space Science Part 1 Quiz
Exam
15
Earth and Space Science Part 2 Exam
Exam
10
Earth and Space Science Part 2 Quiz
Exam
15
Chemistry Part 1 Quiz
Exam
15
Chemistry, Part 1 Exam
Exam
10
Chemistry Part 2 Quiz
Exam
15
Chemistry, Part 2 Exam
Exam
10
Physics Part 1 Quiz
Exam
15
Physics, Part 1 Exam
Exam
10
Physics Part 2 Quiz
Exam
15
Physics, Part 2 Exam
Exam
10
Physics Part 3 Quiz
Exam
14
Physics, Part 3 Exam
Exam
10
Science Test Review
Exam
90
Total Points:
1542