Online Class: UFO Studies
---

$
50.00
no certificate
- OR -
$
75.00
with CEU Certificate*
9

15

5

0.5

565

Students

have taken this course
Is there intelligent life on other planets?
Have we been visited by aliens here on earth?
Are they walking amongst us?
What are the explanations for the saucers in the sky?
To date, no one has, or is willing, to give final proof or solid answers to any of these questions. The purpose behind this course is to help you keep your mind and eyes open. The big question is if there really is intelligent life out there, where is it? And what kind of evidence do we have today to prove it? With so many of the planets in our solar system seemingly too hot or cold, or proven to have no life of any type, our hope appears to be in other parts of the universe.
The Center for UFO Studies categorizes contacts as "close encounters" of the first, second or third kind: First encounters are objects or unexplained lights in space; second encounters are marked by the UFO having a type of physical effect on the Earth such as radioactivity or burn marks; and third encounters are reports of interactions between the witnesses and crew of an alien spaceship--often this relates to stories of "alien abductions".
Evidence that would convince most scientists of visitors from the sky is lacking, although there are stories about visual things in the sky since ancient times, and the idea still has appeal. There are fantastic stories--and yes, even some imaginative hoaxes! And there is even some compelling evidence to give credibility about the rumors the U.S. government actually possesses a crashed alien spaceship and alien bodies. Take this course and with the information provided, you'll be able to decide for yourself if there is a real phenomenon at work that warrants more scientific investigation; or perhaps you'll come to the conclusion that we are simply alone and unique in the universe.
UFO Studies
You might just be amazed at the number of people who believe in the existence of UFOs and extraterrestrials.
Stories supporting the belief of UFOs dates back centuries there are even some who believe that the Bible offers support for their existence. But the biggest craze arrived back in the 1940s with the coining of the term Foo Fighters near Mt. Rainier, WA and further away, scandal was brewing in infamous Roswell, New Mexico.
More recently, theyve shown up in our every day lives
Blockbuster hits like Contact and Men In Black I and II.
Radio programs like Coast to Coast AM.
Shows like Outer Limits and UFO Files on A&E.
Plus hundreds of other books, magazines, documentaries and various
other information outlets.
If youre ready to get initiated into the sinister and often mysterious world of aliens, UFOs, conspiracies and cover-ups, then this class, UFO Studies, led by Instructor Carol Nichols is out of this world!
In the words of one of the greatest fictional UFO enthusiasts, Fox Moulder of the X-Files, The truth is out there! This isnt about little green men and secret missions to Mars (though tales of both may turn up) Were here to reveal the astonishing truths about UFOs, aliens, out of this world spacecraft and multiple conspiracies to keep the truth buried.
Can you handle the truth? If so, dont put it off any longer! Enrollment is open 24/7, so theres no reason you cant get started today. The truth IS out there and well help you uncover it.
If youve got every season of the X-Files on DVD, or you have a print and video library that would be the envy of ANY UFO buff, then this class is for you.
In the nine lessons, youll be able to separate fact from stipulation and truth from disinformation.
Youll closely examine the UFO controversy, UFO cover-ups, UFO Congressional hearings, case histories, Roswell and Area 51, crop circles, abductions, sightings in Mexico, as well as several additional UFO sites and resources.
Whether youre an avid believer or a total skeptic, the material presented is done both thoroughly and professionally. However, its important to understand that when it comes to situations with UFOs, alien encounters, abductions or any other number of paranormal events that fall outside of the already or easily verified, the ONLY evidence that may be available is persona interviews, correspondences, sworn statements and testimonies, etc.
Which makes it all the harder for your typical, everyday person to take the claims and accusations seriously. Everyone wants some kind of evidence some kind of proof.
The goal of this class isnt to get your hands on proof, but more to uncover through reasoning and research access to the truth. Its an investigation that wont yield the results of being right or wrong, but you will find yourself informed and educated.
By the end of the first lesson, youll have a clear idea of where you stand on the matter of UFOs as well as the approach you can expect from the instructor. And, speaking of materials, theres quite a lot to cover. Therefore, Carol Nichols recommends that you take the time to discuss your questions and thoughts with her via Class Email and with the rest of the class in the class forums.
Everything that youll need in order to excel in this course is provided for you in the virtual classroom. Get ready to get a first hand look at detailed photographs, sketches, scientific reports, streaming video and historical references. You can reset assured youll never be bored.
Get ready to be surprised perhaps even shocked. Whether youre a skeptic or a faithful believer that the truth IS out there, youll find yourself fascinated from the beginning of Lesson 1 to the end of Lesson 9. Enrollment is open, so sign up today!
Completely Online
Self-Paced
6 Months to Complete
24/7 Availability
Start Anytime
PC & Mac Compatible
Android & iOS Friendly
Accredited CEUs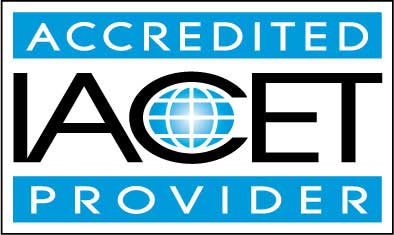 Lesson 1: The UFO Controversy
What is a UFO and why is it such a controversy?
39

Total Points
Complete Assignment: Why do we question the background of those who claim to see UFOs?
Complete: Lesson 1 Exam
Lesson 2: The UFO Coverup
Are UFO sighting and evidence of intelligence life on other planets being covered up by world governments?
45

Total Points
Complete Assignment: Why Cover Up?
Complete: Lesson 2 Exam
Lesson 3: UFO Congressional Hearings
UFO Congressional Hearings, United Nations UFO Agency, Vatican Files/Blue Book Connection.
18

Total Points
Review Article: UFO Hunters - New Season 2015
Complete: Lesson 3 Exam
Lesson 4: UFO Case Histories
Let's investigate UFO case files throughout history and around the world.
37

Total Points
Complete Assignment: Foo Fighters -- Beginning of a Cover Up?
Complete: Lesson 4 Exam
Lesson 5: Roswell Incident and Area 51
Let's explore the myths and realities of the Roswell Incident and the legendary military base 'Area 51'.
43

Total Points
Complete Assignment: Roswell 1947
Complete: Lesson 5 Exam
Lesson 6: Crop Circles
Exploring the myths, facts, and outright hoaxes regarding 'crop circles'.
45

Total Points
Complete Assignment: Crop Circles -- Hoax or Not?
Complete: Lesson 6 Exam
Lesson 7: UFO Abductions
The International Center for Abduction Research (ICAR) is an organization involved in investigating those who claim to have been abducted by aliens. ICAR provides accurate information to therapists and other individuals interested in abductions.
73

Total Points
Review Article: UFO Case Abduction Files
Complete Assignment: Watch Fire in the Sky
Complete Assignment: UFO Abduction Case Files
Complete: Lesson 7 Exam
Lesson 8: UFO Sightings in Mexico and other Video Clips
In recent years, UFO sightings in Mexico are at an all-time high. Amateur videographers have captured hundreds of hours of unexplained UFO sightings.
25

Total Points
Review 3 Articles: Mexico UFO Sightings; Vegas UFO; UFOS Northwest
Review Video: UFOs sightings in Mexico - 2012
Complete Assignment: Video Technology and UFO Sightings
Lesson 9: Additional UFO Resources
This course would be remiss if you weren't steered toward the enormous amount of UFO resources available on the Internet.
0

Total Points
Take Poll: Final Course Poll - Your Opinion
Take Survey: Program Evaluation Follow-up Survey (End of Course)
By successfully completing this course, students will be able to:
Describe the UFO controversy.

Summarize the UFO coverup.

Summarize UFO congressional hearings.

Describe UFO case histories.

Describe the Roswell Incident and Area 51.

Describe the evidence and theories behind Crop Circles.

Describe the evidence of UFO Abductions.

Summarize popular UFO sightings including the recent UFO Sightings in Mexico, and

Demonstrate mastery of lesson content at levels of 70% or higher.
Additional Course Information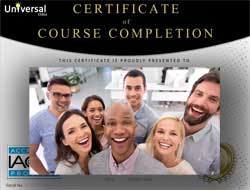 Document Your Lifelong Learning Achievements

Earn an Official Certificate Documenting Course Hours and CEUs
Verify Your Certificate with a Unique Serial Number Online
View and Share Your Certificate Online or Download/Print as PDF
Display Your Certificate on Your Resume and Promote Your Achievements Using Social Media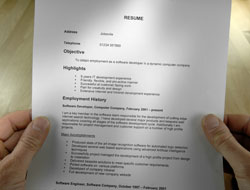 Course Title:
UFO Studies
Languages:
English - United States, Canada and other English speaking countries
Category:
Course Type:
Hobby/Enthusiast (Self-Paced, Online Class)
Grading Policy:
Earn a final grade of 70% or higher to receive an online/downloadable CEU Certification documenting CEUs earned.
Assessment Method:
Lesson assignments and review exams
Duration:
Continuous: Enroll anytime!
Choose Your Subscription Plan
"I enjoyed the instructor and class very much." -- Andrew C.