Few things captivate the interest of the general public more than serial killers. These individuals are so compelling to us because they seem to be so very different from "the rest of us," yet they live among us – they are neighbors and family members to SOMEONE. We read about them, study them, and see movies about them, all in an effort to see what makes them tick.
There are many myths and truths about serial killers. Which of these do YOU know to be true?
Serial killers are only motivated by sex.
Serial killers are compulsive and cannot stop killing.
All serial killers are insane.
Serial killers have "red flags" early in life, so we are now able to identify them at a young age.
Some people are just "born to kill."
All serial killers can be categorized according to their motive.
In this course, you will be fascinated by twenty serial killers. Some of them are quite infamous – Jack the Ripper, Son of Sam, Ted Bundy – but some are less-known (like Harold Shipman and Aileen Wuornos), but no less compelling. You will learn about their early lives, how they killed their victims, how (and if!) they were caught, and what happened after law enforcement caught up with them. Most interestingly, you will consider psychological elements that shaped the behavior of these men and women, factors motivating them to abduct, assault, torture, mutilate, and kill – multiple times.
A word of warning: The eerie, chilling feeling that you will get while you work on this course may have you securing windows, checking to see that doors are locked, and turning on extra lighting.
Completely Online
Self-Paced
Printable Lessons
Full HD Video
6 Months to Complete
24/7 Availability
Start Anytime
PC & Mac Compatible
Android & iOS Friendly
Accredited CEUs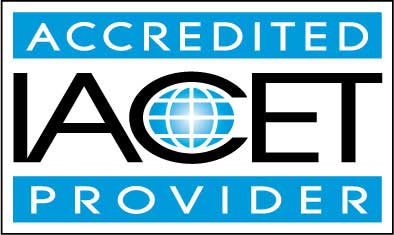 Assessment Guide
| Assessment | Points |
| --- | --- |
| Introduction Assignment | 1 points |
| Lesson 1 Exam | 10 points |
| Jack the Ripper | 25 points |
| Lesson 2 Exam | 10 points |
| Edward Gein | 25 points |
| Lesson 3 Exam | 9 points |
| Albert Desalvo | 25 points |
| Lesson 4 Exam | 10 points |
| Edmund Kemper | 25 points |
| Lesson 5 Exam | 10 points |
| Wanet Hoyt | 25 points |
| Lesson 6 Exam | 10 points |
| Zodiac Killer | 25 points |
| Lesson 7 Exam | 10 points |
| John Wayne Gacy | 25 points |
| Lesson 8 Exam | 10 points |
| Ted Bundy | 25 points |
| Lesson 9 Exam | 10 points |
| Donald Harry 'Pee Wee' Gaskins | 25 points |
| Lesson 10 Exam | 10 points |
| Son of Sam | 25 points |
| Lesson 11 Exam | 10 points |
| Harold Shipman | 25 points |
| Lesson 12 Exam | 9 points |
| Using the Format from Lesson #1, Please tell us about Dennis Rader. | 25 points |
| Lesson 13 Exam | 10 points |
| Richard Ramirez | 25 points |
| Lesson 14 Exam | 10 points |
| Ridgway | 25 points |
| Lesson 15 Exam | 10 points |
| Jeffrey Dahmer | 50 points |
| Lesson 16 Exam | 11 points |
| Who Was This Guy? | 25 points |
| Lesson 17 Exam | 10 points |
| Why did Williams do what he did? | 50 points |
| Lesson 18 Exam | 10 points |
| Aileen Wournos | 50 points |
| Lesson 19 Exam | 10 points |
| Israel Keyes | 50 points |
| Lesson 20 Exam | 10 points |
| Final Exam | 80 points |