Online Class: Microsoft Publisher Level 1
This comprehensive course offers step-by-step guidance on using Microsoft Publisher, from navigating its layout and tools to mastering advanced design techniques. It covers essential skills like customizing templates, incorporating images, using design elements effectively, and employing features like mail merging, ultimately teaching users how to produce polished, brand-aligned marketing materials efficiently.
---

$
70.00
no certificate
- OR -
$
95.00
with CEU Certificate*
Start Right Now!
$95.00
(with CEU Certificate)
---
Taking multiple courses? Save with our
platinum program
.
15

17

224

Students

have taken this course

6

0.6
Microsoft Publisher is a powerful desktop publishing software that stands as an indispensable tool for businesses of all sizes. Whether you're at the helm of a burgeoning startup, running a well-established company, or steering a solo venture, Microsoft Publisher can significantly enhance your marketing efforts. This course is meticulously designed to guide you through the ins and outs of creating visually appealing and effective marketing materials that resonate with your audience and elevate your brand presence.
At the heart of Microsoft Office's suite, Microsoft Publisher is dedicated to crafting marketing materials. This versatile program enables users to create an array of professional-grade items, such as brochures, pamphlets, banners, and personalized greeting cards. It's particularly beneficial for marketing professionals and small businesses looking for a streamlined, user-friendly approach to design. This course serves as a comprehensive guide for those new to Microsoft Publisher, offering detailed step-by-step instructions on how to harness the software to bring your unique designs to life.
Throughout the course, you will gain proficiency in various aspects of Microsoft Publisher, including:
Navigating Microsoft Publisher: Learn the layout and tools of Publisher, enabling you to maneuver through the program with ease and efficiency.

Creating and Editing Templates: Discover how to use and modify templates to quickly produce professional-looking designs that reflect your brand's identity.

Understanding and Utilizing Objects: Dive into the world of objects – the fundamental elements of any publication – and learn how to use them to create cohesive and compelling designs.

Incorporating Images: Explore the ways to use images to add depth and interest to your publications, from basic placement to advanced styling.

Working with Shapes, Text Boxes, and Colors: Understand how to use these elements to enhance the visual appeal and readability of your marketing materials.

Advanced Aligning and Formatting: Master the art of arranging and formatting your content to create a polished and professional look.

Designing Effective Catalogs: Learn the nuances of catalog creation, from layout design to product presentation.

Employing Advanced Customization Techniques: Tailor your publications to perfectly match your brand's aesthetic and messaging.

Efficient Mail Merging: Discover how to use mail merge for mass distribution while maintaining a personalized touch.

Publishing, Printing, and Sharing: Uncover the best practices for finalizing and distributing your publications, whether digitally or in print.
The course begins with the basics, emphasizing the role of Microsoft Publisher in small business advertising. We explore the abundant templates provided by Publisher, demonstrating how they can be customized to suit your specific branding needs. These templates are not only cost-effective but also time-saving, offering a solid foundation for your marketing materials.
A key focus of the course is on understanding and utilizing objects in Publisher. You'll learn about the various objects, including text, images, placeholders, and shapes, and how to style and customize them for maximum impact. With the latest iteration of MS Publisher, even those with minimal design experience can produce top-notch marketing materials.
We'll delve into Publisher's design checker tool, teaching you how to ensure your publications are polished and professional. The course also covers the intricacies of mail merging, a powerful feature that allows you to reach thousands of recipients efficiently. Finally, we guide you through the process of finalizing your publications, from printing to sharing them digitally, ensuring your work makes a lasting impression.
Completely Online
Self-Paced
Printable Lessons
Full HD Video
6 Months to Complete
24/7 Availability
Start Anytime
PC & Mac Compatible
Android & iOS Friendly
Accredited CEUs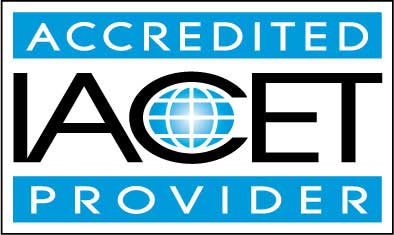 Lesson 1: Introduction to Microsoft Publisher - A Gateway to Creative Content
Discover the world of Microsoft Publisher, a powerful tool for creating visually compelling marketing materials. This introductory lesson will guide you through the basics of Publisher, showcasing how it can be an indispensable asset for crafting cost-effective and attractive content for any business. Additional lesson topics: MS Publisher Primer; Publisher Basic Task; Microsoft Publisher /Office
20

Total Points
Lesson 1 Video
Lesson discussions: Why Are You Interested in Microsoft Publisher?
Complete Assignment: Introduce Yourself
Assessment: Lesson 1 Quiz
Lesson 2: Mastering the Microsoft Publisher Interface - A Guided Tour
Dive into the familiar yet unique interface of Microsoft Publisher. This lesson is designed to acquaint you with the intuitive layout of Publisher, focusing on its feature-rich tabs and the handy quick-access toolbar, making your design journey smoother and more efficient. Additional lesson topics: Saving Publications as Word Documents
20

Total Points
Lesson 2 Video
Assessment: Lesson 2 Quiz
Lesson 3: Template Magic in Microsoft Publisher - From Blank Canvas to Brilliance
Explore the versatility of templates in Microsoft Publisher. This session is all about starting your design journey, whether from a blank slate, a pre-designed Microsoft template, or incorporating third-party designs. Unleash your creativity and streamline your design process with this comprehensive guide. Additional lesson topics: How to Make a Brochure with Publisher; Using MS Publisher Templates; Creating New Templates
20

Total Points
Lesson 3 Video
Assessment: Lesson 3 Quiz
Lessons 4: The Art of Objects in Publisher - Create, Customize, Conquer
Unravel the secrets of using objects in Publisher. Learn how every element in a publication, from the smallest icon to complex layouts, plays a vital role. This lesson focuses on the properties and customization of objects, providing you with the skills to enhance your publications with finesse. Additional lesson topics: Grouping Objects in Publisher; MS Publisher Options
20

Total Points
Lesson 4 Video
Assessment: Lesson 4 Quiz
Lessons 5: Image Integration in Publisher - A Picture-Perfect Approach
Discover the power of imagery in Microsoft Publisher. This lesson will teach you how to effectively incorporate images into your designs, whether you're adding them to templates, themes, or using placeholders. Learn the nuances of working with images to add a professional touch to your publications. Additional lesson topics: Using Images in MS Publisher
20

Total Points
Lesson 5 Video
Assessment: Lesson 5 Quiz
Lesson 6: Shape Your Publications - The Role of Shapes in Publisher
Delve into the world of shapes in Publisher and learn how they differ from standard images. This lesson covers the intricacies of using shapes - resizing, styling, and adding them to your publications for that extra visual appeal. Additional lesson topics: Pictures and AutoShapes in Publisher; Publisher Drawing and Freeform Tools
20

Total Points
Lesson 6 Video
Assessment: Lesson 6 Quiz
Lesson 7: Building Blocks in Publisher - Creativity Made Easy
Explore the concept of building blocks in Microsoft Publisher. This lesson shows you how these pre-designed elements can simplify the creative process, aiding in color schemes, patterns, and overall design. Learn to use building blocks efficiently for both digital and print publications. Additional lesson topics: Creating Publications Using Building Blocks
20

Total Points
Lesson 7 Video
Assessment: Lesson 7 Quiz
Lesson 8: Advanced Object Formatting - Elevate Your Publisher Designs
Advance your skills in object formatting with Publisher. This lesson will guide you through sophisticated techniques for arranging and aligning objects, enabling you to create publications with a professional and polished look. Additional lesson topics: Aligning Objects in Publisher; How to Arrange Objects
20

Total Points
Lesson 8 Video
Assessment: Lesson 8 Quiz
Lesson 9: Text Mastery in Publisher - Crafting and Styling Compelling Text
Master the art of text in Microsoft Publisher. This lesson focuses on creating, editing, and formatting text boxes, and teaches you how to use text to convey information effectively in your publications. Additional lesson topics: Adding and Linking Text Boxes in Publisher; Improting Text into Publisher
20

Total Points
Lesson 9 Video
Assessment: Lesson 9 Quiz
Lesson 10: Perfecting Your Design - Utilizing Publisher's Design Checker
Learn to utilize Microsoft Publisher's Design Checker tool to enhance your designs. This lesson will teach you how to identify and correct common issues like color mismatches and empty text boxes, ensuring your publications are web-friendly and visually appealing. Additional lesson topics: Picture Issues in MS Publisher and How to Correct Them; The Publisher Design Checker
20

Total Points
Lesson 10 Video
Assessment: Lesson 10 Quiz
Lesson 11: Catalog Creation in Publisher - From Concept to Completion
Discover the process of creating and publishing catalogs in Publisher. Learn how to manage large-scale projects, from gathering contact lists to designing pages with hundreds of products. This lesson is a comprehensive guide to creating professional, engaging catalogs. Additional lesson topics: How to Create a Catalog Merge; How to Create Catalogs in Publisher
20

Total Points
Lesson 11 Video
Assessment: Lesson 11 Quiz
Lesson 12: Data Display with Tables in Publisher - Inform and Impress
Uncover the utility of tables in Microsoft Publisher for displaying meaningful data. This lesson will teach you how to incorporate tables into your publications for effective comparison of products and prices, enhancing both functionality and aesthetic appeal. Additional lesson topics: Formating Tables in Publisher; Sizing and Aligin Tables in Publisher; Table Cell Formatting in Publisher; Adding Table Borders, Fille, and Effects
20

Total Points
Lesson 12 Video
Assessment: Lesson 12 Quiz
Lesson 13: Customization Techniques in Publisher - Tailoring to Your Brand
Learn advanced customization techniques in Microsoft Publisher. This lesson is focused on helping you modify templates to align with your brand's style, language, and imagery, offering a personalized touch to your layouts. Additional lesson topics: Formatting Pages in MS Publisher; How to Create and Edit Master Pages
20

Total Points
Lesson 13 Video
Assessment: Lesson 13 Quiz
Lesson 14: Personalizing with Mail Merge in Publisher - A Hands-on Approach
Master the mail merge feature in Microsoft Publisher. This lesson guides you through creating personalized documents for mass distribution, simplifying the process of sending newsletters, pamphlets, and more to a broad audience. Additional lesson topics: Advanced Mail Merge: Address Issues; How to Customize the Office Ribbon
20

Total Points
Lesson 14 Video
Assessment: Lesson 14 Quiz
Lessons 15: Final Touches - Preparing and Distributing Your Publisher Projects
Learn the final steps in the publication process with Microsoft Publisher. This comprehensive lesson covers the essentials of printing, sharing, and publishing your work, whether for physical distribution or online sharing, ensuring your content reaches its audience effectively.
160

Total Points
Lesson 15 Video
Lesson discussions: Final Course Thoughts; Program Evaluation Follow-up Survey (End of Course); MS Publisher Course Assessment
Assessment: Lesson 15 Quiz
Assessment: The Final Quiz
Additional Course Information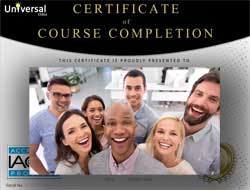 Document Your Lifelong Learning Achievements

Earn an Official Certificate Documenting Course Hours and CEUs
Verify Your Certificate with a Unique Serial Number Online
View and Share Your Certificate Online or Download/Print as PDF
Display Your Certificate on Your Resume and Promote Your Achievements Using Social Media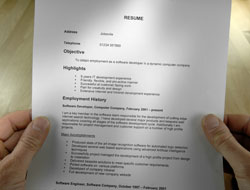 Course Title:
Microsoft Publisher Level 1
Lessons Rating:
5.0 / 5 Stars (15 votes)
Languages:
English - United States, Canada and other English speaking countries
Category:
Availability:
This course is online and available in all 50 states including: California, Florida, Georgia, Illinois, New York, Pennsylvania, Ohio, and Texas.
Last Updated:
October 2023
Course Type:
Self-Paced, Online Class
Grading Policy:
Earn a final grade of 70% or higher to receive an online/downloadable CEU Certification documenting CEUs earned.
Assessment Method:
Lesson assignments and review exams
Course Fee:
$95.00 U.S. dollars
Choose Your Subscription Plan