Online Class: Microsoft Project 2021
This course will teach you everything you need to know to master MS Project 2021 so you can effectively manage projects that achieve your desired results and goals on time.
---

$
70.00
no certificate
- OR -
$
95.00
with CEU Certificate*
Start Right Now!
$95.00
(with CEU Certificate)
---
Taking multiple courses? Save with our
platinum program
.
18

20

1,061

Students

have taken this course

9

0.9
Microsoft Project 2021 is a project management software program created for businesses and freelance professionals to help better manage individual projects that occur within companies. Although no project management software should be used to replace project management techniques or adequate training of management and staff, Project can and will improve the efficiency, organization, and sometimes even the speed of which a project is completed. This course will teach you everything you need to know to master MS Project 2021 so you can effectively manage projects that achieve your desired results and goals.
Defining Project Management
Simply put, project management is defined as the process of managing all the elements of a project to complete it. This includes supplies, labor, financials, workflow, deadlines, vendors, miscellaneous setbacks, and any other tasks defined in the project scope. Project management is becoming increasingly important within companies in order for them to operate successfully and efficiently. The skills that managers and employers are given during training to manage the day-to-day operations of a company are different than the ones they'll need to manage individual projects. Because corporate projects are often much more involved with numerous people and vendors included in project operations, MS Project helps corporate project managers organize every task and goal to streamline workflows and facilitate a more successful project outcome.
Successfully managing a project requires discipline. It requires that time, scope, and cost are managed in a way that bring about the completion of specific goals or a project itself. Mistakes in project management can cost organizations potentially millions, and MS Project can mitigate these damages and provide a more streamlined workflow. Good project management requires planning and organization that doesn't work well with traditional paper and pen hardcopy files. Files get lost, only one person can handle a file at a time, and file transfers and management are much more cumbersome without software and networking technology to help. Microsoft Project can help project managers and corporate staff (including executives that oversee project costs and efficiency) organize their projects and meet their goals by acting as a virtual assistant that can produce information, charts, and reports to help the project smoothly advance through to completion.
There are three things that must be managed during a project, and all three of them can be fully managed in MS Project. This will help you better understand what MS Project offers you and help you put the aspects of this software to work more efficiently once we've learned how to use it.
The first is cost. Cost is everything and anything that has to do with money related to your project. It includes people, equipment, material, profit, vendors, contractors, services, and any other type of project requirement that essentially costs the organization money or leads to legitimate overall profit. If anything costs or makes your company money in relation to a project, then it is factored into the cost.
Next is time. The time used for a project is the sum of all the time used to complete tasks that lead to the completion of the project. This can include employee time, equipment time, and even time to see profit. MS Project lets you identify time for each task so that you can better estimate time for future projects. You can get reports and estimates on the time tasks should take, so MS Project doesn't just give you an overview of current projects, but it helps you better define workflows and estimates for future projects.
Finally, there is the scope. The scope of your project can also be referred to as the specifications for the project. The specifications or scope define what the final results are supposed to be. Quality is a major part of the scope, and the more detailed a project manager makes the scope, the better chance a project will be successful without any surprises. One benefit of MS Project is that it helps eliminate surprises, which usually turn into increased costs due to missing or forgotten specifications.
With the above three variables defined, if your project is well managed, it delivers exactly what it was supposed to within the given time frame and without spending more money than what was allocated. By managing the above three components using MS Project, success can be much easier to achieve.
Understanding Projects
By definition, a project is a temporary endeavor that is completed to create a unique product or service to enhance the corporation or offer additional value to clients and customers. You will use MS Project to organize and manage any products or service that you or your company create. Projects are made up of tasks that must be completed in order to complete the project as a whole. When you get started with Project, just know that tasks are major components in project workflows that must have a scope, take time to complete, and cost the organization some of its budget. In other scenarios, a task could add project, but it's much more common for a task to be a debit rather than a credit to the organization.
Think of tasks as your to-do list that will get you from point A to point B. Your tasks can be as detailed (or not) as you want them to be. A task can be simply researching competition, or it can be a phase of your project that contains a summary task as well as subtasks. For example, if you are creating a new software application for your company, your task might be to research similar software, but this is vague and requires more detail. Detail can be accomplished using subtasks. Subtasks might be researching businesses that have similar software, analyzing their sales, and then looking at their pricing models.
In Project, tasks are organized into phases, also known as stages. In the Gantt chart view of Project, you will be able to see your tasks, as well as an outline of the time it will take to complete each one. Since timing is always an important component of your project, MS Project allows you to set up and view the timing relationships for each task. You can also set dependencies, which will help identify any additional scope to complete a task. A dependency will show that one task (task A, for example) must be completed before Task C can begin. We'll learn all about this later in the course.
What to Expect from This Course
This course was designed to teach you how to successfully use MS Project, no matter if you've ever used the program before or not. Both a beginner and seasoned Project user can benefit from this course, starting with the basics of the program including navigation and continuing on to more advanced features. You do not need to have access to MS Project to take or complete this course. However, it is recommended as you can follow along and see each project component added, edited and deleted.
We've broken this course down into multiple lessons to make it easier for students to study and practice the program. Each lesson details different features of Project and provides step-by-step instructions on how to use them. At the end of each lesson, you will find a lesson exercise with questions and answers that you can use to quiz yourself on the amount of information that you've learned.
The lesson exercises were designed to test you on the material presented in each associated lesson. Lesson exercises are graded; therefore, they are mandatory. Lesson assignments give you a chance to practice what you've learned in the lesson by using Project. These are optional and do not affect your grade, but it is encouraged that every student tries to complete them.
We've also added a course project for those students who have access to Project and want to get some hands-on practice using the program. The course project is optional just like the assignments. However, while the assignments give you a little practice using features taught in the corresponding lesson, the course project gives you the chance to manage your first project using the skills you've learned in each course section. You'll find an introduction to the project at the end of this lesson, then instructions following lessons four, eight, twelve, and sixteen.
Completely Online
Self-Paced
Printable Lessons
Full HD Video
6 Months to Complete
24/7 Availability
Start Anytime
PC & Mac Compatible
Android & iOS Friendly
Accredited CEUs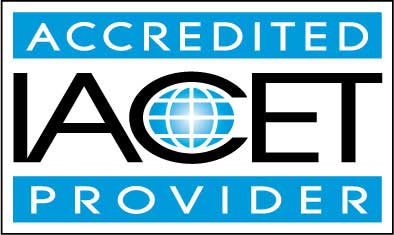 Lesson 1: Achieving Your Goals with Microsoft Project 2021
Microsoft Project is a project management software program created for businesses and freelance professionals to help better manage individual projects that occur within companies. Additional lesson topics: MS Project Software; New Features of MS Project; The Project Management Life Cycle
21

Total Points
Lesson 1 Video
Lesson discussions: Why Learn Microsoft Project?
Complete Assignment: Course Introduction and Goals
Assessment: Lesson 1 Quiz
Lesson 2: Installing and Setting Up the MS Project Workspace
When you begin using Project 2021 for the first time, you will have a few choices in how you want to get started. This lesson will guide you through the setup processes to set you up for best practices. Additional lesson topics: Customize the Quick Access Toolbar; Create a project in Project
20

Total Points
Lesson 2 Video
Assessment: Lesson 2 Quiz
Lesson 3: Defining and Creating Project Charters, Project Scopes, and Projects
it is important to have everything organized and planned before you even start to use MS Project 2021. By creating a scope, you detail everything about the project and can get a better overview of the timeline and cost involved to complete it. Additional lesson topics: How to Use Backlogs and Tasks; Understanding Project Scope
20

Total Points
Lesson 3 Video
Assessment: Lesson 3 Quiz
Lesson 4: Scheduling Tasks, Creating Notes, and Using Gantt Charts
This lesson will review best practices for creating and managing tasks, notes, Gantt Charts and more so that you properly track your project's progress. Additional lesson topics: Formatting the Gantt Chart; How to Split a Task; Working with Gantt Charts; Task Types
20

Total Points
Lesson 4 Video
Assessment: Lesson 4 Quiz
Lesson 5: Project Views
A view in Project is simply the way that task and/or resource information is displayed. It gives you a way to view data in a worksheet, a way to enter data, or a way to view data in chart form. Project provides several view types that you can use to quickly review projects, plans and tasks without digging into details. Additional lesson topics: Understanding Project Schedules; Creating Views in MS Project
20

Total Points
Lesson 5 Video
Assessment: Lesson 5 Quiz
Lesson 6: Making the Most of Project's Calendar Feature
Project allows you to set Base, Project, Task, and Resource calendars depending on which ones work best for your plan and workflow. In addition to calendars, MS Project also has worksheets where you can enter resources, which are anything you use to accomplish a task or to advance (and complete) the project. Additional lesson topics: Creating a New Base Calendar; Setting Work Days and Times in MS Project; Project Calendar Holidays
20

Total Points
Lesson 6 Video
Assessment: Lesson 6 Quiz
Lesson 7: How to Organize and Manage Your Projects Effectively
Your project could have dozens, if not hundreds, of tasks. It's easy to go through those tasks and list them in Gantt Chart view. This view will show all tasks in a worksheet. However, when a task list gets long, managing tasks during the duration of the project could get very daunting. Taking the time to organize your tasks will make managing them easier - and improve the efficiency of your team while working on a project. Additional lesson topics: Managing Subtasks and Summary Tasks; MS Project Cheat Sheet
20

Total Points
Lesson 7 Video
Assessment: Lesson 7 Quiz
Lesson 8: Using Advanced Task Management Features
This lesson will cover different task types such as Fixed Duration, Fixed Units, and Fixed Work so you can effectively manage and track your scheduled milestones in your projects. Additional lesson topics: Setting Constraints on Tasks; Setting Task Deadlines; Changing Default Task Options
20

Total Points
Lesson 8 Video
Assessment: Lesson 8 Quiz
Lesson 9: Understanding Assignments, Constraints, and Dependencies
Many times, a successor task will not start until a predecessor tasks finishes. In other words, Task B will not start until Task A finishes. This means they have a timing relationship so that your schedule runs smoothly, and each dependency has what is needed before it begins. Additional lesson topics: More About Gantt Charts; Understanding Project Predecessors; Linking Project Tasks
10

Total Points
Lesson 9 Video
Assessment: Lesson 9 Quiz
Lesson 10: Adding, Managing, and Assigning Resources
In order to complete tasks, you need resources that facilitate a task's success. Resources, by definition, are costs associated with tasks. A resource can be a person, equipment, materials, or even a fee. Resources drive tasks to completion, but they also affect your deadlines and budget costs. To effectively deliver a product on time, a task must have the right resources assigned to it. Additional lesson topics: Adding Project Resources; Setting Up Project Resources
20

Total Points
Lesson 10 Video
Assessment: Lesson 10 Quiz
Lesson 11: Advance Resource Management
In addition to assigning the right resource to a task, you must also ensure that your project has enough resources to complete the project. Without enough resources, you overschedule current ones and this can affect deadlines. Being a project manager, it's important that you balance enough resources with the right tasks assigned. Additional lesson topics: How to Assign People to Tasks; Effectively Managing Resources
22

Total Points
Lesson 11 Video
Assessment: Lesson 11 Quiz
Lesson 12: How to Track Work, Hours, and Durations in Microsoft Project
Project has a lot of automation that can help manage projects for you, but much of the output and automation relies on your input. You can track projects using your computer's current date and time, but you can also do it by a specified date, such as the end of the month, and so much more. This lesson will guide you through the most effective tools and strategies for tracking work in a project. Additional lesson topics: Updating Work on a Project; Status Dates in Project Reporting; How to Automatically Calculate a Task Duration
20

Total Points
Lesson 12 Video
Assessment: Lesson 12 Quiz
Lesson 13: MS Project Communications and Progress Reports
If a task doesn't get completed, or if there's a problem with a resource - these issues will all affect the deadline for the project, so you should be 'in the loop' about everything and ready to respond--and Project can help you do it. Additional lesson topics: How to Update Tasks Quickly; Rescheduling Project Tasks; How to Use MS Project to Communicate; Reviewing Project Task Progress
20

Total Points
Lesson 13 Video
Assessment: Lesson 13 Quiz
Lesson 14: Understanding Baselines, Interim Plans, Filtering, and Sorting
By definition, a baseline is a detailed project plan against which actual work is tracked. It's similar to detailed architectural plans for your new home before you ever start to build it. Additional lesson topics: Creating and Updating Project Baselines; Setting and Saving Project Baselines
20

Total Points
Lesson 14 Video
Assessment: Lesson 14 Quiz
Lesson 15: How to Format and Customize Project Layouts and Styles
A major benefit of Project over other project management tools is the ability to customize the look and feel of the program to suit your preferences and needs. In this lesson, you'll be shown how to format elements of the Project screen, as well as teach you to create customized templates. Additional lesson topics: Customizing Microsoft Project; Using the Timescale; Changing Date Formats
20

Total Points
Lesson 15 Video
Assessment: Lesson 15 Quiz
Lesson 16: How to Create, Customize, Run, and Print Reports
You can monitor a project using MS Project reports. These reports give you a variety of information for a given date range. Additionally, they show how costs are accumulating, what tasks are in progress, and which tasks still need to start. They show progress and give you a picture of each element of the project and the project in its entirety. Additional lesson topics: Project Reporting Features; Status Reporting; How to Create a Project Report
20

Total Points
Lesson 16 Video
Assessment: Lesson 16 Quiz
Lesson 17: Creating Resource Pools, Updating Assignments and Consolidating Projects
The next step in effective project management with MS Project is pooling resources and consolidating project plans and assignments so that they can be shared with other projects. Additional lesson topics: Viewing Resource Workloads and Availability; Understanding Resource Engagements; Creating and Sharing Resource Pools
20

Total Points
Lesson 17 Video
Assessment: Lesson 17 Quiz
Lesson 18: Advanced Project Printing Options
After building a plan, sharing it with stakeholders, managing tasks and assigning resources, having a hardcopy of your Project file helps during presentations and meetings when you need to display reports and provide status to other members of your organization. You can share projects digitally, but hardcopies are sometimes needed for presentations. You can print any information that you have in your project including the entire plan or parts of it as well as reports.
166

Total Points
Lesson 18 Video
Lesson discussions: Final Course Thoughts; Program Evaluation Follow-up Survey (End of Course); Course Review
Assessment: Final Quiz
Assessment: Lesson 18 Quiz
Additional Course Information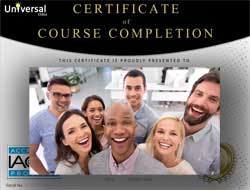 Document Your Lifelong Learning Achievements

Earn an Official Certificate Documenting Course Hours and CEUs
Verify Your Certificate with a Unique Serial Number Online
View and Share Your Certificate Online or Download/Print as PDF
Display Your Certificate on Your Resume and Promote Your Achievements Using Social Media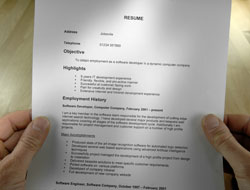 Course Title:
Microsoft Project 2021
Lessons Rating:
4.9 / 5 Stars (39 votes)
Languages:
English - United States, Canada and other English speaking countries
Category:
Availability:
This course is online and available in all 50 states including: California, Florida, Georgia, Illinois, New York, Pennsylvania, Ohio, Texas, and Washington.
Course Type:
Self-Paced, Online Class
Grading Policy:
Earn a final grade of 70% or higher to receive an online/downloadable CEU Certification documenting CEUs earned.
Assessment Method:
Lesson assignments and review exams
Course Fee:
$95.00 U.S. dollars
Choose Your Subscription Plan