Online Class: ESL Basic Grammar
---

$
50.00
no certificate
- OR -
$
75.00
with CEU Certificate*
11

23

10

1.0

1,745

Students

have taken this course
Course Description
Whether you are learning English as a second language or are a native speaker striving to improve your English and writing skills, understanding proper grammar rules and guidelines are the essential building blocks to creating clear and understandable thought processes and ideas. This ESL basic grammar course will provide an introduction into the basics of English grammar. We'll cover many relevant topics, including sentence structure, writing basics, as well as review basic English structure in the form of nouns, verbs, prepositions, adjectives and adverbs.
English grammar is essential to promoting communication, both verbally and in writing. It is a necessary aspect of many jobs and careers. Understanding the proper way to communicate helps to promote self-confidence, increase skill levels, and ensure job advancement and promotion. While many of us were taught the basics of English grammar in elementary school, very few adults in the 21st century understand the basic concepts of how to create cohesive and complete sentences--let alone complete term papers, thesis papers, or doctoral dissertations.
Native English speakers as well as those learning English will benefit from the examples and reviews of basic English grammar structure and foundations presented throughout this course. Don't think of English grammar as boring, but as a building block to greater understanding, enhanced skill levels, and stepping stones to better jobs and greater earnings.
Completely Online
Self-Paced
Instructor Feedback
6 Months to Complete
24/7 Availability
Start Anytime
PC & Mac Compatible
Android & iOS Friendly
Accredited CEUs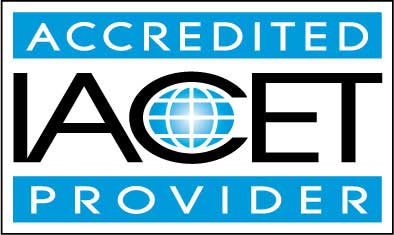 Request More Information

Have a question? Check out our
FAQ
or contact us for more information.
Course Lessons
Lesson 1: Introduction to ESL Grammar


The study of any language can often be frustrating and confusing. However, proper speech and grammar is important in all areas of society, from securing employment, advancing in careers and communicating equally well with friends, family, and strangers.
10

Total Points
Lesson 1 Video
Review Article: Yahoo Groups
Complete: Lesson 1 Assignment: Getting Started
Complete: Lesson 1 Exam
Lesson 2: Nouns


Proper use of nouns will help to create clear and accurate sentence structure. This lesson will also discuss proper nouns, plural nouns, nouns-verb agreements, and other aspects of one of the most common and basic structures in English.
30

Total Points
Lesson 2 Video
Review 2 Articles: Noun Recognition; Nouns
Complete: Lesson 2 Assignment: Finding Nouns
Complete: Lesson 2 Exam
Lesson 3: Verbs


Verbs express action. They can also express certain conditions or states of being. In a properly constructed English sentence, a verb is usually connected to somebody or something doing or performing the action.
30

Total Points
Lesson 3 Video
Review 5 Practice Worksheets
Review 2 Articles: EnglishPage.com; Verbs and Practice
Complete: Lesson 3 Assignment: Finding Verbs
Complete: Lesson 3 Exam
Lesson 4: Using Pronouns Properly


This lesson will introduce and offer basic explanations and examples for the use of personal, relative, and interrogative pronouns in everyday English usage. It will also briefly cover possessive, reflexive, and intensive pronouns.
29

Total Points
Lesson 4 Video
Review Practice Worksheet: optional-Grammar_Run-On_Sentences_Wk_2.pdf
Review 2 Articles: a4esl.org; Pronoun Reference
Complete: Lesson 4 Assignment: Picking Pronouns
Complete: Lesson 4 Exam
Lesson 5: Using Prepositions


Prepositions primarily describe two different types of relationships: time and place. This lesson will explain when to use a preposition, and how best to use it in a wide variety of situations.
29

Total Points
Lesson 5 Video
Review 2 Articles: English Page; Preposition Rules
Complete: Lesson 5 Assignment: Identifying Prepositions
Complete: Lesson 5 Exam
Lesson 6: Conjunctions


This lesson will introduce and cover the four main types of conjunctions that are commonly used in everyday scenarios. Because conjunctions join phrases, words, and sentences together, they are commonly used, but one of the least understood parts of speec
30

Total Points
Lesson 6 Video
Review 5 Practice Worksheets
Review 3 Articles: Towson.edu; Using Conjunctions; Conjuctive Adverbs
Complete: Lesson 6 Assignment: Choosing Conjunctions
Complete: Lesson 6 Exam
Lesson 7: All About Adjectives and Adverbs


Adjectives and adverbs, which help to provide description to nouns and verbs, are also known as modifiers. Modifiers are words or a group of words that help to explain about other words.
30

Total Points
Lesson 7 Video
Review 5 Practice Worksheets
Review 3 Articles: Adjectives; Adverbs; Adjective or Adverb?
Complete: Lesson 7 Assignment: Finding Adjectives and Adverbs
Complete: Lesson 7 Exam
Lesson 8: Sentence Structure Know-How


While no one will expect your grammar to be perfect, it is important to study the basics of sentence structure in order to make yourself understood. This lesson will help English students to understand the difference between passive and active voice.
35

Total Points
Lesson 8 Video
Review 2 Articles: FSU.edu; Gamequarium
Complete: Lesson 8 Assignment: Tackling Sentence Structure
Complete: Lesson 8 Exam
Lesson 9: Writing Basics


Writing clear and understandable documents and papers requires knowledge of writing basics that include proper punctuation, noun-verb agreement, and attention to moods -- as well as avoiding run-on sentences.
29

Total Points
Lesson 9 Video
Review 4 Practice Worksheets
Review 2 Articles: 5minuteEnglish.com; English-Test.net
Complete: Lesson 9 Assignment: Basic Writing
Complete: Lesson 9 Exam
Lesson 10: Punctuation, Numbers, and Time


Rules for grammar and punctuation have changed over the ages, but they continue to define standards that help English speakers around the world more easily master the written language.
30

Total Points
Lesson 10 Video
Review 5 Practice Worksheets
Review 2 Articles: EatsShootsLeaves.com; MyEnglishpages.com
Complete: Lesson 10 Assignment: Practicing Punctuation, Numbers and Time
Complete: Lesson 10 Exam
Lesson 11: Write What You Mean and Mean What You Write


Speaking and writing English properly takes time and effort that many students are unwilling to put into their studies. However, speaking clearly and being able to convey ideas, thoughts, and expressions are methods of communication that can't be ignored.
84

Total Points
Lesson 11 Video
Review 5 Practice Worksheets
Review 2 Articles: EnglishClub.com; ESL-Kids.com
Take Poll: What is your opinion of this course?
Take Survey: Program Evaluation Follow-up Survey (End of Course)
Complete Assignment: Putting it all Together
Complete: Lesson 11 Exam
Complete: The Final Exam
Additional Course Information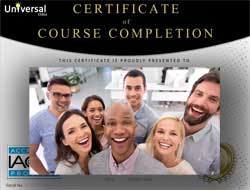 Document Your Lifelong Learning Achievements

Earn an Official Certificate Documenting Course Hours and CEUs
Verify Your Certificate with a Unique Serial Number Online
View and Share Your Certificate Online or Download/Print as PDF
Display Your Certificate on Your Resume and Promote Your Achievements Using Social Media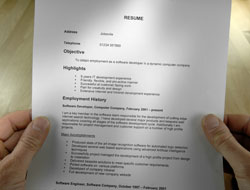 Course Title:
ESL Basic Grammar
Languages:
English - United States, Canada and other English speaking countries
Category:
Course Type:
General Education
Grading Policy:
Earn a final grade of 70% or higher to receive an online/downloadable CEU Certification documenting CEUs earned.
Assessment Method:
Lesson assignments and review exams
Duration:
Continuous: Enroll anytime!
Choose Your Subscription Plan
Learning Outcomes
By successfully completing this course, students will be able to:
Describe and recognize nouns.

Describe and recognize verbs.

Use pronouns properly.

Use prepositions properly.

Identify conjunctions.

Demonstrate proper use of adjectives and adverbs.

Demonstrate proper sentence structure use.

Demonstrate correct use of punctuation, numbers and time, and

Demonstrate mastery of lesson content at levels of 70% or higher.
Student Testimonials
"This is my first time to complete all the levels of online courses. I really enjoyed the advice from my instructor! She gave me confidence to reach my goal!" -- Yoshiko W.
"The instructor has this course very organized and is an expert in English grammar. The most helpful part of the course was how to write better sentences and verbs." -- Maria A.
"The instructor was very nice and was really quick to email back." -- Devin S.
"The part most helpful for me, was the exercises in each lesson. Amazing!" -- Yakelis D.