This online course offers the student an introduction to the profession of journalism as a whole. It begins with a brief overview of journalism, acquainting students with the foundation of writing for the news industry. There is a lesson on the history of journalism that takes the students back to the first news ever collected and made public. The development of the newspaper, particularly as it relates to the colonies and the United States after the Revolutionary War is explained. What follows next is fundamental newsgathering and writing skills needed to become competent practicing journalists working in print journalism, with some focus on other media writing as well.
The student is given the opportunity to review their grammar and punctuation skills, and asked to think about the ethics and legalities of the profession of journalism. All aspects of journalism will be discussed and examples are provided to help the student understand such concepts as notetaking, and using the tools of the trade such as the inverted pyramid. Students will learn what is newsworthy and what is not is included along with ideas for ferreting out news stories. One of the final lessons focuses on the special skill of in depth and investigative writing with examples of proper subject matter for this writing format. The student is then reminded of the obligations of the journalist to their craft and the public, and the types of stories they should pursue.
Completely Online
Self-Paced
Printable Lessons
Full HD Video
6 Months to Complete
24/7 Availability
Start Anytime
PC & Mac Compatible
Android & iOS Friendly
Accredited CEUs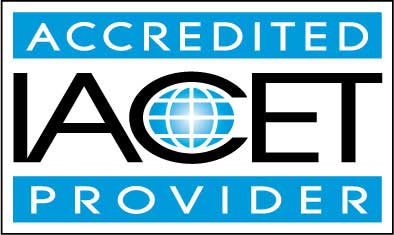 By successfully completing this course, students will be able to:
Describe the history of journalism.
Define what journalism means.
Describe journalism and ethics.
Describe journalism and the law.
Determine what is news what is not news.
Describe methods for ferreting out newsworthy stories in the real world.
Determine research skills and fact checking.
Describe basic skills of reporting - listening and observing.
Describe basic skills of reporting - interviewing and note taking.
Describe grammar and style rules of news writing.
Demonstrate structuring and crafting the news story.
Demonstrate expository writing.
Describe writing for broadcast news and online resources.
Demonstrate mastery of lesson content at levels of 70% or higher.
Assessment Guide
| Assessment | Points |
| --- | --- |
| An Introduction | 1 points |
| Lesson 1 Assignment | 25 points |
| Exam 1 | 9 points |
| Why is Journalistic Writing Different - Lesson 2 Assignment | 20 points |
| Exam 2 | 10 points |
| My Ethical Stance in Journalism - Lesson 3 Assignment | 20 points |
| Exam 3 | 10 points |
| Journalism and the Law - Lesson 4 Assignment | 20 points |
| Exam 4 | 10 points |
| A Newsworth Story - Lesson 5 Assignment | 50 points |
| Exam 5 | 10 points |
| A Personal Story - Lesson 6 Assignment | 50 points |
| Exam 6 | 10 points |
| Lesson 7 Assignment | 15 points |
| Exam 7 | 9 points |
| Lesson 8 Assignment | 15 points |
| Exam 8 | 10 points |
| MidTerm | 39 points |
| Preparing for Your First Interview - Lesson 9 Assignment | 20 points |
| Exam 9 | 10 points |
| Exam 10 | 10 points |
| Lesson 11 Assignment | 20 points |
| Exam 11 | 10 points |
| Crafting a News Story - Lesson 12 Assignment | 35 points |
| Exam 12 | 10 points |
| Expository Writing - Lesson 13 Assignment | 50 points |
| Exam 13 | 10 points |
| Broadcast News Writing - Lesson 14 Assignment | 50 points |
| Exam 14 | 10 points |
| Exam 15 | 10 points |
| The Final Exam | 35 points |