Today's business marketing efforts require an internet presence, an active campaign and a steady attention to the details of your company's internet marketing efforts. Don't let your company get left behind in the marketplace of ideas and sales. UniversalClass™ offers this terrific introductory course to internet marketing to help you get up to speed on this important and detailed topic.
You don't have to be a computer genius to make internet marketing work for your company, and you don't have to spend a boat load of marketing dollars to have a decent online presence. This course will help you to easily understand the importance of such things as your company's email marketing list, search engine advertising and blogs. You will gain an understanding of how to make your B2B relationships help you to build an increased internet presence and how such relationships help to build your online marketing efforts.
You will walk away from this course with a working knowledge of how to plug your company into social networks, e-books and Adwords. You will know how to implement full SEO for your company's site; what to pay for and where to find good help with it. You will learn how to carve out an internet niche for your company and why that is important to your online success.
This course covers these basics along with link exchanges, expanding business relationships, using your personal network to expand your internet marketing, details – important details, and so much more. So, relax, learn and know that at the end of the course you will no longer be intimidated by the technicalities of the web and its marketing avenues; indeed, you will be ready to plunge your company forward into this important marketplace of 21st century capitalism.
Completely Online
Self-Paced
Printable Lessons
Full HD Video
6 Months to Complete
24/7 Availability
Start Anytime
PC & Mac Compatible
Android & iOS Friendly
Accredited CEUs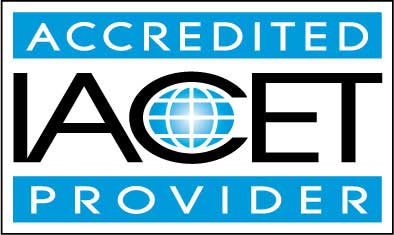 By successfully completing this course, students will be able to:
Describe business advantages to internet marketing.
Summarize how to optimize your site and market your featured products.
Compare and contrast AdWords with other search engine advertising.
Summarize how to build your Internet marketing and online presence.
Describe ways to expand your Internet marketing.
Describe the marketing benefits of newsletters.
Describe the marketing benefits of blogs, opinion pieces and the personal writings of your CEO.
Define B2B relationships.
Identify your company's online niche and summarize your company's reputation.
Describe link exchanges and other business strategies.
Define the importance of branding.
Demonstrate mastery of lesson content at levels of 70% or higher.
Assessment Guide
| Assessment | Points |
| --- | --- |
| An Introduction | 1 points |
| Lesson 1: Business Advantages to Internet Marketing | 10 points |
| Lesson 2: Details, Details, Details | 7 points |
| Lesson 3 Assignment | 10 points |
| Lesson 3: How To Optimize Your Site and Market Your Featured Products | 6 points |
| Lesson 4: AdWords, Search Engine Advertising & Instant Online Marketing Success | 6 points |
| Lesson 5: Email Marketing--How to Build Your Internet Marketing and Online Presence | 6 points |
| Lesson 6 Assignment | 5 points |
| Lesson 6: Your Personal Network & Expanding Your Internet Marketing | 7 points |
| Lesson 7: Newsletters & Your Warm Market | 8 points |
| Lesson 8: Blogs, Opinion Pieces and the Personal Writings of Your CEO | 9 points |
| Lesson 9: B2B Relationships | 9 points |
| Lesson 10: Your Company's Online Niche & Your Company's Reputation | 9 points |
| Lesson 11: Link Exchanges and Other Business Strategies | 6 points |
| Lesson 12: The Importance of Branding | 9 points |
| Lesson 13 Assignment | 5 points |
| Lesson 13: e-Books, PowerPoint and "Public" Information to Expand Your Internet Mark | 10 points |
| The Final Exam | 50 points |