Online Class: Nutrition 201 — A Closer Look
This course on nutrition provides and in-depth study of healthy living, food, and supportive science.
---

$
70.00
no certificate
- OR -
$
95.00
with CEU Certificate*
Start Right Now!
$95.00
(with CEU Certificate)
---
Taking multiple courses? Save with our
platinum program
.
14

29

1,532

Students

have taken this course

12

1.2
The Art and Science of Nutrition: Fueling Your Best Self
Nutrition isn't just about the food on our plates; it's a synergy of biology, chemistry, psychology, and medicine, intricately woven to sustain life's vibrant dance. It's a science that constantly unfolds, revealing the complexities of our bodies and the intricate dance of substances that keep us alive, energetic, and healthy. In this ever-evolving landscape, the mysteries of nutrition continue to captivate us. Why is it that the very same food affects two individuals differently? How does our diet impact our vitality, immunity, athletic prowess, and overall wellness?
Welcome to a transformative journey where we'll delve deep into these questions and more, demystifying the world of nutrition. Our comprehensive course seeks not only to inform but to empower, helping you make informed choices to lead a healthier, more fulfilled life.
What You Will Discover:
Dynamic Science: Understand how the principles of various scientific domains converge to decode the wonders of nutrition.

Your Body's Symphony: Explore the processes of catabolism, anabolism, and metabolism and appreciate how your body harmoniously works to derive energy, rebuild, and sustain.

Dietary Enigmas: Dive into age-old debates like the ideal food proportions, weight management differences, and the optimum diet for diverse health goals.

Trending in Nutrition: Gain insights into contemporary trends such as protein supplements, superfoods, and the myriad of fad diets flooding the market. Are they beneficial or just momentary blips on the nutrition radar?

Nature's Spectrum: Appreciate the myriad benefits of a colorful palette of fruits and vegetables. Discover the hidden gems in their natural hues, rich in antioxidants, vitamins, and essential minerals.

The Rhythm of Eating: Unravel the science behind meal frequencies. How does consuming smaller, regular meals stand against the traditional three-square-meals-a-day regime? What does it mean for energy levels, digestion, and overall health?

Tailored Nutrition: Embrace the idea that one size doesn't fit all. Learn to recognize the unique needs of your body and customize a dietary plan that resonates with your lifestyle, goals, and challenges.

Holistic Well-being: Link the food you consume to broader aspects of life: emotional balance, mental clarity, disease resilience, and an enhanced quality of life.

Real-Life Applications: Beyond the theory, engage in practical assignments, case studies, and hands-on projects that help solidify your learning, making it applicable and actionable.
The world of nutrition is vast, nuanced, and profoundly impactful. As we advance in our understanding, certain truths become indisputable: the closer our foods are to their natural state and the more diverse our plates, the better we nourish not just our bodies, but our souls.
Step into a realm where food isn't merely sustenance but a profound tool for transformation. Whether you're a seasoned health enthusiast, a curious beginner, or someone looking to optimize their daily diet, this course promises to enlighten, inspire, and rejuvenate.
Become a conscious consumer, an informed diner, and perhaps, a beacon of health in your community. Begin your nutritional odyssey with us today.
Completely Online
Self-Paced
Printable Lessons
Full HD Video
6 Months to Complete
24/7 Availability
Start Anytime
PC & Mac Compatible
Android & iOS Friendly
Accredited CEUs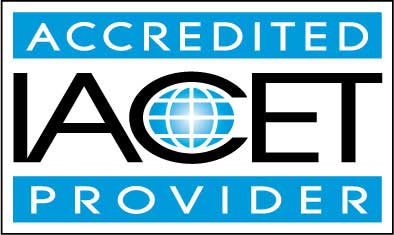 Lesson 1. Introduction
Introduction and review of information on the foundations of the Human Body (includes current findings).
30

Total Points
Lesson 1 Video
Lesson discussions: Reasons for Taking this Course
Complete: Lesson 1 Assignment
Assessment: Lesson 1 Exam
Lesson 2. Digestion and Absorption
The process of breaking food down into usable components is called digestion, and it starts as soon foods or liquids enter your mouth.
30

Total Points
Lesson 2 Video
Complete: Lesson 2 Assignment
Assessment: Lesson 2 Exam
Lesson 3. Carbohydrates
To understand nutrition, what your body needs, and how to stay within a healthy weight, it helps to understand what your food is made of.
30

Total Points
Lesson 3 Video
Complete: Lesson 3 Assignment
Assessment: Lesson 3 Exam
Lesson 4. Lipids
Lipids are fats, and they provide the body with nine calories per gram, making them the most energy rich component of food.
30

Total Points
Lesson 4 Video
Complete: Lesson 4 Assignment
Assessment: Lesson 4 Exam
Lesson 5. Proteins and Amino Acids
Next to water, protein makes up the largest proportion of your body, and you can find it in every single cell, from your hair and facial muscles to your toenails.
29

Total Points
Lesson 5 Video
Complete: Lesson 5 Assignment
Assessment: Lesson 5 Exam
Lesson 6. Fluids Including Alcohol
You could live for weeks without food, but only days without any water.
30

Total Points
Lesson 6 Video
Complete: Lesson 6 Assignment
Assessment: Lesson 6 Exam
Lesson 7. Metabolism, Energy Balance, and Body Weight
Metabolism is the combination of catabolism (breaking down food into usable energy) and anabolism (making and repairing cells).
30

Total Points
Lesson 7 Video
Complete: Lesson 7 Assignment
Assessment: Lesson 7 Exam
Lesson 8. Nutrition and Exercise
If you really want to perform better as an athlete (or to lose weight), take a close look at everything you eat and ask what it is bringing to the nutritional table.
30

Total Points
Lesson 8 Video
Complete: Lesson 8 Assignment
Assessment: Lesson 8 Exam
Lesson 9. Fat Soluble Vitamins
Vitamins either dissolve in water or in oil, not in both. If a vitamin can only dissolve in fats, it is considered fat-soluble.
30

Total Points
Lesson 9 Video
Complete: Lesson 9 Assignment
Assessment: Lesson 9 Exam
Lesson 10. Water-Soluble Vitamins
The water-soluble vitamins are able to dissolve in water, so they can travel freely through the bloodstream. Additional lesson topics: The ABCD's of Vitamins; Highest fruit contains Vitamin C
30

Total Points
Lesson 10 Video
Complete: Lesson 10 Assignment
Assessment: Lesson 10 Exam
Lesson 11. Major Minerals
Minerals help your muscles, bones, heart, and hormones function properly.
30

Total Points
Lesson 11 Video
Complete: Lesson 11 Assignment
Assessment: Lesson 11 Exam
Lesson 12. Disease and Diet
Including malnourishment and vitamin deficiencies, nutrition plays a key role in health maintenance and the management of a wide scope of health conditions.
30

Total Points
Lesson 12 Video
Complete: Lesson 12 Assignment
Assessment: Lesson 12 Exam
Lesson 13. Eating Disorders
Women are more likely than men to suffer from eating disorders like anorexia, bulimia, and binge eating, but these conditions can affect anyone.
30

Total Points
Lesson 13 Video
Complete: Lesson 13 Assignment
Assessment: Lesson 13 Exam
Lesson 14. Nutrition for Different Life Stages
Although some nutritional principles stay the same throughout life (eat small amounts several times a day, and enjoy a variety of fruits and vegetables), certain phases of life require different nutritional priorities.
66

Total Points
Lesson 14 Video
Lesson discussions: Your Opinion Matters: Course Rating; Program Evaluation Follow-up Survey (End of Course); Course Comments
Complete: Lesson 14 Assignment
Assessment: Lesson 14 Exam
Assessment: The Final Exam
By successfully completing this course, students will be able to:
Describe digestion and absorption.
Summarize carbohydrates, lipids, protein and amino acids and their critical roles in nutrition and diet.
Summarize metabolism, energy balance, and body weight requirements and needs and their relationship to proper nutrition and health.
Identify healthy living and how it relates to nutrition and exercise.
Fat Soluble Vitamins
Describe and recognize water-soluble vitamins and major minerals.
Describe eating disorders.
Describe nutritional needs for different life stages.
Demonstrate mastery of lesson content at levels of 70% or higher.
Additional Course Information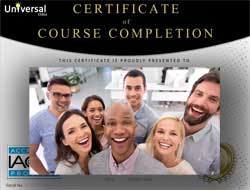 Document Your Lifelong Learning Achievements

Earn an Official Certificate Documenting Course Hours and CEUs
Verify Your Certificate with a Unique Serial Number Online
View and Share Your Certificate Online or Download/Print as PDF
Display Your Certificate on Your Resume and Promote Your Achievements Using Social Media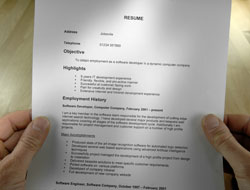 Course Title:
Nutrition 201: A Closer Look
Lessons Rating:
4.7 / 5 Stars (1,022 votes)
Languages:
English - United States, Canada and other English speaking countries
Category:
Availability:
This course is online and available in all 50 states including: California, Florida, Georgia, Illinois, New York, Pennsylvania, Ohio, and Texas.
Last Updated:
August 2023
Course Type:
Self-Paced, Online Class
Grading Policy:
Earn a final grade of 70% or higher to receive an online/downloadable CEU Certification documenting CEUs earned.
Assessment Method:
Lesson assignments and review exams
Course Fee:
$95.00 U.S. dollars
Choose Your Subscription Plan
"The instructor was quick in grading. I really appreciated knowing my grades would be posted quickly. He was very informative about all the information." -- Mabel B.
"I enjoyed taking this class from this instructor. The instructor was very, very informative as well as helpful." -- Donovan T.
"I think this course for me who is English is the second language; the information is useful and sufficient. Regarding the instructor I could say that it was prompt and correct in the notation and explanations, and I thank him for that." -- Aurica I.
"I appreciate the opportunity to take these classes, it was very helpful for me and my family, and today I can see the results." -- Esteban G.