This online course will prepare you to take the GED (General Educational Development) test. The testing format will be explained and broken down to highlight the current four testing areas along with the content each of these sections will cover.
This course will provide many resources from test tips and strategies, exercises, assignments, practice tests and researched netlinks attached to many test topics to be read at your own leisure.
The GED test covers a wealth of information within the four-test sections. These test sections include Reasoning through the Language Arts,Social Studies, Science Studies, and Mathematical Reasoning. You will not need to know all of the information in these areas to pass the GED, but you will need to know and understand several of the main topics in each area. This course provides a brief summary and numerous practice resources to use for each of these main topics.
Completely Online
Self-Paced
6 Months to Complete
24/7 Availability
Start Anytime
PC & Mac Compatible
Android & iOS Friendly
Accredited CEUs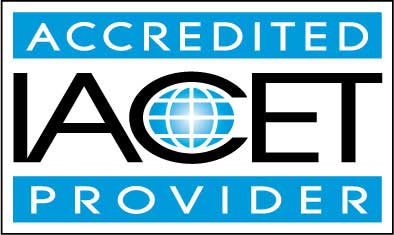 By successfully completing this course, students will be able to:
Demonstrate mastery of grammar topics.
Demonstrate mastery of sentence structure and organization.
Recognize frequent spelling and diction errors.
Prepare for the essay test.
Demonstrate mastery of reading tables, graphs, maps and political cartoons.
Demonstrate mastery of history and economics.
Demonstrate mastery of geography, political science and behavioral studies.
Describe basic concepts of biology.
Describe basic concepts of earth and space structure.
Describe basic concepts of chemistry and physical science.
Solve basic math, algebra, and geometry problems.
Demonstrate mastery of lesson content at levels of 70% or higher.
Assessment Guide
| Assessment | Points |
| --- | --- |
| Introduction Assignment | 1 points |
| Sentence Structure Exam | 20 points |
| Sentence Structure Practice 1 | 6 points |
| Sentence Structure Practice 2 | 7 points |
| Sentence Structure Practice 3 | 5 points |
| Sentence Structure Practice 4 | 10 points |
| Sentence Structure Practice 5 | 4 points |
| Sentence Structure Practice 6 | 5 points |
| Mechanics Exam | 20 points |
| Mechanics Practice 1 | 7 points |
| Mechanics Practice 2 | 5 points |
| Mechanics Practice 3 | 8 points |
| Organization Exam | 20 points |
| Organization Practice | 3 points |
| Language Arts, Reading Exam 1-3 | 10 points |
| Language Arts, Reading Quiz 1-3 | 15 points |
| Language Arts, Reading Exam 6 | 10 points |
| Language Arts, Reading Quiz 6 | 15 points |
| Language Arts, Reading Exam 7-8 | 10 points |
| Language Arts and Reading Review Test | 38 points |
| Language Arts, Reading Quiz 7-8 | 15 points |
| Essay Question 1 Exam | 4 points |
| Essay Practice 1 | 4 points |
| Whole Numbers & Operations Practice | 30 points |
| Number Sense Practice | 27 points |
| Decimal Numbers Practice | 25 points |
| Fractions & Fraction Operations Practice | 29 points |
| Percents Practice | 25 points |
| Number Relationships Practice | 25 points |
| Statistics & Data Analysis Practice | 24 points |
| Probability Practice | 24 points |
| Data Analysis Practice | 25 points |
| Algebra Practice | 25 points |
| Algebraic Operations | 11 points |
| Linear Equations | 10 points |
| Linear Inequalities | 11 points |
| Systems of Linear Equations | 10 points |
| Systems of Linear Inequalities | 10 points |
| Functions | 10 points |
| Geometry Practice | 25 points |
| The Mathematical Reasoning Post Test | 113 points |
| How to Read Social Studies Questions Practice | 9 points |
| Civics and Government, Part 1 Exam | 10 points |
| Civics and Government Practice Part 1 | 6 points |
| Civics and Government, Part 2 Exam | 10 points |
| Civics and Government Practice Part 2 | 6 points |
| Economics, Part 1 Exam | 10 points |
| Economic Practice Part 1 | 5 points |
| Economics, Part 2 Exam | 10 points |
| Economics Practice 2 | 10 points |
| Geography Exam | 10 points |
| Geography Practice | 11 points |
| World History, Part 1 Exam | 10 points |
| World History Practice Part 1 | 9 points |
| World History, Part 2 Exam | 10 points |
| World History Practice Part 2 | 6 points |
| World History, Part 3 Exam | 9 points |
| World History Practice Part 3 | 8 points |
| World History, Part 4 Exam | 10 points |
| World History Practice Part 4 | 8 points |
| US History, Part 1 Exam | 10 points |
| U.S. History Practice Part 1 | 9 points |
| US History, Part 2 Exam | 10 points |
| U.S. History Practice Part 2 | 6 points |
| US History, Part 3 Exam | 10 points |
| U.S. History Practice Part 3 | 7 points |
| US History, Part 4 Exam | 10 points |
| U.S. History Practice Part 4 | 6 points |
| US History, Part 5 Exam | 10 points |
| Social Studies Post Test | 133 points |
| U.S. History Practice Part 5 | 6 points |
| Biology Part 1 Exam | 10 points |
| Life Science: Biology Part 1 Quiz | 15 points |
| Biology Part 2 Exam | 10 points |
| Biology Part 2 Quiz | 15 points |
| Chemistry Part 1 Quiz | 15 points |
| Chemistry, Part 1 Exam | 10 points |
| Chemistry Part 2 Quiz | 15 points |
| Chemistry, Part 2 Exam | 10 points |
| Physics Part 1 Quiz | 15 points |
| Physics, Part 1 Exam | 10 points |
| Physics Part 2 Quiz | 15 points |
| Physics, Part 2 Exam | 10 points |
| Physics Part 3 Quiz | 14 points |
| Physics, Part 3 Exam | 10 points |
| Earth and Space Science Part 1 Exam | 10 points |
| Earth and Space Science Part 1 Quiz | 15 points |
| Earth and Space Science Part 2 Exam | 10 points |
| Earth and Space Science Part 2 Quiz | 15 points |
| Science Test Review | 90 points |